2007 July to December - Sharing the faith… in English:
I love conversion stories! They are such a moving tribute to our diversity, to the fact that we each have our own voice, unique and un-repeatable, planted in the world at a specific moment and in a specific place. But at the very same time, all conversion stories are also love stories, with the very same thread going thru them, the golden thread of God's love, that amazing link that goes beyond the visible map…. Read Linda Dickey conversion story of a modern, happily married, upper-middle-class Jewish woman "Coming out Catholic"; it is about testing new grounds with old friends, the indelible baptismal mark on the soul, the inside track to God, and the wonderful broadmindedness of a mother's love…"Religion was a need you had that we didn't recognize," she said. When she told me that, it sounded like a symptom, as if I'd had scoliosis. Now she felt bad about ignoring that need; she thought I'd outgrown it." Read more here.
Temptations: great and small. How will we deal with the big one when it comes if we don't really see the little ones hurling themselves at us daily? I wondered about this. And then I was fortunate enough to start reading some magnificent pages on The First Temptation of Jesus in the desert in Chapter Two of Pope Benedict XVI "Jesus of Nazareth". Read more here
From Brazil Resounds a Word Sharper than a Sword A word that is a person: Jesus. The same person to whom Benedict XVI has dedicated the book of a lifetime. For the pope, the future of the Church in Latin America and in the world is bound up with obedience to Him. Read more here by Sandro Magister.
The Descent: traditional or dissenting? Does it matter
what happened that famous Saturday 2000 years ago? Do ideas have consequences, do theological roadmaps have repercutions on the journey of the faithful? YOU BET! What he did for us and how well we grasp it (or how long we ignore it) is the key to the life of the world. See my commentary on a very intriguing - but somehow puzzling - book "Light in Darkness" from Alyssa Lyra Pitstick here on Balthasar's theology of the Descent vs. the Tradition.
Archbishop Chaput's call to action for the Common Good. "When Cardinal Justin Rigali invited me to talk about religion and the common good, I accepted for two simple reasons. First, I'm tired of the Church and her people being told to be quiet on public issues that urgently concern us. And second, I'm tired of Catholics themselves being silent because of some misguided sense of good manners. Self-censorship is an even bigger sin than allowing ourselves to be bullied by outsiders." Read Archbishop Chaput's terrific article on the Common Good and on the fact that "Ideas have consequences"; on the irony of nihilistic one-liners ending up on a candy bar and on the radical "prise de conscience" much needed, by each one of us, for the Common Good here on zenit.org.
John Paul II's Views on Economics and the love of preference for the poor. Pope John Paul II criticized both Capitalism and Marxism. He wrote on international trade, on the condition of workers, on "the injustices of the world monetary and financial system and the debt situation of the poor countries." The Pope asked for a change. He asked for economics built on solidarity with everyone around the world. Read the article by Mark and Louise Zwick, on the Houston Catholic Worker here
The Deadliest Sin: the danger of pride. Shortly after my conversion experience, I went from being a nominal Catholic with an attitude to a scapular wearing, Rosary praying, almost daily communicant. This stage of my spiritual journey felt like a honeymoon, because I finally saw the Church as the true bride of Christ. Or at least the bride I thought she should be. I began to read books and listen to audio tapes about the Catholic faith, as many as I could get my hands on. It was as if I were catching up on lost time. However, all of that knowledge came with a danger, and it was the danger of pride, of turning into a Pharisee. Read article by BRIAN PESSARO here on Godspy.com
Natural Calamities, Divine Threats, and the Four Gates of Hell. FIRST DISCOURSE: God Threatens to Chastise Us in Order to Deliver Us from Chastisement. His threats do not arise from His inability to chastise, because He can be avenged when He wills; but He bears with us in order to see us penitent, and thus exempt from punishment. Read this and more on: Catholic Tradition, a pillar of fidelity, a cornucopia of ressources, every screen dripping with the most beautiful graphics here.
Gianna Berretta Molla. She is one of my favorite modern saint: I remember the day when someone gave me her prayer card: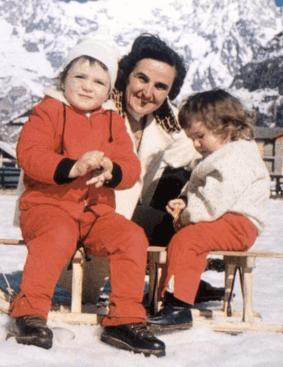 it had a picture of Gianna with her 2 young children in an Italian ski resort, in the 50's! And I was astonished that this woman is a Saint and here she was, playing in the snow, her two children sitting on a little luge… It got me dreaming. Gianna is a wonderful pro-life and pro-family hero too. She was a mother, a doctor, a skier and a Saint! Saints are like giant signs along the road of life pointing us in the right direction. They themselves had to overcome many obstacles and their lives read like an adventure. Their goal was always to build the Church and to do God's work in the world. Read here "Saint Gianna: A Model For Mothers" by Helen Hull Hitchcock.
Divine Mercy Sunday: The Divine Mercy devotions are spreading like wildfire and bringing joy to the world? That is what the NCR article "A world ablaze with Divine Mercy" is saying and I agree wholeheartedly. The devotions are spreading and burning from Poland to Sri Lanka, from the Phillipines to Africa and all this within the last few decades. Isn't it interesting how God will send us exactly the grace that we need at the time we need it? Because the truth is that the Divine Mercy chapelet and Adoration are very simple devotions but they take us straight to the heart of Jesus. And his heart is the precise source of love. So although these devotions are simple, they are also very profound. And they are so a-propos for our complex but superficial world. Thanks to science and technology, to diversity and globalization, we are busying ourself into a frenzy, we are entertaining ourself into a stupor. And here comes this request from God: "Come closer and listen, love me and trust me" and he sends the Holy Spirit to teach us how to do this, via a simple Polish nun. And by re-focusing ourselves to the heart of his Son, he has offered us the exact anti-dote to our modern addictions, he has giving us, again, the only solution: his mercy. Read this very good article here by JOSEPH PRONECHEN.
Help on the Spiritual Journey. I was going to write my own book on "The Only Two Needed Advices for the Spiritual Journey" and it was going to say: "If you don't know God, your purpose in life is to discover him. If you do know God, your purpose in life is to …" Read more here with my Litanies of Gratitude and Fervent Intercessions.
Early American religious women: 3 books providing glimpses into the lives of religious women in America, the great hardships they had to overcome and the incredible sustained dedication they maintained: the New Orleans Ursulines nuns in Louisiana in the 1750's; Saint Mother Theodore Guerin, foundress of the Sisters of Providence, in the 1840's in Indiana; the Ursuline missions in Montana in late 1880's. See article here
Business of Green: a global dialogue on the environment: When I fly from CA to France, should I carbon offset my trip? Do I care if my computer is green? A very interesting eco-blog, to read while keeping in mind what John Paull II said "Man must never forget that his capacity to transform the world through his own work must always be based on God's prior gift of the things that are", and that new scientific capabilities need to be combined with a strong ethical dimension resting on the collective good and the common responsibility. See article here on International Herald Tribune.
Saint Philomena. Her life was an extreme adventure and her cult is quite a story. She is ready to give us courage when we are faced with adversity, she is ready to revive our faith when we are tempted by indifference and she is always willing to help us out in all circumstances ! These beautiful Litanies to Saint Philomena were composed by her best friend (who might seemed removed in terms of time and space but who was ever so closely linked thanks to the communion of saints) Saint John Vianney. See here
Simone Weil: Statement of Obligations (in "Draft for a statement of human obligations"). The essential needs of human beings are earthly needs, for those are the only ones that man can satisfy. They are needs of the soul as well as of the body; for the soul has needs whose non-satisfaction leaves it in a state analogous to that of a starved or mutilated body. The principal needs of the human body are food, warmth, sleep, health, rest, exercise, fresh air. The needs of the soul can for the most part be listed in pairs of opposites, which balance and complete one another: equality and hierarchy; obedience and freedom; truth and freedom of expression; solitude, privacy and social life; personal property and collective property; punishment and honor.
If Flannery Had A Blog... A treasure trove of Flannery's best quotes! And the woman is an absolute delight to quote. An intelligent - and witty - woman with a well-anchored faith (and capable of articulating it, to beleivers and non-believers alike, which is a feast in itself already), a Southern artist who loved writing, what a beautiful mix.
From "Habit of Being"... I mean about the same thing that [Joseph] Conrad meant when he said that his aim as an artist was to render the highest possible justice to the visible universe. For me the visible universe is a reflection of the invisible universe. See more at the Flannery O'Connor's blogspot here .
The Feast of the Archangels. This morning when I woke up I thought that today, September 29, of all days, we can divide the world in two groups: one group believes in the angels and the other one does not. It is that simple. The Liturgy of the Hours tells us: God our Father, in a wonderful way you guide the works of angels and men. May those who serve you constantly in heaven keep our lives safe from harm on earth. These champions of the faith are mentioned in Holy Scriptures where we read and learn God's Word; in the Liturgy when we hear God's Word and answer Him in praise and worship; and in the millions of private prayers from the hearts of the faithful.
Saint Raphael is the guide of travelers, the doctor sent by God who brought healing to Tobias. He is the angel of peace, good health and joy.
Saint Gabriel is the messenger of our Redemption, the angel of the Annunciation who appeared to Mary and spoke those glorious words which have been incessantly resonating around the earth ever since: "Hail, full of grace, the Lord is with you".
Saint Michael, the glorious Prince of Heaven, fearless and faithful, the Defender of Christians, a beacon of loyalty and fidelity to God's service, the standard bearer of salvation, the soldier who stands by us at the hour of death and who will announce the last battle at the end of times….
Saint Michael, Saint Gabriel, Saint Raphael, pray for us!
After praying, it occurred to me that my division of the world in two groups might not be quite as accurate as I first thought because, on one hand, in the group that does not know the angels yet, any change is possible and there are many who will accept and welcome them the minute they hear about them. The possibility of faith, that wondrous potential, exists in every heart as long as the heart is still pumping - and thank God for that! On the other hand, I need to recognize, based on my own personal experience, that within the group of believers, there is the frightening possibility to forget, to get stuck into our self-centered agenda where we push God and his messengers to the background of our awareness… So the distinction within the two groups might not be quite as etched in stone as I first thought. I can now imagine that the web of our belief, of our goodness and willingness to serve Him is constantly growing and retracting and only He can see the exact details…
SuperCatholics? Sizing up the new lay movements. By Renée M. LaReau. I read this article over a year ago and at the time, I thought it was a mixed bag: some of it was clearly fascinating (such as outlining the reasons why some Catholics, especially young adults, want more than your ordinary parish life) but overall, I was left with the sense that something was missing and that there was more to these new movements than what the article said. We are talking here of Communion and Liberation, Focolare, Legion of Christ/Regnum Christi, Sant'Egidio and Opus Dei. Nevertheless, I thought the title was catchy if not really accurate (what does that mean SuperCatholics?) but I have to admit that it lingered with me well past your average article. So maybe it was appropriate after all! Read it here on USCatholic and read a similar article about new French lay movements in the French column: Les communautés nouvelles .
The Theology of Hope. I have a very simple and basic understanding of the virtue of Hope and I thought I would throw my net over the side of the boat and see what I bring back and, in the process, I expected it to deepen my grasp of what Hope truly is and why God wants us to exercise it… The CCC says in §1817 that "Hope is the theological virtue by which we desire the kingdom of heaven as our happiness, placing our trust in Christ's promises and relying not on our own strength but on the help of the grace of the Holy Spirit". Well said! I thought it was a question of staying positive no matter what but I can see now that there is more growth involved than just holding on to a smile. Read more here
See a complete list of articles by me (Michele) here Have I mentioned yet why I write?
I offer my voice to articulate the ethics of life, family & the Person on one hand and the ethics of social justice & the World on the other hand, and when both hands work in sync, the result is better balanced….
A René Girard interview by NPQ editor Nathan Gardels. When Pope Benedict XVI denounced what he saw as the "dictatorship of relativism," especially in European culture, it caused great controversy. Is the Pope right that we live in such a dictatorship? René Girard:" Yes, he is right. This formula (the dictatorship of relativism) is excellent. It is going to establish a new discourse in the same way that John Paul II's idea of recovering "a culture of life" from the "culture of death" has framed a whole set of issues, from abortion to stem cell research, capital punishment and war. It makes sense that this formula comes from a man whose specialty is dogma and theory." Read more here
We should remember this:

God's kingdom is on its way.
It is not tied to a certain historical hour;
Any hour may be its hour;
anyone may usher it in.
It presses for entrance
on the heart of each individual;
It knocks at the door
of every community
and every enterprise.
THE LORD
by Romano Guardini
(end of Part III chapt. X "Destiny and Decision")
LOOK HOMEWARD, AMERICA. I must admit that I had not paid attention yet to this book (which I had briefly seen on Godspy.com) until I read about it on a French site (see my French column) and came back and took a better look at it. Read Caleb Stegall's review of Look Homeward, America: In Search of Reactionary Radicals and Front-Porch Anarchists by Bill Kauffman, an essay on the 'real split' underlying American society and politics-not the one between Republicans and Democrats, or conservatives and liberals, but between materialists who recognize only a temporal order and those who admit to a higher, transcendent order here on Godspy.com.
WHY EXERCISE? Chuck was lying on the couch watching TV. Chuck does not come often to Mass so Fr. John was happy to have a few minutes with him in such a relax atmosphere. Because Chuck did look very relax, lying there with his left hand in a bag of potato chips and holding a beer in his right one. Chuck is a good guy but he must have felt guilty because he pushed the chips away and said: "I don't know, Fr., but I'm having problems with this health and fitness thing. It's jut not working for me. Read more here.
An interview with Sister Emmanuelle on the dark night of Mother Theresa . If you can read any French at all, check this very good article in Le Monde here. I don't think Sister Emmanuelle is very well known in the US but she certainly is in France. She is now 99 years old and in a retirement home but she served the poor in the slums of Cairo and worked tirelessly for the Lord for years. She expresses her astonishment at learning of Mother Theresa's doubts, she relates her own (smaller) bout with doubts and how she was lifted above it. She looks at Mother Theresa's struggle and she derives from it inspiration and a calm admiration. Faith and challenges (in the proper soil) can generate deeper faith, just like love and trust can blossom into more love and more profound trust. What a great witness you are, Sister Emmanuelle.
Of rolling fog and driving faith and Mother Theresa. In this corner of the world where I live, there is a very interesting micro-climate that happens especially in the summer time when the fog rolls in from the Pacific Ocean and takes over the coastal lands and cities and parks, clamping down on them like a lid.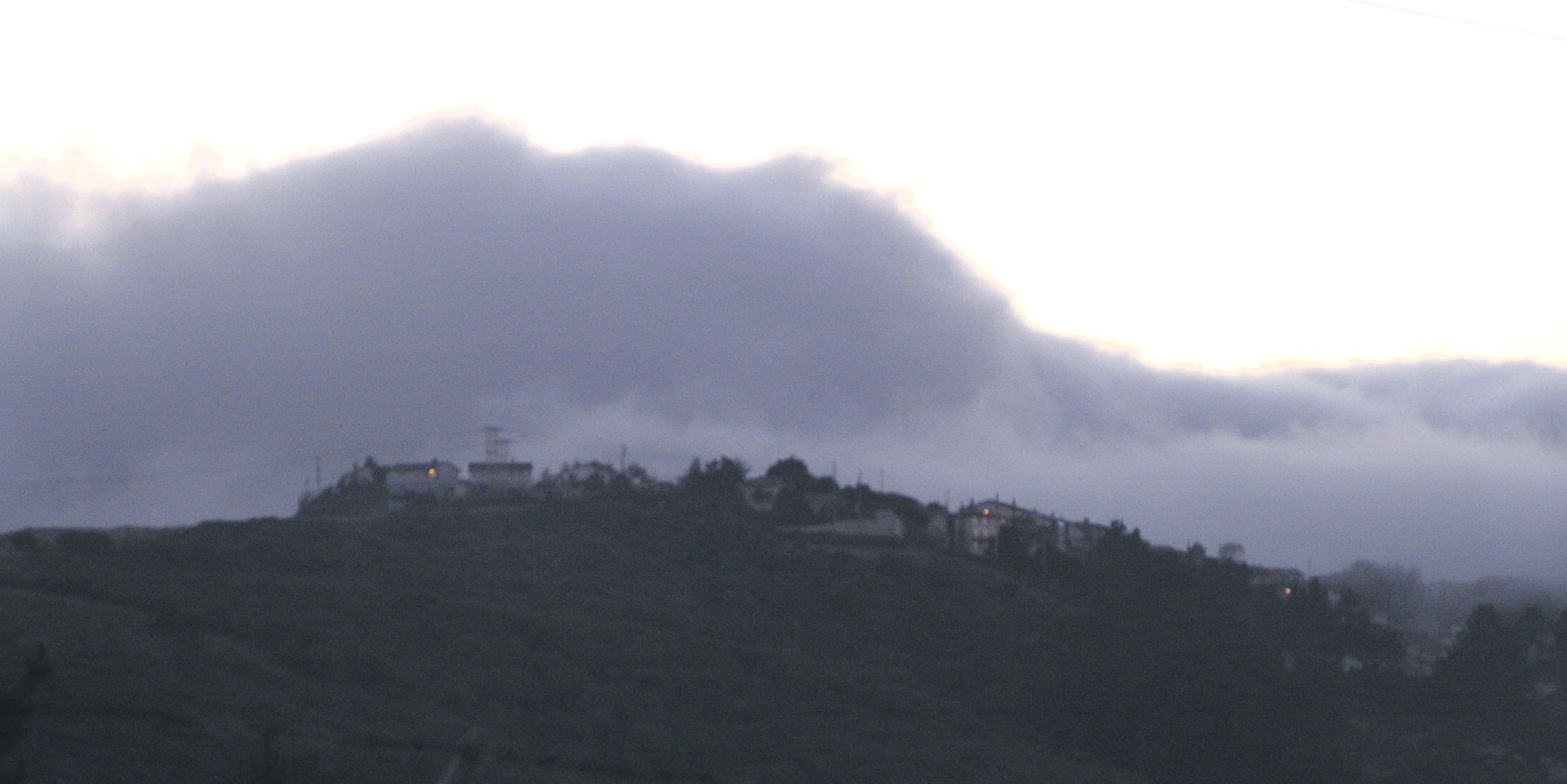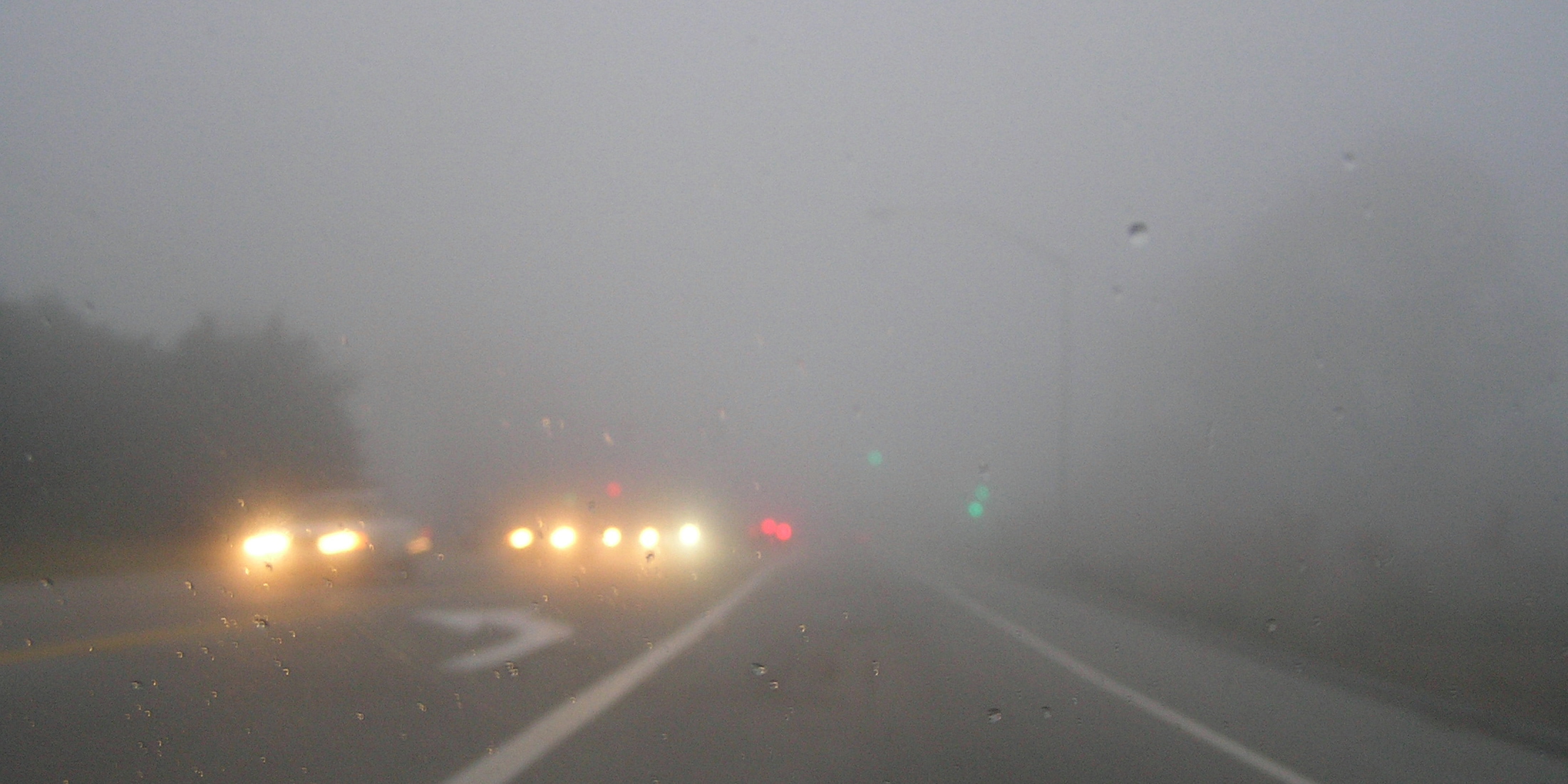 Outside the fog bank, you can see it clearly outlined against the sky and it is an amazing local sight. Within it is a completely different world, where the vision is extremely limited, even in broad daylight. A couple of days ago, I drove thru one of our summer fog-fest and it got me to feel grateful for the light of faith.
Faith really allows us to see farther. It allows us to see what there is to see and also to grasp what is not visible to the eyes and to keep going the course. Driving through the thickest part of the fog, I kept going because I knew that this road was going to take me home - even tough I could barely see it - and I found a bizarre beauty in the whole experience. It got me to thank God, to praise Him for his creation, which sometimes I see clearly and sometimes I don't, but I praise Him all the same. Mother Theresa's doubts of faith have been in the news a lot recently. I read about them 4 years ago in a First Things article by Carol Zaleski here. It was insightful and respectful and quite inspiring. To think that she persevered so doggedly in her work of charity although she was driving through the biggest fog of doubts was quite a moving story. I found it very encouraging to help me go through my own little patches of spiritual fog. Whether some people in some circles are actually using these most intimate details of her spiritual journey to distance themselves from her - and from God - is a pity. But that is how we are, us humans, we are pitiful and pathetic most of the times. But I am not worried, Blessed Mother Theresa is in the best place nowadays to actually pray for us and help us all, believers and doubters and scoffers alike, and I have complete trust that she will. See here.
A wax museum on Saint Jean Vianney. The proposed visit is an encounter over a space of 350 m² with the Curé d'Ars, in his village (Ars sur Formans, Ain), with his parishioners, from 1789 to 1859. In a reconstruction of the original decor, in 17 scenes including 35 human size figures. here
"Redemption is offered to us in the sense that we have been given hope, trustworthy hope, by virtue of which we can face our present: the present, even if it is arduous, can be lived and accepted if it leads towards a goal, if we can be sure of this goal, and if this goal is great enough to justify the effort of the journey. Faith is the substance of hope." Spe Salvi, Pope Benedict's encyclical on the Hope of Salvation.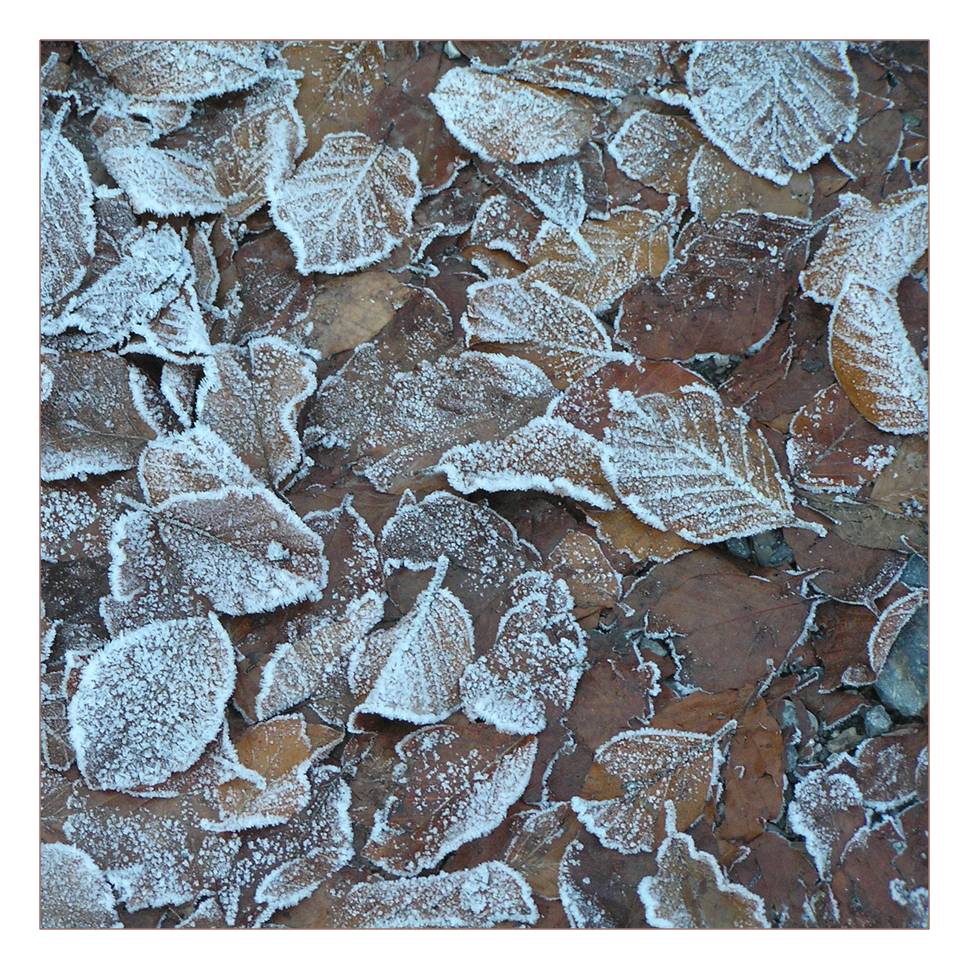 Hope is both the goal and the journey.
Read my comments on this beautiful encyclical here
One bold, one meek, one monastery, one medal, two Saints: Saint Catherine of Alexandria November 25 and Sainte Catherine Labouré November 28. In the 4th century, in the middle East, in Alexandria, one (very) young woman, highly educated and part of the elite class of her time, a fervent follower of Christ, full of zeal and completely fearless, stepped forward to articulate the Good News to her pagan emperor and to the surrounding pagans. She paid the ultimate price since she was tortured and killed. But in the process, her own eloquence (thanks to the grace of God) converted an entire group of philosophers, the intellectuals of her time, which had been assembled by the emperor to debate and
rebut her. (I love to think of this moment where all the most brilliant minds of her days were suddenly able to comprehend more than what they had known up to that point, when they were able to grasp the truth. I imagine the top 50 minds of today, Harvard professors and Nobel prize winners or NPR journalists, listening to Catherine's words and having suddenly the eyes and ears of their souls opened to the Living Word… By the way, the 50 philosophers of Maximinus all paid the ultimate price too since they were all put to death by the emperor). The martyrdom of Saint Catherine of Alexandria is an amazing account of bloody violence and bizarre events. But within a couple of centuries, at the very specific place where Moses had received the 10 commandments, at the foot of Mount Sinai, a monastery was re-built in honor of Saint Catherine. This monastery has been a highly privileged place of the transmission of the faith, of scripture and iconographic studies, and has done this throughout the centuries and all the way to our own days since the Getty Museum in Los Angeles had in 2006 a beautiful exhibition of "The Icons from Sinai: holy image and hallowed ground". Saint Catherine of Alexandria is still spreading the Good News…

In the 19th century, in France, in Paris, a young nun, very devout, humble and gentle, was granted many visions and many graces, and following 6 specific visits by Mary, she was asked to make a medal to promote devotions to the heart of Jesus and his mother. After much hesitation and with the help of her confessor, the medal was made and distributed. Miracles of healing and believing started happening right away. Within a few years, the miraculous medal had spread all over the country and it is still being used as an object of devotion and obedience in the faith all over the world to this very day! Saint Catherine led a quiet and humble life of prayers as a Daughter of Charity, caring for the aged and the infirm, and she died at 70 years old in her convent, with no public recognition for herself. But even from the silent walls of the Rue du Bac Convent, she had managed to spread the love of Christ around her. The Rue du Bac has been and is still today, more than ever, a famous place of pilgrimage.
One bold, one meek, one monastery, one medal. Two very different Saints. One was very vocal and one was very quiet. One died fairly quickly in the most gruesome manner, the other one lived all her long life in obscurity. But the glory of God was spread far beyond the hearts and minds of each holy Catherine. May this be a source of inspiration for each one of us, that whether we have public responsibilities of teaching or articulating the faith or whether we have private duties of quietly caring for the ones around us, we can each be a channel for the love of God and the spread of the Good News. (See here)
Every baptized Christian is called by Christ. Two basic aspects to the secular mission of lay apostles stand out in Church teaching: 1 = Communicating the faith (especially to those who have no contact with the Christian faith or the Church) and 2 = Applying the faith in the world (evangelizing cultures and man-made structures). To read more about the Siena Institute and its mission, check their very resourceful site: siena.org here . I am very fond of them because I took their "Called and Gifted" workshop about 5 years ago and it was quite an eye opening experience for me. At the very beginning of the workshop, they had asked the group (and we were about 100 participants) who among us had charisms? I certainly did not raise my hand because I thought to myself that since I had just recently returned to the Church, they better not ask too much of me, I was going to sit in the back and be quiet and check things out from a safe distance... Well, by the end of the week-end, they had done such a good job of articulating the faith and instilling enthusiasm (and courage) in us, that I left the workshop holding two precious treasures in my hands: intercessory prayers and apologetic work.
And I have been exploring them ever since.
The end of a matter is better than its beginning, and patience is better than pride. (Ecclesiastes 7:8)
Bear in mind that our Lord's patience means salvation, just as our dear brother Paul also wrote you with the wisdom that God gave him. (2 Peter 3:15)
Why suffer? Why affliction? In affliction, the soul is constrained to repeat it incessantly like a sustained, monotonous groan. The question is Why? Why are things as they are? There can be no answer to the "Why?" of the afflicted, because the world is necessity and not purpose. The only things that compel us to ask the question are affliction, and also beauty; for the beautiful gives us such a vivid sense of the presence of something good that we look for some purpose there, without ever finding one. Like affliction, beauty compels us to ask: Why? He who is capable not only of crying out but also of listening will hear the silence.
Silence is the answer. Christ is the silence of God.
Often, one could weep tears of blood to think how many unfortunates are crushed by affliction without knowing how to make use of it. But, coolly considered, this is not a more pitiful waste than the squandering of the world's beauty. The brightness of stars, the sound of sea-waves, the silence of the hour before dawn - how often do they not offer themselves in vain to men's attention? To pay no attention to the world's beauty is, perhaps, so great a crime of ingratitude that it deserves the punishment of affliction. To be sure, it does not always get it; but then the alternative punishment is a mediocre life, and in what way is a mediocre life preferable to affliction?
From a Simone Weil's essay on "The love of God and affliction".
I love Simone Weil's writings!
The Danger of Criticizing Bishops and Priests by Thomas G. Morrow. When we criticize, we actually open ourselves up to temptations because we have just replaced true humility with an exagerated sense of superiority. This article describes the clear dangers of criticizing our leaders in the faith and what Saint Francis did when confronted with that specific issue. Reverend Thomas Morrow wrote: "I believe such criticism can feed our own pride, and make us feel superior to our Church leaders. From that point it is not a great leap to begin to lump their teaching in with their behavior, and to begin to reject the doctrines of the Church. The danger is real… we can become very dour Catholics. The more we criticize and complain, the more we bring down the morale of the Church and the more gloomy we become. Many sincere, orthodox Catholics have become sour people because they continued to dwell on the faults of the clergy, so sour that they have been unable to contribute something positive to the Church, despite their many talents". Read more here on Catholics for the Common Good.
I just finished the book on Mother Teresa's private writings and I am a bit overwhelmed by the magnitude of her dedication and her abnegation but I am also much inspired to deepen my own love and obedience to Jesus. Because it is all about love and obedience and fidelity, that is the main conclusion that I drew from her writings, and from the very wise commentaries by Fr. Brian Kolodiejchuk who wove the whole tapestry of her letters together. Her letters and notes are extremely Christocentric. And the fruits of Mother Teresa's faithful and complete obedience to Jesus are absolutely amazing! Here is a woman of faith, a simple but fervent and faithful nun, who got the call to dedicate herself to the poorest of the poor in India in 1946 and who spent the next 50 years living out that call in the most loyal and courageous manner you could imagine! She used every fiber of her being and every ounce of her will every day of her life to answer Jesus' request. Her exemple of charity-in-action touched so many people that the order she founded kept expending worldwide, like a burning fire spreading the light of Christ in the world.
I put most of my thoughts together on one page about Mother Teresa here.
There is beauty in nature See my own pictures of the 4 Seasons of 2007:
Winter and Spring in the Alps here
Summer and Autumn in California here
2007 de juillet à décembre - Le partage de la foi… en français:
Sur le travail de la grâce de Dieu. Flannery O'Connor a écrit, dans une lettre datée du 2 août 1955, que "Simone Weil et Edith Stein sont les deux femmes du 20th siècle qui l'intéressaient le plus". Et bien ça tombe bien, car moi, je les aime toutes les trois! Et je les remercie d'avoir utiliser leur voix et leur talent pour parler de la grâce de Dieu.

Edith Stein: Cet état, nous ne pouvons pas l'obtenir par un effort de la volonté, il doit être infusé par la grâce. Ce que nous pouvons et devons faire, c'est nous ouvrir à la grâce! (Dans "Chemins vers le silence intérieur" Comment la journée devrait être organiser pour faire une place à la grâce de Dieu, 1932). Qui vit avec l'amour du Christ veut les hommes pour Dieu et non pour lui. Il est possible que la grâce ne touche pas directement un être humain mais choisisse plutôt des personnes comme intermédiaires: un être humain peut gagner le salut d'autres personnes de différentes manières. Edith Stein est morte à Auschwitz, en 1942. Elle avait 49 ans.

Simone Weil a écrit qu'en 1937, en visite à Assise, elle a été "appelée pour la première fois de sa vie à s'agenouiller". Elle a aussi dit (ma propre traduction): "Le bien que nous n'avons pas en nous-même, nous ne pouvons pas nous le donner, n'importe quel effort de volonté que l'on fasse. Nous pouvons seulement le recevoir. Nous le recevrons infailliblement à une condition. Et cette condition est le désir. Pas le désir de posséder partiellement un bien. Le désir complètement dirigé vers le bien le plus pur, le plus parfait, total et absolu, qui seul peut apporté un petit peu plus de bien a notre âme humaine qu'avant. Quand une âme le désire comme cela, son progrès est proportionnel à l'intensité du désir et à sa durée". Simone est morte à Londres, en 1943, de fatigue, de jeûnes intensifs, et de la tuberculose. Elle avait 34 ans.

Flannery O'Connor: sur la révélation de la grâce a travers le travail d'écrivain: Je crois qu'on peut dire sans se tromper que si le sud des Etats-Unis n'est pas "centré-sur-le-Christ" il est sans aucun doute "hanté-par-le-Christ". Le sud se débat avec force pour maintenir son identité envers et contre tous… Une certaine méfiance face à l'abstrait, un sens de la dépendance humaine sur la grâce de Dieu, et l'intelligence de comprendre que le mal n'est pas seulement un problème à solutionner mais un mystère à endurer. Saint Grégoire a écrit que chaque fois que les textes sacrés décrivent un fait, ils révèlent un mystère. Et c'est exactement ce que l'écrivain de fiction essaye de faire aussi. Le poète est par tradition un aveugle. Mais le poète chrétien, et le raconteur d'histoires lui aussi, est comme l'aveugle que le Christ a rencontré, qui a vu soudainement les hommes comme des arbres qui marchent. Le Christ l'a alors touché de nouveau et il a vu clairement. Nous ne pourrons voir clairement qu'à la rencontre du Christ à la mort, mais la première rencontre est le début de la vision. Flannery O'Connor est morte en 1964, dans l'état de Georgie, après avoir souffert pendant des années d'infections, d'handicap et de problèmes dus a la maladie du lupus. Elle avait 39 ans.
Saints Michel, Gabriel et Raphaël, archanges. "La réalité des anges, créatures spirituelles, est un donné évangélique. La révélation biblique au sujet des anges s'éclaire progressivement avec celle de Jésus. En lisant attentivement l'évangile, nous découvrons dans ces créatures non pas des expressions de la divinité, comme le voudrait un syncrétisme religieux toujours plus actuel, mais des créatures au service de Dieu pour notre salut. Jésus lie en effet explicitement les anges avec sa Révélation et son Mystère si bien que nous ne pouvons pas comprendre ce que sont les anges en dehors de notre foi dans le Christ. Lire la suite ici sur le site catholique.org.

Et une tres belle neuvaine à Saint Michel: Cette Neuvaine à l'Archange Saint Michel et aux neuf Chœurs des Anges obtient des grâces extraordinaires ici sur le site : Notre Dame des Neiges.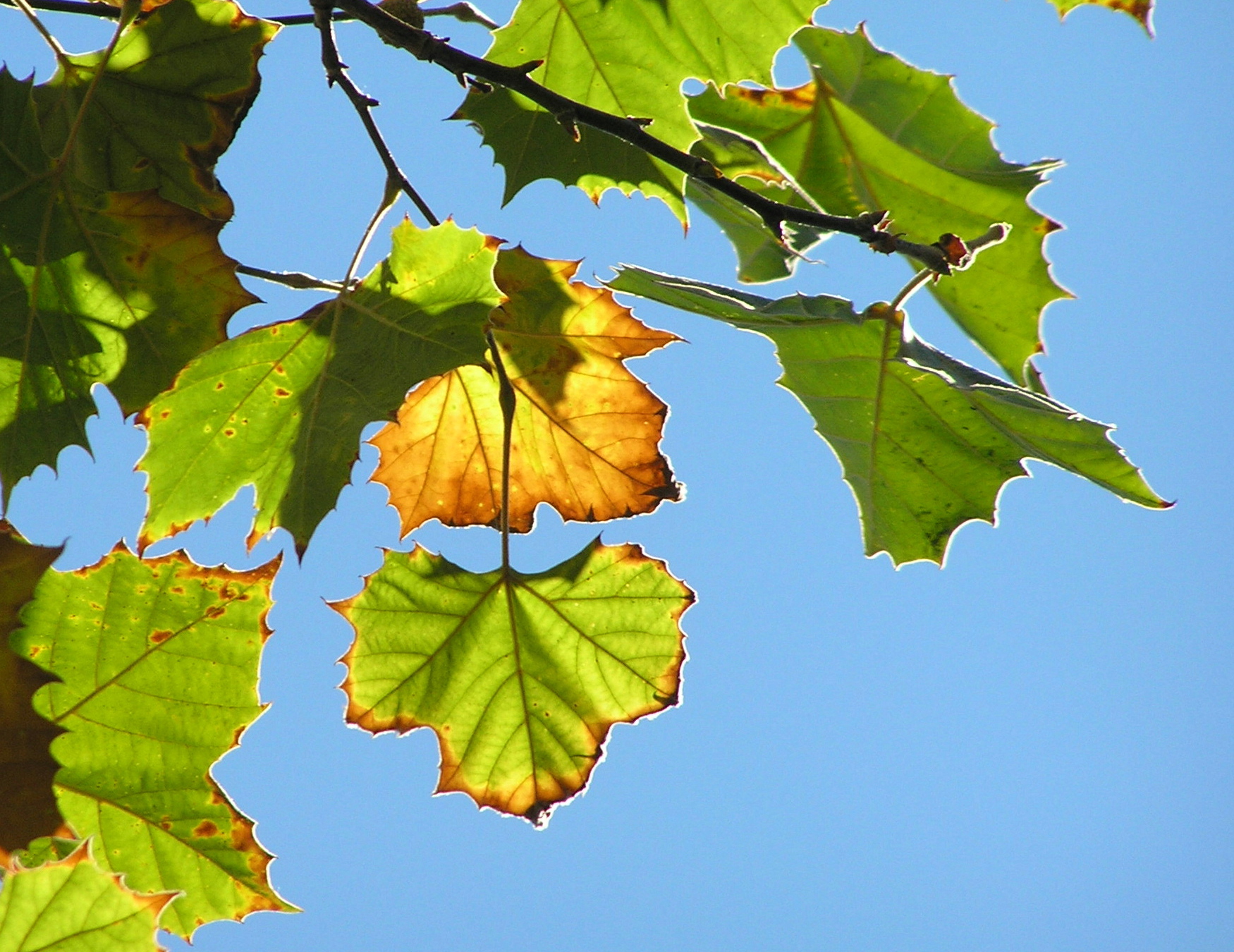 Il n'y a point de meilleur moyen pour bien achever la vie spirituelle que de toujours recommencer et ne jamais penser avoir assez fait.
Saint François de Sales.
Les premières feuilles d'automne ;
pendant l'heure du déjeuner, aujourd'hui,
j'ai pris les feuilles au dessus de moi en photo.
Le ciel était d'un bleu turquoise profond, comme au début de l'été indien.
"Celui par qui le scandale arrive", René Girard. Je me dis souvent que le refus du réel en philosophie, aujourd'hui, est la chose la plus étonnante qu'on puisse imaginer. C'est peut-être la proximité de la révélation, la pression toujours plus grande qu'elle exerce, qui alimente ce refus du réel. Mais je pense que la révélation va devenir évidente "dans les derniers jours", précisément parce que l'Apocalypse, c'est la fin de l'écran mythologique et philosophique devant la vérité. Et comme les hommes ne veulent pas la vérité, cette fin ne peut arriver que d'une façon violente. Entretiens avec Maria Stella Barberi, page 180, Edition Descléee de Brouwer.
La dimension artistique et pédagogique de la musique sacrée - et la démarche spirituelle qu'elle accomplit auprès des jeunes. Lire plus sur les Vacances Musicales : la Maîtrise des Petits Chanteurs pour les 10-17 ans et Les Jeunes Adultes de Fra Angelico pour les 18- 25 ans sur le site Fra Angelico ici
De Ruth, l'étrangère, s'élève cet hymne bouleversant
sur l'amitié et la loyauté,
la fidélité et la confiance en Dieu
même (et surtout) au cœur de l'adversité.
Ruth répondit :
"Ne me presse pas de t'abandonner
et de m'éloigner de toi,
car où tu iras, j'irai,
où tu demeureras, je demeurerai;
ton peuple sera mon peuple
et ton Dieu sera mon Dieu.
Là où tu mourras, je mourrai
et là je serai ensevelie.
Que Yahvé me fasse ce mal
et qu'il y ajoute encore cet autre,
si ce n'est pas la mort qui nous sépare!"
La Bible de Jérusalem
Ruth 1:16,17

Un interview de Soeur Emmanuelle sur "la longue nuit de la foi" vécue par Mère Teresa. Quelle bonne idée d'aller lui demander ce qu'elle pense de tout ça. Un tres bon article d'Annick Cojean, ou le ton est respectueux (a part le titre qui a un coté un peu racoleur) mais le reste est fascinant, émouvant, et ou la plus grande place est bien donnée a Soeur Emmanuelle, lui laissant la possibilité de s'exprimer, de raconter et de réagir. A travers ses reponses simples et directes, on sent la force de la foi de ces deux femmes exceptionelles, chacune suivant le Christ de toute leur force et pendant toute leur vie. Ce n'est pas eprouver des doutes qui est un challenge, c'est ce qu'on en fait, ca c'est l'epreuve que tout amour doit un jour confronter. Car c'est bien de l'amour dont il est question ici sur le Monde du 5 septembre. Merci Soeur Emmanuelle!
Un site bilingue sur Simone Weil. Une bibliographie, une biographie, plusieurs textes, en anglais et en français, et le Pater Noster ici . Simone a ecrit dans l'Attente de Dieu un commentaire du Notre Pere ici:
Cette prière contient toutes les demandes possibles ; on ne peut pas concevoir de prière qui n'y soit déjà enfermée. Elle est à la prière comme le Christ à l'humanité. Il est impossible de la prononcer une fois en portant à chaque mot la plénitude de l'attention, sans qu'un changement peut-être infinitésimal, mais réel s'opère dans l'âme.
Ma page bilingue sur Le Notre Père, en français, and in English, avec des commentaires: de Saint Francois d'Assise, de Sainte Mechtilde, de Simone Weil, de l'Imitation de Jesus-Christ, and commentaries from Mother Theresa ici
Historial du Saint Curé d'Ars - Un voyage à travers l'histoire. Dans des décors d'époque reconstitués sur 350 m², 35 personnages de cire, grandeur nature réalisés par Grévin, vous font revivre, en 17 scènes, de 1789 à 1859, les moments les plus forts de la vie de J.M. Vianney, Curé d'Ars. ici
Saint Grégoire de Naziance et la prière. Grégoire nous enseigne l'importance et la nécessité de la prière. Il affirme qu'il "est nécessaire de se rappeler de Dieu plus souvent que l'on respire " car la prière est la rencontre de la soif de Dieu avec notre soif. Dieu a soif que nous ayons soif de Lui. Dans la prière, nous devons tourner notre cœur vers Dieu, pour nous remettre à Lui comme offrande à purifier et à transformer. Dans la prière, nous voyons tout à la lumière du Christ, nous ôtons nos masques et nous nous plongeons dans la vérité et dans l'écoute de Dieu, en nourrissant le feu de l'amour. Texte intégral de la Catéchèse sur saint Grégoire de Naziance que le pape Benoît XVI a prononcée: ici sur Zenit.org.
René Girard : Des choses cachées depuis la fondation du monde Girard a offert avec sa théorie du mimétisme une nouvelle lumière sur les rituels humains. Et il sait aussi comment faire la demonstration de l'originalité du christianisme, qui n'est comme aucune autre religion au monde. Lire plus ici
Une diaporama exceptionelle sur les Hommes en blanc du couvent de Toulouse. C'est fou comme en quelques photos en noir et blanc on arrive a transmettre l'esprit d'un endroit et la vie de ceux qui s'y trouvent. Un grand merci a la photographe Cécile LHUILLIER - et aux membres du couvent dominicain qui l'ont accueillit. A voir absolument ici
L'œcuménisme du cardinal Kasper: la vérité avant tout. Le texte intégral du rapport qu'a lu en consistoire le président du conseil pontifical pour l'unité des chrétiens. Dialogue avec les orthodoxes: bon. Avec les protestants: mauvais. Avec les évangélistes et les pentecôtistes: moyen. Entre temps, avec les musulmans... par Sandro Magister. A lire sur le site Chiesa ici
Le Mariage catholique repose sur 3 grandes richesses: 3 vérités très simples mais très profondes dont les conséquences vont permettre de construire ensemble un avenir solide et durable et même de grandir dans le bonheur d'être ensemble : la fidélité (je t'aime et c'est pour toujours) ; l'exclusivité (je t'aime et je n'aime que toi) ; et les enfants (je t'aime et avoir un enfant avec toi me comblerait de bonheur). La plupart des jeunes comprennent très bien de quoi l'on parle car nous souhaitons tous, instinctivement, ce genre de richesses mais il est bon, de nos jours, de les énoncer et de les répéter clairement : " Il est vital pour l'avenir du mariage et de la famille que les biens du mariage, soient pris pour ce qu'ils sont, exactement de bonnes choses. Chacun de ces biens en est vraiment un, parce qu'il contribue efficacement non seulement au bien de la société, mais aussi à celui des époux; grâce à eux, ils s'épanouissent, ils mûrissent leur amour. Les époux s'améliorent, ils deviennent davantage maîtres d'eux-mêmes, plus généreux, ils grandissent dans l'amour ". Lire plus ici .
Nous avons besoin des espérances - des plus petites ou des plus grandes - qui, au jour le jour, nous maintiennent en chemin. Mais sans la grande espérance, qui doit dépasser tout le reste, elles ne suffisent pas. Cette grande espérance ne peut être que Dieu seul, qui embrasse l'univers et qui peut nous proposer et nous donner ce que, seuls, nous ne pouvons atteindre. (Spe Salvi §31).
Edith Stein: "En soi, cela nous est indifférent d'éplucher des pommes de terre, de nettoyer les vitres ou d'écrire des livres. En général, on utilise les personnes à ce à quoi elles ont le plus de prédispositions et c'est pourquoi on me donne bien moins souvent les pommes de terre à peler que la plume à manier." Edith Stein, sur le renouveau de la vie intérieure, l'obéissance, la spiritualité carmélite et ses activités d'écrivain et de traductrice. Je suis en train de lire un petit livre fascinant sur "Découvrir le Carmel français avec Edith Stein" de Cécile Rastoin, o.c.d. et Didier-Marie Golay, o.c.d.
Décryptage - Les tourments de M. Pullman, par Henry Trinque, journaliste amateur, quelque part dans le Monde. On n'y pense pas assez, mais la vie des auteurs de science-fiction a quelque chose d'une prodigieuse usine à rêves qui continuerait de fumer après le réveil : des mondes qui s'entrechoquent, des combats galactiques, des métamorphoses en choses informes qui n'ont pas de nom, des temporalités multiples qui n'ont de parallèle que les cinq premières minutes et j'en passe, n'étant pas pourvu d'une imagination assez féconde. Chez ces géniaux énergumènes, le passage à l'écriture tient moins de la bride qu'on lâche que du pur-sang qu'on domestique. Alors, que choisir ? Vivre athée ou vivre riche ? Lire la suite ici
Spe Salvi Tout au long des jours, l'homme a de nombreuses espérances, les plus petites ou les plus grandes, variées selon les diverses périodes de sa vie. Parfois il peut sembler qu'une de ces espérances le satisfasse totalement et qu'il n'ait pas besoin d'autres espérances. Dans sa jeunesse, ce peut être l'espérance d'un grand amour qui le comble; l'espérance d'une certaine position dans sa profession, de tel ou tel succès déterminant pour le reste de la vie. Cependant, quand ces espérances se réalisent, il apparaît clairement qu'en réalité ce n'était pas la totalité. Il paraît évident que l'homme a besoin d'une espérance qui va au-delà. Il paraît évident que seul peut lui suffire quelque chose d'infini, quelque chose qui sera toujours plus que ce qu'il ne peut jamais atteindre. En ce sens, les temps modernes ont fait grandir l'espérance de l'instauration d'un monde parfait qui, grâce aux connaissances de la science et à une politique scientifiquement fondée, semblait être devenue réalisable. Ainsi l'espérance biblique du règne de Dieu a été remplacée par l'espérance du règne de l'homme, par l'espérance d'un monde meilleur qui serait le véritable " règne de Dieu ".

On se rendit compte avant tout que c'était peut-être une espérance pour les hommes d'après-demain, mais non une espérance pour moi. Et bien que le " pour tous " fasse partie de la grande espérance - je ne puis en effet devenir heureux contre les autres et sans eux - il reste vrai qu'une espérance qui ne me concerne pas personnellement n'est pas non plus une véritable espérance. Et il est devenu évident qu'il s'agissait d'une espérance contre la liberté, parce que la situation des choses humaines dépend pour chaque génération, de manière renouvelée, de la libre décision des hommes qui la composent. Si, en raison des conditions et des structures, cette liberté leur était enlevée, le monde, en définitive, ne serait pas bon, parce qu'un monde sans liberté n'est en rien un monde bon.

Ainsi, bien qu'un engagement continu pour l'amélioration du monde soit nécessaire, le monde meilleur de demain ne peut être le contenu spécifique et suffisant de notre espérance. Spe Salvi, §30, Benoit XVI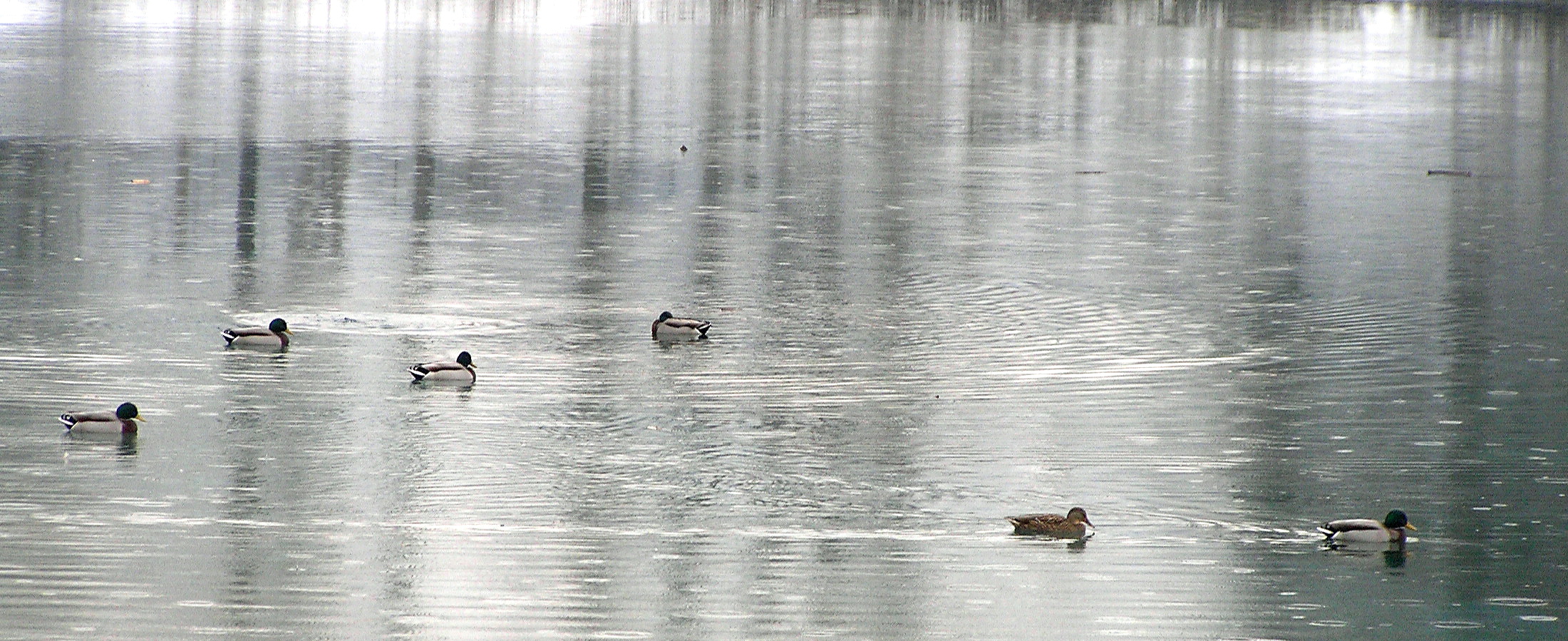 La Révélation fait donc entrer dans notre histoire une vérité universelle et ultime, qui incite l'esprit de l'homme à ne jamais s'arrêter; et même elle le pousse à élargir continuellement les champs de son savoir tant qu'il n'a pas conscience d'avoir accompli tout ce qui était en son pouvoir, sans rien négliger. FIDES ET RATIO (JPII)
Le 25 novembre: Sainte Catherine d'Alexandrie, vierge et martyre (4ème s.) "Catherine, douée d'une haute intelligence, suivit avec le plus grand succès les leçons des plus grands maîtres chrétiens de l'école d'Alexandrie, et acquit la science des Docteurs. Dans une grande fête du paganisme, célébrée en présence de l'empereur Maximin, elle eut la sainte audace de se présenter devant lui, de lui montrer la vanité des idoles et la vérité de la religion chrétienne. La fête terminée, Maximin, étonné du courage et de l'éloquence de la jeune fille, réunit cinquante des plus savants docteurs du paganisme et leur ordonna de discuter avec Catherine. Préparée par la prière et le jeûne, elle commença la discussion et fit un discours si profond et si sublime sur la religion de Jésus-Christ comparée au culte des faux dieux, que les cinquante philosophes, éclairés par sa parole en même temps que touchés de la grâce, proclamèrent la vérité de la croyance de Catherine et reçurent, par l'ordre du cruel empereur, le baptême du sang, gage pour eux de l'immortelle couronne. Lire la suite ici Lire plus ici

Le 28 novembre: Sainte Catherine Labouré. "Entrée au noviciat depuis quelques jours seulement, sainte Catherine Labouré fut gratifiée de plusieurs faveurs célestes. La Très Sainte Vierge Marie daigna lui apparaître à six reprises. "Faites frapper une médaille sur ce modèle, dit la Vierge, les personnes qui la porteront avec confiance recevront de grandes grâces." La médaille connut immédiatement une diffusion prodigieuse. D'innombrables grâces de conversion, de protection et de guérison furent obtenues. ici
"Car Dieu n'a pas envoyé son Fils dans le monde
Pour juger le monde,
Mais pour que le monde soit sauvé par lui.
Qui croit en lui n'est pas jugé;
Qui ne croit pas est deja jugé.
Jean 3:17-18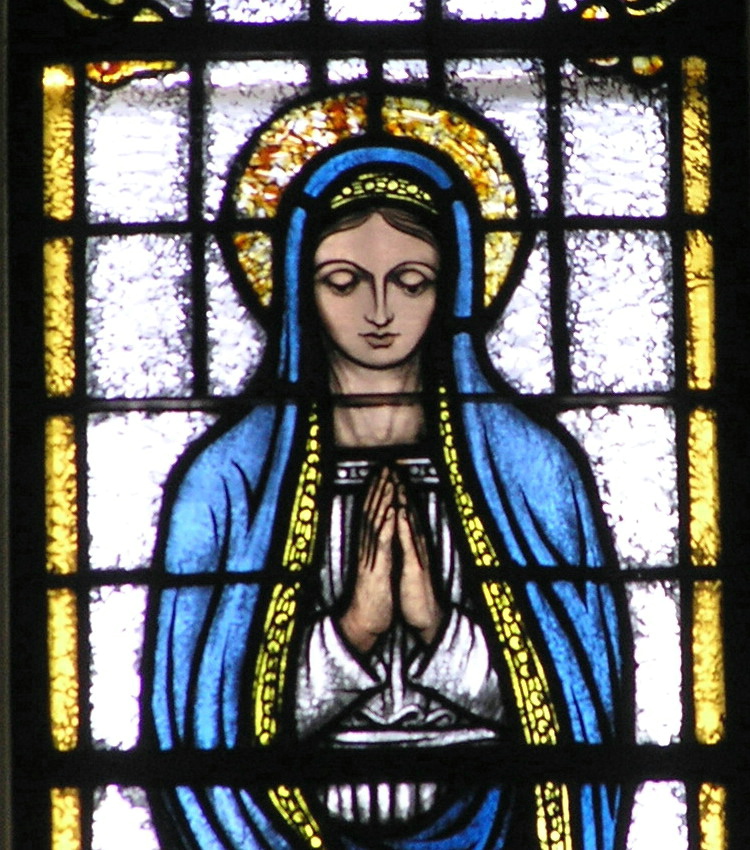 Le sens de l'effort est souvent long à acquérir, facile à perdre. L'éducation chrétienne de nos enfants par le Docteur Jean-Pierre Dickès. "Or, apparemment, et contrairement aux thèses de Rousseau, la société n'a pas comme mission de dépraver l'homme dans sa bonté naturelle. C'est exactement le contraire. L'homme à sa naissance est un être imparfait. Il appartient à la société de le préparer à l'éternité qui est perfection. À cet égard, la famille a un rôle prépondérant et décisif. Mais la formation de l'enfant est tout un ensemble. Il n'est pas possible de dire : " Je vais élever mes enfants en dehors de la Société " . Mais il n'est pas non plus possible de dire : " Je vais élever mes enfants en dehors de la famille " . Élever un enfant est donc un tout qui sera donné par le sens chrétien transmis à l'enfant : l'éducation Chrétienne." Lire plus ici
« Qui aime l'argent ne sera jamais rassasié »
(Ecclésiaste 5,9) En lire plus sur l'argent: un lieux de combat? un mal necessaire? et la preference pour le pauvre? ici sur Presence et Temoignage.
SAINTE ÉLISABETH de HONGRIE, Veuve, Tertiaire de Saint-François (1207-1231). Sainte Élisabeth, fille d'André II, roi de Hongrie, connut toutes les joies et toutes les grandeurs, mais aussi toutes les épreuves de la vie, et Dieu a donné en elle un modèle accompli aux enfants, aux jeunes filles, aux épouses, aux mères, aux veuves et aux religieuses, aux riches et aux pauvres. Lire sa vie ici et aussi sur le site de l'abbaye-saint-benoit: ici Elle s'étonnait de l'attitude sombre et morose que plusieurs affectaient dans leurs prières ou leurs austérités : « Ils ont l'air de vouloir épouvanter le Bon Dieu, disait-elle, tandis qu'il aime celui qui donne joyeusement. »
L'art, et l'homme, et Dieu: L'art est une forme d'expression proprement humaine, il est une surabondance gratuite de la richesse intérieure de l'être humain, il comporte ainsi une certaine similitude avec l'activité de Dieu dans le créé… Lire plus sur ce thème ici sur le site de La Communauté des Béatitudes. "Dans la "création artistique", l'homme se révèle plus que jamais "image de Dieu", et il réalise cette tâche avant tout en modelant la merveilleuse "matière" de son humanité, et aussi en exerçant une domination créatrice sur l'univers qui l'entoure." Jean-Paul II, Lettre aux artistes (1990) Lire plus ici
Le site " Chiesa " fait peau neuve ! Allez voir vous-même, la nouvelle formule est plus claire, le design bien equilibré et le site (tres bien fourni) est en anglais, en français et en italien, et en meme temps lisez : "Nouvelle saison musicale au Vatican. Demandez le programme" ici par Sandro Magister.
"Dieu des Pères et Seigneur de miséricorde,
Toi qui, par ta parole, as fait l'univers,
Toi qui, par ta Sagesse, a formé l'homme
Pour dominer sur les créatures que tu as faites,
Pour régir le monde en sainteté et justice,
Et exercer le jugement en droiture d'âme,
Donne moi celle qui partage ton trône, la Sagesse,
Et ne me rejette pas du nombre de tes enfants ".
Le livre de la Sagesse, 9:1-4
Parfois, tout est gris, surtout juste avant la nuit, un jour de pluie. L'océan au bout de ma rue, hier soir.
Le mystère de la Sainte Trinité. Un livre du père Cantalamessa: "Méditations sur la Trinité"; qui commence par une reflexion sur l'unité et la trinité divine. Une icône, le chef d'oeuvre de Roublev. L'origine de la scène se situe dans l'hospitalité d'Abraham, dans la Genèse, chapitre 18. C'est aussi une scène de la révélation de la Sainte-Trinité, si bien que l'icône porte aussi le nom de Colloque divin ou Conseil éternel. ici. L'icône de la Trinité d'André Roublev, probablement la plus connue des icônes, est en même temps une catéchèse afin d'entrée dans le mystère de la Trinité. ici
Decouvrir la beauté de la nature.
Voir mes photos des 4 Saisons de 2007
(textes en anglais, pas encore traduit, mais il y a beaucoup de photos et des diaporamas ):
L'hiver et le printemps dans les Alpes here
L'été et l'automne en Californie here