January to June 2008 - Sharing the faith… in English:
Saints Peter and Paul, pray for us!
The Lord Jesus built his holy people on the foundation of the apostles and prophets. In faith, let us pray:
- Lord, come to the aid of your people.
You once called Simon, the fisherman, to catch men
- Now summon new workers who will bring the message of salvation to all peoples.
You calmed the waves so that your followers would not be drowned
- Guard your Church, protect it from all dangers.
You gathered your scattered flock around Peter after the resurrection
- Good Shepherd, bring together all your people as one flock.
You sent Paul as apostle to preach the Good News to the Gentiles
- Let the word of salvation be proclaimed to all mankind.
You gave the keys of your kingdom into the hands of your holy Church
- Open the gates of that kingdom to all who trusted in your mercy while on earth. (from the Intercessions of the Liturgy of the Hours on June 29). The Icon of Saint Paul, in San Francisco's St Mary's Cathedral.
The WYD in Australia! Sydney just went through a very blessed moment and the fruits are already spreading. Here is one extract here but go to Zenit.org and read all the texts in full, you will find in them a real treasure of encouragement and inspiration:

POPE URGES TROUBLED YOUTH TO CHOOSE LIFE Says They Can Be Ambassadors of Hope:
False 'gods' [...] are nearly always associated with the worship of three things: material possessions, possessive love, or power."
"Material possessions, in themselves, are good," continued the Holy Father. "We would not survive for long without money, clothing and shelter. [...] Yet if we are greedy, if we refuse to share what we have with the hungry and the poor, then we make our possessions into a false god. "How many voices in our materialist society tell us that happiness is to be found by acquiring as many possessions and luxuries as we can! But this is to make possessions into a false god. Instead of bringing life, they bring death."
"Authentic love is obviously something good," he said. "When we love, we become most fully ourselves, most fully human. But [...] people often think they are being loving when actually they are being possessive or manipulative."People sometimes treat others as objects to satisfy their own needs. [...] How easy it is to be deceived by the many voices in our society that advocate a permissive approach to sexuality, without regard for modesty, self-respect or the moral values that bring quality to human relationships!"
"The power God has given us to shape the world around us is obviously something good. Used properly and responsibly, it enables us to transform people's lives. [...] Yet how tempting it can be to grasp at power for its own sake, to seek to dominate others or to exploit the natural environment for selfish purposes! "The cult of material possessions, the cult of possessive love and the cult of power often lead people to attempt to 'play God': To try to seize total control, with no regard for the wisdom or the commandments that God has made known to us. This is the path that leads towards death." By contrast, worship of the one true God means recognizing in him the source of all goodness, [...] that is the way to choose life."

Fr. Groeshel on YouTube! I love Fr. Groeshel, he has always inspired me. "I want to know you, I want to touch you, I want to know you more" the song says. We are all searching for God, no matter how fumbling and how often we dropped the ball, we are all on our way to God. Fr. Groeshel's words are very encouraging and here is an old video clip on wanting God and setting an exemple, on the importance of seeking him now here
A beautiful Pro-Life page! It's in French but the pictures speak in all languages and will remind us that our most beautiful and crucial duty is to welcome life: here on the site "Petites Soeurs des Maternités Catholiques". I was checking their site because of the recent incident in Bourgoin-Jallieu, Isère, where a Muslim father vehemently and furiously requested the removal of a crucifix in his daughter's hospital room... How terribly misguided and sad. Except for the fact that by generating so much media coverage, now we can all pray for him and pray for his daughter!
Saint John the Baptist, pray for us! Was he the last Prophet or the first Saint? Was he a forerunner or a follower, or both? How can you be both? I must admit that I had never really thought before of the paradox involved in applying these various titles to John the Baptist. Even if I had heard them mentioned next to his name, I had never probed the depth of their meanings and I certainly never grasped the theological implications of these titles but, within the first few pages of Prof. Burke's book, I was intrigued, I was fascinated and I was hooked! The question of knowing who John really was, of understanding his unique (and un-repeatable) position in the economy of salvation is very methodically - and lovingly - answered by Prof. Burke. Read more here
The grace of God spreading through the internet and thanks to its nature: interactivity, openness and informality. "People usually laugh when they hear me say that I think the Internet age will lead to mass conversions to orthodox Christianity. I believe a strong case can be made that the particular type of communication that the Internet facilitates will lead lost souls to discover truth more readily than any medium that has come before it." Read Google and Ye Shall Find: The Internet and the New Evangelization by Jennifer Fulwiler here
The Credo of Paul VI. Who Wrote It, and Why. by Sandro Magister. First it reads like a detective story: who did what and when and why. Then The Credo: beautiful and eloquent, faithful and articulated just for us, disconnected moderns that we are. Here is an excerpt:
We confess that the Kingdom of God begun here below in the Church of Christ is not of this world whose form is passing, and that its proper growth cannot be confounded with the progress of civilization, of science or of human technology, but that it consists in an ever more profound knowledge of the unfathomable riches of Christ, an ever stronger hope in eternal blessings, an ever more ardent response to the love of God, and an ever more generous bestowal of grace and holiness among men. But it is this same love which induces the Church to concern herself constantly about the true temporal welfare of men. Without ceasing to recall to her children that they have not here a lasting dwelling, she also urges them to contribute, each according to his vocation and his means, to the welfare of their earthly city, to promote justice, peace and brotherhood among men, to give their aid freely to their brothers, especially to the poorest and most unfortunate. The deep solicitude of the Church, the Spouse of Christ, for the needs of men, for their joys and hopes, their griefs and efforts, is therefore nothing other than her great desire to be present to them, in order to illuminate them with the light of Christ and to gather them all in Him, their only Savior. This solicitude can never mean that the Church conform herself to the things of this world, or that she lessen the ardor of her expectation of her Lord and of the eternal Kingdom.
Read it all here on the site Chiesa on line
Saint Ephrem the Syrian A Deacon in the 2nd century, an Ermit and an Apologist, a Defender of the Faith against the heretics, a Composer of great religious Hymns, a Doctor of the Church, who wrote in Syriac, Greek, Latin and Armenian. One of my favorite Saint! See the Prayer of Saint Ephrem here and what he has taught me about the Transfiguration.
The presidential campaign: a window of opportunity to influence the candidates - and their parties - and to promote Catholic social justice ethics in the process. That's how I look at it. For me, this is a great opportunity to pray for them, for each one of them, and to ask for blessings on their heads and a greater conversion of heart. It will benefit us all! It is also the best time to articulate Catholic ethics of life and family and peace and social justice. There has been a very interesting debate on Catholic.org where Deacon Keith Fournier wrote: "Why This Catholic Dreads the Campaign" here . In his article, he tackles the topics of abortion, capital punishment, gay marriage, the war in Iraq, the health care system and the economy. A must read.
When the allegorical sense surpasses the litteral one. I read a wonderful article by Robert Louis Wilken on the history of the allegorical sense in Biblical studies and it got me to think why it meant so much to me, so suddenly, so late in life... Wilken says that "Christian allegory is centered on Christ, it means interpreting the Old Testament as a book about Christ. Saint Ambrose wrote: "The Lord Jesus came and what was old was new". Everything in Scriptures is to be related to him". Read more here .
The domestic church in the global village. I just had a short article published in Catholic San Francisco (May 23, 2008) on the subject of the precarious position of the family, the domestic church, within the challenges (and threats) of the global village. Actually, just like with all other aspects of the faith journey, the challenges can come from outside the circle of the family, from unbelievers and unsupportive sources, as well as from members of our own family who can resist the faith through a sort of apathy. But grace will prevail! And our job is to allow the grace to flow through our own love and humility and forgiveness. See here.
The Vezelay Pilgrimage, with hundreds and hundreds of young people, in early May. Routes de Vézelay 2008 : "Laissez-vous mener par l'Esprit" Earlier this month, more than 800 young people converged on the Basilic of Vézelay. See the beautiful pictures here. It's quite a testimony to the state of the faith in France.
The Church. Quotes from Cardinal Thuan's book The Road to Hope.
"A person who really loves the Church does not seek to destroy it."
"Do not be surprised when people seek to destroy the Church. They seek to kill Christ again, but since they cannot do so, they seek to destroy the Church which is the Body of Christ."
Read more here on a wonderful and most interesting blog: A Catholic Mom in Hawai.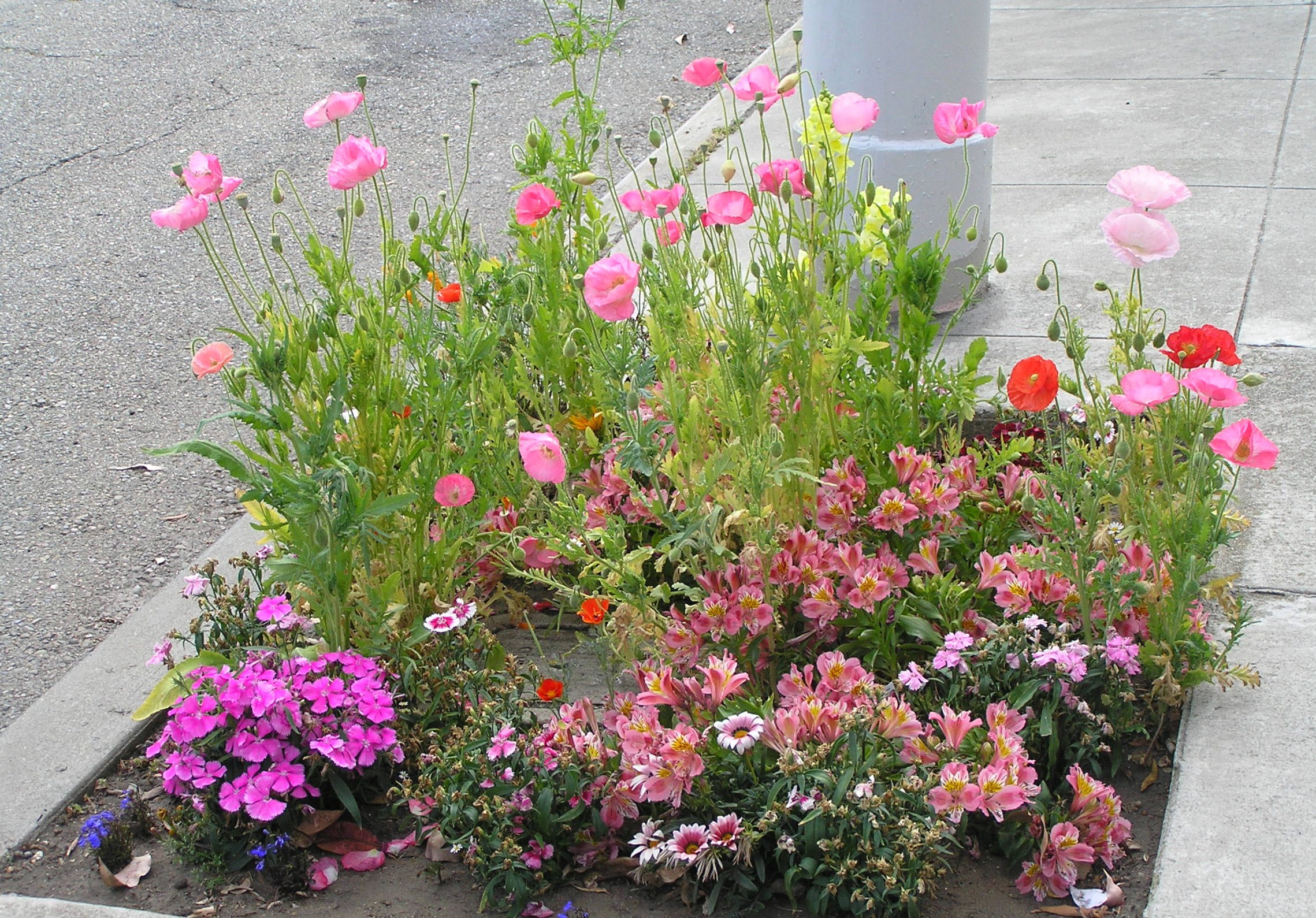 An urban field of flowers
Our Lady of Sheshan: Prayer for the People of China Today Lisa Hendey posted this prayer from Pope Benedict, dedicated to Our Lady of Sheshan: Virgin Most Holy, Mother of the Incarnate Word and our Mother, venerated in the Shrine of Sheshan under the title "Help of Christians", the entire Church in China looks to you with devout affection. Read more here and see also Have "Tea with Mary", on a beautiful, faithful and loving blog.
Michael O'Brien: novelist of the Last Days and the Anti-Christ My novel Father Elijah does not attempt to predict the future. It is a very different kind of novel than certain fundamentalist Protestant scenarios or even secular scenarios of an apocalyptic nature. It is not "baptized fortune-telling" which is a contradiction in terms. My book attempts to raise, in a fictional form, the questions that must be asked in every generation. Am I awake? Am I living in a spirit of vigilance? Am I reading the signs of the times with a calm, peaceful and trusting heart and with a mind in tune with the mind of the Church, or am I asleep? Am I vulnerable to the falsehood of Antichrist? Have I made compromises with that spirit? And if so, where? Am I praying to the Holy Spirit for light? Light to understand the times we live in and light to understand my role? Read more here on Ignatius Insight
Beyond Left and Right: Awaiting the Pope's Next Encyclical. The tired categories of Left and Right, which we associate with Liberal (or Progressive) and Conservative, originated in the French Revolution, and have long outlived their usefulness. They are way too clunky to capture the complex political opinions that most of us make up as we go along, these days. Read more here on GodSpy.com
A small and simple
purple flower,
blossoming in the fields,
by the Pacific Ocean,
in late April 2008
but, nevertheless,
an intricate
and amazing masterpiece,
here today and gone tomorrow.


FAITH AND POLITICAL POWER. The third temptation. Its true content becomes apparent when we realize that throughout history it is constantly taking on new forms. The Christian empire attempted at an early stage to use the faith in order to cement political unity. The Kingdom of Christ was now expected to take the form of a political kingdom and its splendor. The powerlessness of faith, the earthly powerlessness of Jesus Christ, was to be given the helping hand of political and military might. This temptation to use power to secure the faith has arisen again and again in varied forms throughout the centuries, and again and again faith has risked being suffocated in the embrace of power. The struggle for the freedom of the Church, the struggle to avoid identifying Jesus' Kingdom with any political structure is one that has to be fought century after century. For the fusion of faith and political power always comes at a price: faith becomes the servant of power and must bend to its criteria.
"Jesus of Nazareth" , by Pope Benedict XVI, chapter 2 p 40
'The Father of the World'—The Pope at the U.N. "To the delegates and staff whom he addressed, his words were a reminder of, or for some, an education in why they were working at the UN in the first place. This is why the UN exists; this is what all the juridical and bureaucratic structures are meant to serve: the integral human person with an intrinsic dignity rooted in the transcendent, and the common good." Read the whole article on "the father the world" here on Godspy.com
In an effort to establish a bridge, Pope Benedict uses the angle of wisdom and reason (here again, one more time) when articulating his worldview to the people who might (or might not) be un-believers, knowing that believers will be inspired too (as, hopefully, they should). He is very good at doing this type of gentle, intelligent and reasonable invitation, and he is going to do it again and again, as long as it takes, because that is what it is, an invitation and one should never tired of extending a hand to the other in front of us.
Here are my favorite passages from Pope Benedict XVI address to the UN:
The founding principles of the Organization - the desire for peace, the quest for justice, respect for the dignity of the person, humanitarian cooperation and assistance - express the just aspirations of the human spirit, and constitute the ideals which should underpin international relations. As my predecessors Paul VI and John Paul II have observed from this very podium, all this is something that the Catholic Church and the Holy See follow attentively and with interest, seeing in your activity an example of how issues and conflicts concerning the world community can be subject to common regulation. This is all the more necessary at a time when we experience the obvious paradox of a multilateral consensus that continues to be in crisis because it is still subordinated to the decisions of a few … The action of the international community and its institutions, provided that it respects the principles undergirding the international order, should never be interpreted as an unwarranted imposition or a limitation of sovereignty. On the contrary, it is indifference or failure to intervene that do the real damage.… The promotion of human rights remains the most effective strategy for eliminating inequalities between countries and social groups, and for increasing security. Indeed, the victims of hardship and despair, whose human dignity is violated with impunity, become easy prey to the call to violence.
Read the whole text here on Catholic News.

Left picture: Pope Benedict XVI reading the letter he wrote to the American people prior to his arrival.
Right picture: A week later, toward the end of his visit, he is kneeling down and praying at Ground Zero.
And in between these 2 pictures, a short week of blessed moments, some visible and
many more invisible for now, where the seeds of the truth and goodness of Christ have been planted,
all over the Northern East coast of the US first, then all over the world by repercussion,
seeds of healing and inspiration, re-direction and motivation.
The special Web site (uspapalvisit.org) created by the United States Conference of Catholic Bishops for Pope Benedict XVI's April 15-20 visit to the United States will live stream the events. See a video of Pope Benedict XVI addressing the people of the US in English (for the most part). It is very moving to hear his voice, his accent. There is a certain physical frailty which comes through in the video which I had not realized just by looking at pictures. He is 81 years old! But his ability at multi language shows clearly and most of all, his gentleness, his steadfastness and his clarity of intention: he is here to deliver a message, to gather us around him, to witness and to lead; he is a great teacher, he is our spiritual leader, he is the Pope! And God has blessed us with terrific leaders in our recent history of the Church. This is definitively a blessed moment in time. First for DC and NY, but then for all of us watching and listening, paying attention and praying too. How I wish I could be there... But I'll pray that his vist be most fruitful for all of us, believers and seekers, traditional or progressive, may this be a window of opportunity to come one step closer and put into practice the commandment of loving God and loving our neighbor. See the video here.

Thomas Merton. All nature is meant to make us think of paradise. Woods, fields, valleys, hills, the river and the sea, the clouds travelling across the sky, light and darkness, sun and stars, remind us that the world was first created as a paradise for the first Adam, and that in spite of his sin and ours, it will once again become a paradise when we are all risen from death in the second Adam.
(Thomas Merton, The Modern Spirituality Series Arranged for Daily Readings.)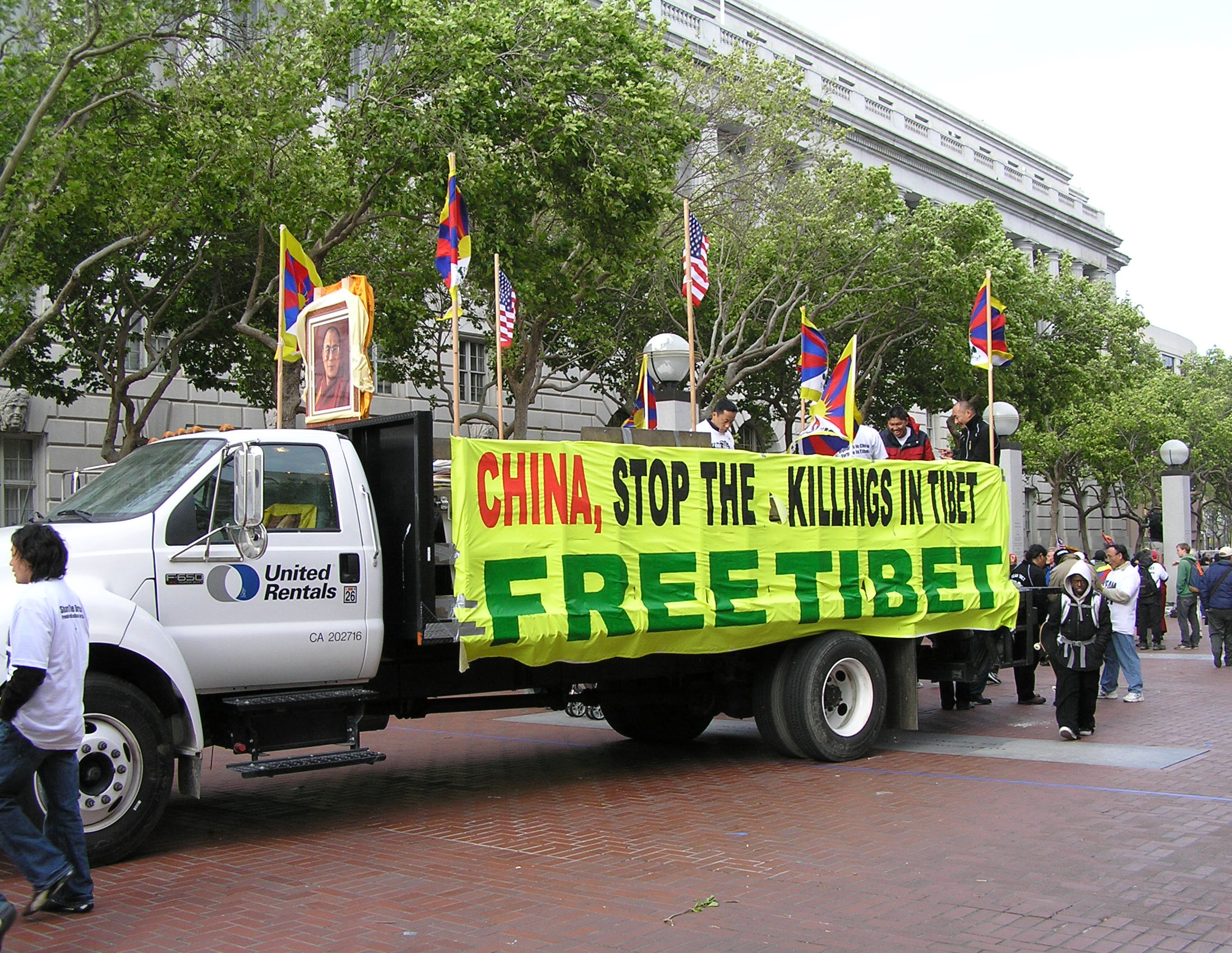 Free Tibet!

On the day of the passage of the Olympic Torch in my City, I went to PacBell Park and I took a few pictures but I never got to see the Torch itself since it was doing its little disappearing act - but I took a stand for freedom and justice.

See my thoughts and my hopes and my pictures here .
When created minds do see God's substance, the very substance of God himself forms their understanding, but then something more than their nature is needed to predispose them to such sublimity: what we call a light of glory. The brightness of God will illuminate her, namely the community of those who see God. The function of this created light is not to make God's substance understandable (that it is of itself) but to strengthen our understanding in the way skills and other dispositions strengthen our ability to do things. It is not a medium through which God is seen but something enabling us to see him immediately…. The light makes the creature like God. The more such light there is in the mind, the more perfectly the mind sees God. And those who have the greater love have the more light. Greater love causes greater desire and desire is in itself a predisposition making man fit to receive what he desires. So those who love more will see God more perfectly and be more blessed. (P 28 Summa Theologiae, Saint Thomas Aquinas. A concise translation, edited by Timothy McDermott).
"Everyday"
A Poem by Kathy O'Connor.

Everyday is a day of possibilities
To explore and to use the opportunies
Of this day, this today of our lives
To be a light shining upon another's pathway.

Read more here .
Probably the word most often used in the contemporary scene is the word freedom. If the sick talk most about health, because health is endangered, may it be that the modern talk about freedom means that we are in danger of losing it? It is indeed possible while we fight to keep our enemies from binding chains to our feet, we become our own enemy by binding chains to our souls. What I am trying to say is there are two kinds of freedom; a freedom from something and a freedom for something. An external freedom from restraints and an internal freedom of perfection, a freedom to choose evil and a freedom to possess the good. This inner freedom the typical modern man does not want because it implies responsibility and therefore is a burden. Freedom is ours to give away. Each of us reveals what we believe to be the purpose of life by the way we use that freedom.
"Father into you hands I commend my spirit." Surrender! Consecration. Life is a cycle.
We come from God and we go back again to God. Hence the purpose of living is to do God's will. At the marriage feast of Cana, Mary said: "Whatsoever he shall say to you, do ye." Both the last recorded word of Jesus and the last recorded word of Mary were words of surrender: Jesus surrendered himself to the Father; Mary asked us to surrender ourselves to the Son. This is the law of the universe: "For all are yours; and you are Christ's. And Christ is God's" (1 Cor 3:22-23).
Fulton J. Sheen (Lessons from Cana and Calvary)
"Brain Dead" Man Saved from Organ Harvesting. 48 days after Zack's accident, the young man returned home, walking on his own two feet. Read this amazing and miraculous story here found on the Catholic Exchange site.
What do we do when those whom we love no longer share our faith, our deep values, and our morals? Suppose, to use a very common example, as a parent you have lost your own children in terms of practicing your faith. Your own children no longer go to church, no longer pray, no longer observe the church's rules (especially as these pertain to sex and marriage) and view your own faith practice as either a naiveté or a hypocrisy. You have argued with them, fought with them, and tried in very way to convince them, but to no avail. Eventually you arrive at the unhappy truce you live today: you practice and they don't. One of the deepest bonds of all between you has been broken. Moreover, you worry about them, living, at least so it seems, godless lives. What can you do? Obviously you can continue to pray and live out your own life according to your own convictions, hoping to challenge them with your life more than with your words. But you can do more. You can continue to love and forgive them and, insofar as they receive that love and forgiveness from you, they are receiving love and forgiveness from God. You are part of the Body of Christ and they are touching you. Within the incredibly mystery of the incarnation, you are doing what Jesus asks of us when he says: "Whatever you bind on earth shall be considered bound in heaven, whatever you loose on earth shall be considered loosed in heaven."
If you are a member of the Body of Christ, when you forgive someone, he or she is forgiven, if you hold someone in love, he or she is held to the Body of Christ. To make this more concrete: If a child or a brother or a sister or a loved one of yours strays from the church in terms of faith practice and morality, as long as you continue to love that person, and hold him or her in union and forgiveness, he or she is touching the hem of the garment, is held to the Body of Christ, and is forgiven by God, irrespective of his or her official external relationship to the church and Christian morality. Your touch is Christ's touch. When you love someone, unless that someone actively rejects your love and forgiveness, she or he is sustained in salvation.
In the incarnation, God takes on human flesh in Jesus, in the Eucharist, and in all who are sincere in faith. The incredible graciousness, power and mercy that came into our world in Jesus is still, at least potentially so, in our world in us, the Body of Christ. What Jesus did we too can do; in fact, that is precisely what we are asked to do.
The Holy Longing, by Ronald Rolheiser.
What a beautiful gift God gaves us: the ability to let Him bless the ones we love through us.
Read the full text here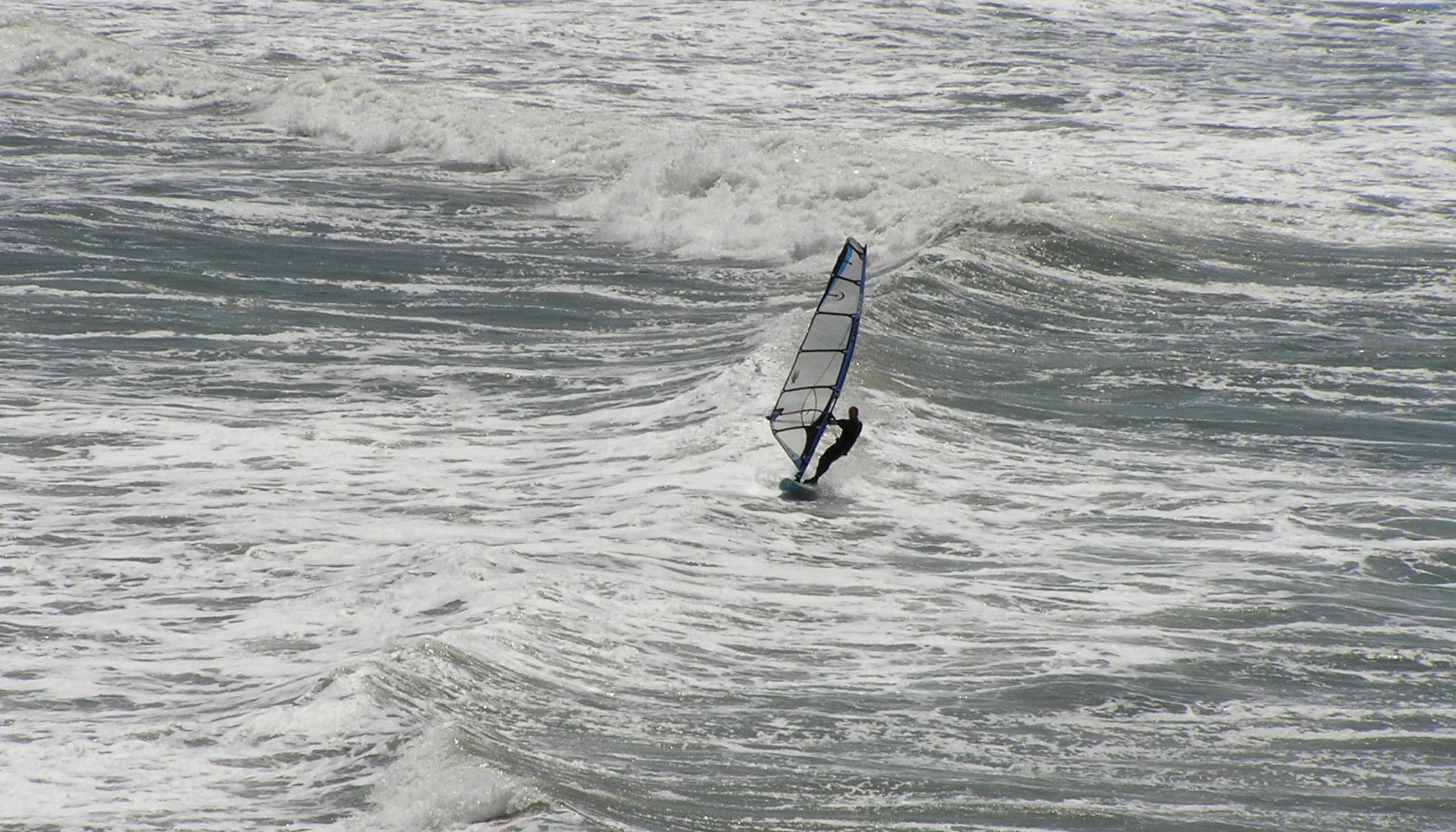 If I understand windsurfing correctly,
it is a question of skills and strength,
the discernment necessary to navigate the treacherous waters,
and the will to do it,
and through it all
the love for doing it, again and again.
Yep. Just like the life of faith.
Why Catholics and Protestants Don't See Eye to Eye. Very interesting article on the different worldviews of Catholics and Protestants, based on their differences in faith, in living and understanding their faith. That's the first layer of the story. The main points of the article are interesting (analogical vs. linear) and the conclusion are very positive and encouraging (we should build bridges between us so we can better work together). But there is more than it first seemed. I realized the article was written by an ex Protestant who is now Catholic (Praise the Lord!) and right there you can see another layer appearing, you can see that he would have a personal reason for articulating the different faith traditions in such a reconciling manner. But there is more! There is an unusual twist to this situation because he is one of the exception to the rule, he is married (Anglican Priest can be married) and, after he had converted to the Catholic Church, he got a dispensation from the Church to become a Catholic Priest although he had a wife and family. I would say that this brings us to the deeper and more complex layers 3, 4 and 5 all at once! I am referring to the gift of celibacy, the primacy of our own judgment vs. holy obedience and the mystery of the Incarnate Word, Jesus Christ, who chose to come to us as a male human, as a defenseless baby, as a loving son and a chaste man. But the Church in her wisdom knows when and how to welcome her exceptional children.
Here is his article: "Why Catholics and Protestants Don't See Eye to Eye" by Rev. Dwight Longenecker. "The two may share the same moral values, but they will do so for different reasons. They may share the same essential beliefs, but they will see them from different perspectives". Read more here. Maybe I'll write him a letter, I have some questions that I would love to ask him, like: when did you first realize that you wanted to enter into the Catholic Church? What was the biggest stumbling block for you before this? What helped you understand that the fullness of the revelation is only in the Catholic Church and how can we offer this to our Protestant brothers and sisters? He really stands in a unique position to be a real bridge, a true peacemaker. I am going to pray for him.
God does not call the "equipped", God equips the "called"...
What constitutes a church? Is it like-minded individuals, gathering on the basis of mutual compatibility? This is a very common misunderstanding, but gathering as church has little or nothing to do with liking each other or finding others with whom we are mutually compatible. The group of disciples that first gathered around Jesus were not individuals who were mutually compatible at all. They came from very different backgrounds and temperaments, had different visions of what Jesus was all about, were jealous of each other, and were, as scripture tells us, occasionally furious with each other. They loved each other, in the biblical meaning of that phrase, but they did not necessarily like each other. Too often, we are disappointed in church because we find there such a diverse and motley collection of persons, some of whom do not like us and whom we would never pick to be our friends. We got to church looking for friendship or ideological soul-mates and, often, do not find them. This does not necessarily mean that there is something wrong with the church, merely that we have false expectations. To be in apostolic community, church, is not necessarily to be with others with whom we are emotionally, ideologically, and other-wise compatible. Rather, it is to stand, shoulder to shoulder and hand in hand, with them, hear a common word, say a common creed, share a common bread, and offer a mutual forgiveness so as, in that way, to bridge our differences and become one common heart. Church is not about a few like-minded persons getting together for mutual support, it is about millions and millions of different kinds of persons transcending their differences so as to become a community. (Ronald Rolheiser, the Holy Longing).
'Deliver us, Lord, from the fear of the enemy.' Dorothy Day often quoted the Psalms. In January of 1967 she said in The Catholic Worker, "'Deliver us, Lord from the fear of the enemy.' That is one of the lines in the Psalms, and we are not asking God to deliver us from enemies, but from the fear of them. Love casts out fear, but we have to get over the fear in order to get close enough to love them." (Found in the Houston Catholic Worker here
A Muslim journalist was baptized by Benedict XVI at Saturday's Easter Vigil Mass in St. Peter's Basilica. Read this amazing and very courageous conversion story and remember to pray for Magdi Cristiano Allam: here on Catholic On line.
Easter is here! He is risen! "The Christian message is basically nothing else than the transmission of the testimony that love has managed to break through death here and thus has transformed fundamentally the situation of all of us". See my own Easter Bouquet and reflections on this most wonderful time of the year, the Triduum: Holy Thursday evening service, the Passion and Death of the Lord on Good Friday, the waiting of Holy Saturday, the Easter Vigil and the glory of Easter morning here
Discourse 16. Mental Sufferings of Our Lord in His Passion by John Henry Newman . As the solemn days proceed, we shall be especially called on, my brethren, to consider His sufferings in the body, His seizure, His forced journeyings to and fro, His blows and wounds, His scourging, the crown of thorns, the nails, the Cross. They are all summed up in the Crucifix itself, as it meets our eyes; they are represented all at once on His sacred flesh, as it hangs up before us—and meditation is made easy by the spectacle. It is otherwise with the sufferings of His soul; they cannot be painted for us, nor can they even be duly investigated: they are beyond both sense and thought; and yet they anticipated His bodily sufferings. The agony, a pain of the soul, not of the body, was the first act of His tremendous sacrifice; "My soul is sorrowful even unto death," He said; nay; if He suffered in the body, it really was in the soul, for the body did but convey the infliction on to that which was the true recipient and seat of the suffering. Read more here on the Newman reader site .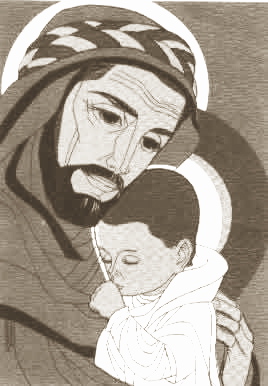 Saint Joseph. Lord, our God, you chose Joseph the righteous to care for your Son in childhood and youth, teach us to care for Christ's body by caring for our brothers and sisters, You entrusted the earth to mankind, to people it and make it prosper, inspire us to work wholeheartedly in this world, seeking always to give you glory. (from the morning prayer of the Liturgy of the Hours)
The role of Joseph as the "Guardian of the Redeemer" in salvation history. From a beautiful (and short) encyclical Redemptoris Custos (Guardian of the Redeemer) with a special prayer to Saint Joseph. Check it out here !
Pope Benedict XVI is coming to the US!. "With great joy we anticipate the first apostolic visit of his Holiness, Pope Benedict XVI, to the United States of America, April 15-20, 2008. We pledge our prayers in preparation for this historic journey, that hearts may be opened to God's love and fidelity by our Holy Father's pilgrimage." See the new blog launched just for the Pope's visit by the USCCB here
If you have already checked this blog de la Bergerie then you know how much I love conversion stories. Read this most poignant and beautiful one, a Jewish convert to Catholicism: Sister Mary Samuele (born Sonia Katzmann) a Holy Spirit Adoration Sister here on the site: "Salvation is from the Jews" which is about, and celebrates, the relationship between Judaism and the Catholic Church and the conversion of the Jews, by Roy Schoeman.
Catholics Come Home Epic . This ad emphasizes the consistent and universal presence of the Catholic Church that opens its doors to all races, ages, cultures and socio-economic levels. Video for this ad includes scenes of the sacraments being received around the world. A must see. It's called "epic" and it was put together by the Catholic Come Home network whose apostolate is to: "create effective and compassionate media messages and broadcast them nationally and internationally, in order to inspire, educate and evangelize inactive Catholics and others, and invite them to live a deeper faith in Jesus Christ, in accord with the magesterium of the Roman Catholic Church".
Check the terrific ad "Epic" here
The intricacy and
the complexity
of the smallest
of your creatures,
Lord,
is a constant feast
for the attentive
and appreciative eye
(beautiful sea nettles
floating in the
Monterey Bay Aquarium).

Forgiving is a form of giving. Mercy does not oppose justice, but fills it out.
Our love does not cause a thing's goodness, rather the thing's goodness, real or imagined, evokes our love, and enlists our help in preserving and furthering that goodness. But God's love evokes and creates the goodness in things. The lover in loving the good of the beloved and planning and working for it as thought the beloved was himself, is transported out of himself into the beloved; and we must dare to say with pseudo-Denys that in the abundance of his loving kindness and providence for everything that exists, God too is ecstatic with love.
Saint Thomas
Fulton Sheen: Seven Words of Jesus and Mary - a meditation for Lent. Here on the cross and in its shadow were the two most innocent persons of all history: Jesus was absolutely sinless because he is the Son of God; Mary was immaculate because she was preserved free from original sin, in virtue of the merits of her Divine Son. It was their innocence which made their sufferings so keen.

People living in dirt hardly ever realize how dirty dirt is. Those who live in sin hardly understand the horror of sin. The one peculiar and terrifying thing about sin is that the more experience you have with it, the less you know about it. You become so identified with it that you know neither the depths to which you have sunk nor the heights from which you have fallen.

You never know you were asleep until you wake up; and you never know the horror of sin until you get out of sin. Hence, only the sinless really know what sin is. And since here on the cross and beneath it, there is innocence at its highest, it follows that there was also the greatest sorrow. Since there was no sin, there was the greatest understanding of its evil. It was their innocence, or their ignorance of evil, which made the agonies of Calvary. To Jesus who forgave those who "know not", to Mary who won God because she could say "I know not", pray that you may know not evil and thus be good.

Archbishop Fulton Sheen: the Seven Words of Jesus and Mary, lessons on Cana and Calvary.
Our Lord said: "Father, forgive them, for they know not what they do" Luke 23:34.
The Blessed Virgin Mary: "How shall this be done, because I know not man?" Luke 1:34.
A very interesting (and unusual) pairing of these words: "Know Not" or "the Value of Ignorance".
An awareness of God, though neither clear nor specific, exists in practically everyone. Some people think this is because it is self evident that God exists, others, think that natural use of reason leads men straight to some sort of knowledge of God, for when men observe the sure and ordered course that things pursue by nature, most people see that rule cannot exist without a ruler…

Saint Thomas Aquinas

Summa Contra Gentes quoted in "Summa Theologiae A Concise Translation" Edited by Timothy McDermott
The Power of Holy Water. Doug Berry of Radix speaks of the power of Holy Water. An amazing testimony to the power of holy water. Don't be afraid to make it a practice of Lent. This is a terrific short video on Catholic Tube here. Check it out!
My own Lenten meditation here
A Papal Masterstroke: by Christopher A. Ferrara, REMNANT columnist. The Pope's Good Friday Prayer Reinforces Infallible Church Teaching… and the change is another positive development in this papacy, although I would never have thought so until I actually read the text of the new prayer . Read here .
Asking for a Moratorium on Abortion and a Moratorium on Death Penalty. Sr Nirmala Joshi says YES to the moratorium on abortion, article by Nirmala Carvalho. Kolkata (AsiaNews) – No to the death penalty and above all to abortion "the greatest destroyer of peace", is the response of Superior General of the Missionaries of Charity, Sr. Nirmala Joshi. Read more on this most compassionate answer from Mother Teresa "we have sent words to all the clinics, to the hospitals, police stations — please don't destroy the child, we will take the child, tell them come, we will take care of you, we will take the child from you, and we will get a home for the child". Read it here on Asia News.
Doubts about the articles of faith
arise not from any uncertainty in their subject matter
but from our feebleness in understanding. Thomas Aquinas
Who Can Be Saved? For a very thorough treatment of the "salvation outside the Church" issue see this article by Avery Cardinal Dulles. The apostles and their associates are convinced that in Jesus they have encountered the Lord of Life and that he has brought them into the way that leads to everlasting blessedness. By personal faith in him and by baptism in his name, Christians have passed from darkness to light, from error to truth, and from sin to holiness. Read more in First Things (Feb. 2008)
The very same question has been covered extensively by Fr. William Most: IS THERE SALVATION OUTSIDE THE CHURCH? here where he speaks of the restrictive texts and the other more broad texts of the Fathers of the Church and the Magisterium and what it really means for us, for all... (I happen to love the way Father Most articulates the faith and how he opens up Scriptures).
An evening with Mother Lillie
Last night, Mother Lillie spoke about counting our blessings and thanking God, this most wondrous God who created us and love us, who put us here for a very specific reason and do we know that reason? Or do we let ourselves be distracted from our true vocation and spend so much time grumbling and complaining… She spoke to great length about the children of Mount Tabor, of the love and healing that they receive from the Sisters and the joy and love that they give in return and of the true healing that can only be accomplished by the love of Jesus, this most deep and complete healing that will overcome any abuse or brokenness.
See my notes here on Mother Lillie and The Trinitarians of Mary
A week ago, the West Coast Walk For Life 2008 happened along the Embarcadero and through the Wharf and it was such a wonderful event! The sun was shining, the crowd of marchers was larger than ever (25,000!) and it was a terrific testimony to the goodness of life and family, to the joyful support and strength that happens when so many different people team up for the common good.
Because the common good of society is definitively resting on our ability to desire and welcome children and to foster a positive climate for putting families first. And that is what it is really about. About having a vision of life that goes farther than our own belly button. And to think that there were so many young people marching, so many beautiful young women, it brings a smile to my face just to remember them. See my notes and my pictures here
The Pope had prepared a speech and a group of agitated Church-haters forbid him to speak.
The speech was then posted on line and thousands and thousands read it right away!
In his speech, he started by asking the very pertinent questions of "Who is the Pope and what is his responsibility? And what is the university's place and mission in today's society"? And he went on to lay out the building blocks of his answer, one at a time, from the historical foundation of La Sapienza by Pope Boniface VIII, to the search for knowledge in the contemporary secular university. With references to Aristotle, Thomas Aquinas, John Ralls and Jürgen Habermas and more, Pope Benedict's expose is fascinating and is all about the faith offered freely, the freedom brought by the truth and the progress made possible by reason!
And to think that they could not wait to shut him down…. Well, succeed they did not and his voice on his duty to keep the sensitivity to truth alive was clearly heard worldwide. In the process, we witnessed a very interesting exercise on the political limits of the freedom of expression understood by some and the immense facility of modern technological ways. Thus it is ironic that the (very) narrow understanding of science used by some to reject a man of the Church was in the end defeated by science itself. See here
Read his speech in full on Zenit here .
The truth makes us good and goodness is true.This is the optimism that lives in Christian faith, because to it has been conceded the vision of the Logos, of creative Reason that, in the incarnation of God, has revealed himself as the Good, as Goodness Itself. (BXVI La Sapienza)
The Bishop of Assisi once said to Francis, "I think your life is too hard, too rough. You don't possess anything in this world." And Francis replied, "If we had possessions, we would need weapons to defend them. They are frequently a source of quarrels and lawsuits. Possessions usually prove to be an obstacle in one's search for God. That is why we do not desire temporal goods."
"Knowledge puffs up, but love builds up" 1 Cor 8:1

Where the Church is, there is the Holy Spirit and the fullness of grace - Irenaeus. "I believe and I confess that for the Church, for the world, for mankind there is no more important, more urgent question than what is accomplished in the eucharist. In reality, this question is most natural to faith, which lives by the thirst for entry into the wisdom of truth, by the thirst for the logical, reasonable, service of God that manifests and is rooted in the divine wisdom. It is truly the question of the ultimate meaning and purpose of all that is real, of the sacramental ascent to where "God will be all in all" and thus it is the question that, through faith, was constantly radiating as a mysterious burning in the hearts of the disciples on the road to Emmaus". THE EUCHARIST by Alexander Schmemann.
On the crisis of our time: "Essentially, this crisis consists in a lack of connection and cohesion between what is accomplished in the eucharist and how it is perceived, understood and lived. To a certain degree this crisis has always existed in the Church. The life of the Church, or rather the people in the Church, has never been perfect, ideal".
Man and Woman God Made Them. A new edition of Jean Vanier's heartfelt reflection on long-lasting friendship with the mentally disabled is timely. "The dignity of a human being and right relations between the sexes are under relentless and increasing assault in our secular society. In an age where everyone is entitled to a sexual relationship and where disabled people, when not aborted before birth, are often vulnerable to the well-meaning abuse of those who care for them, Vanier's is a prophetic voice. Seen from this perspective, society has an elementary choice: to walk alongside those who are dispossessed of brains and beauty -- or to walk over them." Read more here on mercatornet.com.
Religion and Politics. In a reasoned and balanced statement, Archbishop George H. Niederauer attempts to answer the burning question of "Religion and Politics in 2008".
Q: Don't critics of the Catholic Church increasingly condemn it for interfering inappropriately in public life and trying to impose its doctrine on the entire community?
A: Such criticism is on the increase. Cardinal Cormac Murphy O'Connor of Westminster, England, is on target when he speaks of a "new secularist intolerance of religion". The cardinal continues: "So when Christians stand by their beliefs they are intolerant dogmatists. When they sin, they are hypocrites. When they take the side of the poor they are softheaded liberals. When they seek to defend the family they are right-wing reactionaries." In this country we can all name newspapers that applaud bishops who oppose the death penalty as courageous moral leaders, and condemn as intrusive dogmatists those same spokesmen when they oppose physician-assisted suicide. … Conscience always requires serious attempts to make sound moral judgments based on the truths of our faith. Catholics have a serious and lifelong obligation to form their consciences in accord with human reason and the teaching of the Church."" Read more here .
I was struck by these words that a famous author put in the mouth of one of his main character, talking to her brother: "I ask you only one thing, I beg you" she said touching his arm and staring at him through her tears with her luminous eyes. "I understand you" (and she lowered her gaze). "Don't think that suffering comes from men. Men are His instruments". - Her eyes now fixed with confidence on a point above his head, as we stare at the place where is located a portrait. - "It is Him who sends us suffering and not men. Men are His instruments, they are not guilty. If anyone appears guilty toward you, forget and forgive. We do not have the right to chastise. Then you will understand the happiness of pardon."
I wondered if "chastise" was the correct translation. Or was it "punish" in the original Russian? I guess I should look it up and possibly figure it out myself since I took Russian in high school. But so little of it is left now but a general sense of admiration for the great Russian classics. And that is what got me to pick up "War and Peace" and read it again. And if I love the passage above so very much it is because "forgiveness and love" represents the core of being a Christian for me, it is exactly in the exercise of these two action verbs (to forgive and to love) that we can practice our faith and strengthen our souls. And opportunities to exercise our faith will come up daily and tested we will be! Whether it is in the trivial routine stuff of our lives or in its big turning points.
"I was in prison and you visited me" Last night I was writing to a friend of mine who is incarcerated. It's a very strange thing where God places us… Read more here on luminousmiseries blog with a picture of Pope John XXIII, on Christmas Day, 1958, visiting the Roman prison.
About becoming "hope" for others:
No one lives alone. No one sins alone. No one is saved alone. The lives of others continually spill over into mine: in what I think, say, do and achieve. And equally, my life spills over into that of others: for better and for worse. (Spe Salvi §48).


Patience in Suffering
Be patient, therefore, brethren, until the coming of the Lord. Behold, the farmer waits for the precious fruit of the earth, being patient over it until it receives the early and the late rain. 8 You also be patient. Establish your hearts, for the coming of the Lord is at hand. 9 Do not grumble, brethren, against one another, that you may not be judged; behold, the Judge is standing at the doors. 10 As an example of suffering and patience, brethren, take the prophets who spoke in the name of the Lord. 11 Behold, we call those happy who were steadfast. You have heard of the steadfastness of Job, and you have seen the purpose of the Lord, how the Lord is compassionate and merciful.
(LETTER OF JAMES)

NJ is one step closer to abolishing the death penalty. The lay Catholic Community of Sant'Egidio asked the city of Rome to light up the Colosseum when New Jersey's governor signs into law a bill abolishing the death penalty in that state. "This historic vote in New Jersey is the clearest signal yet that the American public is moving away from capital punishment". Read more on Zenit here .

Years ago, I used to think that the death penalty was OK in some cases, for instance, for the worst crimes of all, the ones making us cringe and draw back in horror. In those cases, I used to think that the State can kill the criminal in our name. But as I came back to the Church, as I started listening to the inner voice of faith in Christ, reassessing every facet of my life and readjusting every angle of my worldview, as I read scripture and the CCC and JPII, as I started praying (especially to Saint Paul), I slowly change my mind on this subject. Yes, we have a duty to put criminals away but do we have a duty to end their life? Do I believe that a conversion can happen in jail? Do I believe that even someone who has committed a heinous act can actually change and turn his life around one day? There is nothing more important than using our time on this planet to turn to God and/or to help our neighbor turn to God. As the Marists say: "I do not wish to put a stumbling block on my brother's path" and, to me, a lethal injection is too big of a stumbling block... I now want to promote respect for all human life, from the very beginning to the very end, for the strong and for the weak, for the able and the disabled, whether they are worthy of my respect or not. But beside this Christ-bound reason, there are many reasons that even non-believers should consider: the possibility of executing the wrong person, the fact that the poor, the handicapped and minorities get the death penalty more often than any other group, the fact that it is not working as a deterrent, the legal challenges to lethal injection, the possibility that it promotes a cycle of revenge and violence… See more here .

There is beauty in nature, and that beauty is often obvious to every one of us, such as the gorgeous and golden rays of the sunset, the mysterious and surging waves of the ocean or the breath-taking view from the top of the mountain. For one moment, we look and we admire, we take it in and we stand still, awe-struck. But the artist among us will be able to catch even more subtle changes in nature and bring us their simple and sober beauty, elegant and fragile, such as a drop of rain on a petal or the luminous outline of an autumn leaf against the setting sun. Once in a while, an especially great artist will offer us the opportunity to look at things in a completely new way and even affect a change in ourselves in the process and we walk away from the experience transformed and enriched. That's what the saints are! They can see better than most of us the grace of God in his creation and in his creatures and because of their radical love for God, they help us see the invisible filaments of grace filling the world. For one moment, through the saints, we see love in action, we feel the joy and peace that comes with it and we are swept along in that mysterious and beautiful wave of surrender, awe-struck. Well, at least that is how I see it. So I walk around with my camera and I take pictures. It's not that I am a great artist because I am pretty much your average middle-of-the-pack photographer but once in a while I get a good shot. And when I do, I smile and I am grateful. For that matter, I am often thankful for even the poor and fuzzy and fumbled shots, because I can, once in a while, still see the filaments through them too…
See my own pictures of the 4 Seasons of 2007:
Winter and Spring in the Alps here
Summer and Autumn in California here


xxx xxxx

The Horror of Organs Harvesting. "L'Osservatore Romano" two days ago reopened the discussion on the criteria for establishing the death of a human person. 40 years ago, on August 5, 1968, the "Journal of the American Medical Association" published a document – referred to as the "Harvard report" – that established the total cessation of brain activity, instead of the stopping of the heart, as the moment of death. All of the countries of the world rapidly adopted this standard. .... But years later, when from January 3-4, 2005, the Pontifical Academy of Sciences again met to discuss the question of the "signs of death," the positions had been reversed. The experts present – philosophers, jurists, neurologists from various countries – found themselves in agreement in maintaining that brain death is not the death of a human being, and that the criterion of brain death, not being scientifically credible, should be abandoned. Read more here on Chiesa.
O Lord, have mercy on the Christians in India,
Hold back the hands ready to hurt them,
Mute the mouths inciting the rampage,
Appease the minds driving the fanaticism!

Only You can convert their hearts.

Have mercy on our brothers and sisters in the faith,
Ease and end their sufferings.
We beg you to help them, O Lord.

Sr Nirmala Joshi's appeal to end the violence against Christians in India. For the occasion of the feast of Blessed Teresa of Calcutta, on September 5, the superior of the Missionaries of Charity launches an appeal to all Indians to break the chain of violence taking place in Orissa. So far at least 20 have been killed, hundreds wounded, 45 churches have been burned, social centers, hostels, orphanages, and hospitals have been sacked and destroyed, and hundreds of homes have been burned. Tens of thousands of people who fled from the violence are still living in the forests or in shelters set up by the local government. Read more on Asia News: here
The political horizon is forever shifting as candidates - and presidents - come and go. Although they spend a lot of time talking about a wide variety of issues, they are usually showing true strength, determination and creativity in a more narrow range of specific issues and they are not always comfortable handling the other kinds. Two general tendencies have developed, one centered on life and family issues and always coming back to this crucial base as the first organization of a strong society, and the other tendency forever speeding along the routes of social justice and peace and claiming that it is in their improvement that lies the hope of a better society. The way I see it, they are both holding a piece of the truth. See my comments on "Where the Ethics of Life and Family embrace the Ethics of Peace and Social Justice and vice-versa" here .
After this the Lord brought to my mind my longing for him and I saw that nothing hindered me but my sin, and that is true in general for us all. And I wondered why, through the great wisdom of God, sin was not prevented for then all would have been well. Jesus answered: "Sin is necessary, but all will be well, and every kind of thing will be well." I contemplated this, darkly and mournfully, saying with very great fear: "How could all things be well, when through sin, great harm has come to your creatures?" Here I wished, so far as I dared, for some plainer explanation through which I might be at ease about this matter. And to this our Lord meekly and with a most loving manner showed me that Adams' sin was the greatest harm ever done or ever to be be done until the end of the world, and He said, "Since I have set right the greatest of harms, it is my will that you should know that I shall set right everything which is less." The Lord answered all the questions and doubts that I could raise saying most comfortingly, "I may make all things well, I can make all things well, I shall make all things well, and I will make all things well, and you will see that every kind of thing will be well." It seemed to me that it was impossible that every kind of thing should be well, and the Lord answered me, "What is impossible to you is not impossible to me. I shall preserve my Word in everything, and I shall make everything well."
"Showings" by Julian of Norwich
St. Clare's Retreat: The interior life of the soul. The listening soul needs silence in order to hear the sweet whisper of the Holy Spirit. Contrition and humility open up a space where our spirit, the higher part of our soul, can truly listen and pay attention. The spirit, the heart, the center, the seat of the soul, seeks God. Our free will is always there, is always ours to exercise. In contemplative prayer, the ascending to God is done by staying still. Remember, there is no physical illness, no illness of the mind, that can stop the spirit ascending to God, even if the physical or mental symptoms do not stop… Fr. Vito, St Clare's contemplative retreat.
See the very beautiful - and useful! - Litany of Humility here
A most appropriate prayer in these highly charged political moments: it is specifically directed toward our political leaders, the current ones and the ones who are getting ready to replace them.
Prayer for Those Who Govern Us: Lord God, knowing that it is Your will that human society may have some people placed in authority to guarantee and promote the common good, I pray for the people placed in our government at all levels, from the local government to the national. May they have a clear vision of their duties and of the common good, together with the firm will to promote this good. Give us competent public officials who can effectively carry out programs that benefit the people. I pray for honesty in our public officials. May they all resist the temptation to enrich themselves in dishonest ways. May their hands be clean in the administration of public funds. Lord our God, give to our rulers the joy of knowing that they have the support and collaboration of the people. May they and all the citizens grow in love, peace, development in its many dimensions and harmony in society. Amen.
From: "Heartfelt Prayers for Everyday Life" from Francis Cardinal Arinze.
The Redemption of the Child. Outside the light of Christianity, the weak are destined to be neglected, if not despised and trampled upon. This explains the lot not only of woman but also of the child. In the pagan family, just as the husband had absolute power over his wife, so had the father absolute power over his children, he could punish them at will, abuse them, sell them as slaves or even put them to death. The famous apologist Tertullian, in the 2nd century, wrote against the persecutors of Christians as follows: "amongst so many men who thirst for the blood of Christians, how many are there that have not put to death one or more of their children, that have not caused them to die of cold or of hunger or exposed them as prey to dogs?" Jesus has also lifted up this frailest of beings, the child, and he has done so in may ways: first of all, by becoming a child himself, obedient to Joseph and Mary: "He was subject to them" (Lk 2:51). In the Christian family, the children are not considered heavy burdens, but sweet pledges of love (Pope Pius XII in Sertum Laetitiae). Jesus showed his predilection for children, he caressed them, he blessed them, praised them, nay, more he identified himself with them by saying: "And he that shall receive one such little child in my name, receives me." (Matt 18:5) He also said: "Suffer the little children to come unto me, and forbid them not, for such is the Kingdom of God. Amen I say to you, whosoever shall not receive the kingdom of God as a little child shall not enter it. (Mk 10:13-15). If the dignity of the child is so lofty, his education is the noblest of all arts and a must worthy action. The Divine Redeemer brought so many blessings to family life, and indirectly, to social life as well, since the family is truly the cell of society. Excerpts from Msgr Luigi Civardi: How Christ changed the world (chapter 1).
Cardinal Justin Rigali wrote in "Show us your mercy and love":
When the Holy Father (John Paul II) came to the US on one of his pastoral visits, he stated that he had come in order to tell again "the story of God's love". Our whole life is explained by God's love. Everything we do has value only to the extent that it helps us and others to share in God's love. The story of God's love goes back to the communion of the Most Blessed Trinity, which exists from all eternity. In God, love and life are identical. Only by God's revelation can we know about God's life and God's love.
The love of the Father for the Son and the love of the Son for the Father are so real and so personal that it is another person: the third person of the Most Blessed Trinity, whom we call the Holy Spirit. The Holy Spirit brings to completion the life of God. He is the term of the divine operation in the Trinity. The Holy Spirit personalizes and personifies the love of the Father and the Son. He is the Spirit of the Father and the Son. He is the Spirit of their love.
Jesus taught us all about God's love and then sent the Spirit of love into the church to make it possible for us to hand down this teaching, to explain it and to understand its importance - even if we can never grasp it completely.
There is a very tragic situation unfolding in Georgia - and they need the help of the West! The Pope addressed a crowd of approximately 8,000 people in Bressanone, and evoked "the shared Christian heritage" of the combatants, and union with "the Orthodox brethren" in prayer for peace. "There is cause for great concern", he said, "in the increasingly dramatic news of the tragic events taking place in Georgia. These, beginning from the region of south Ossetia, have already caused many innocent victims, and forced a great number of civilians to leave their homes. It is my earnest hope", he added, "that the military action may cease immediately, and that, partly in the name of a shared Christian heritage, further violent conflict and retaliation may be avoided, which could degenerate into a much more widespread conflict. May the path of negotiation and respectful, constructive dialogue be taken instead, avoiding further devastating suffering for those beloved peoples. I also call upon the international community and the most influential countries in the current situation", he continued, "to make every effort to support and promote initiatives aimed at reaching a peaceful and lasting solution, for the sake of open and respectful coexistence. Together with our Orthodox brethren let us pray intensely for these intentions, which we entrust confidently to the intercession of the Most Holy Virgin Mary, Mother of Jesus and of all Christians". See article on Asia News here .
"American Catholic structural polarization" By George Wesolek When the United States Conference of Catholic Bishops set up a separate Pro - life ministry with its own staff and network right across the hall from its office for Social Development and World Peace ( Justice and Peace ) , it set in motion a chain of developments that has compartmentalized Catholic social teaching and helped to create two Catholic constituencies. Instead of establishing one office of Catholic social teaching which would expound one message - clearly and consistently about the human person from the unborn through the life cycle right until death - the decision makers set up parallel structures, each with its own message. These structures resulted in dysfunction and confusion that continues to this day. Each message has created a constituency around it. These two constituencies often have little in common; have opposite world - views regarding culture and politics and, frankly, dislike each other. George Wesolek makes many pointed observations on the history and development of each group and he ends his commentary by recognizing that, in recent years, many people have been able to get involved in both sides of the issues, as was evident by the same people participating in the "West Coast Walk for Life" and the ".7 Conference on Global Poverty". Read more here .
Father Patrick Byrne, the General Secretary of the Holy Childhood Association, announces the Sixth Annual "Worldwide Children's Eucharistic Holy Hour".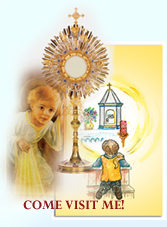 This is also the 100th anniversary of Blessed Francisco, one of the three little shepherds from Fatima.


Join me and Blessed Francisco and the schoolchildren who will be gathered at the Basilica of the National Shrine of the Immaculate Conception in Washington DC on the First Friday, October 3rd, for a lovely procession, with a beautiful statue of Our Lady of Fatima, and we will pray before the Blessed Sacrament and join in the World Mission Rosary. EWTN will broadcast this event to over 40 different nations, spiritually uniting the prayers of our world's children, to pray for peace in our families and in our world. The Holy Father Pope Benedict XVI counts on the prayers of the children, please join in!

For more information, go to here at wwww.childrenoftheeucharist.org
California Commission Finds State Death Penalty to be "Broken" and "Dysfunctional". In 2004, the California State Senate created the California Commission on the Fair Administration of Justice. The Commission, chaired by former Attorney General John Van de Kamp, includes judges, prosecutors, defense lawyers, elected officials, law enforcement officials, and representatives of victims' organizations. The Commission issued its report on California's death penalty on June 30, 2008, after conducting public hearings around the state. Costs: "The additional cost of confining an inmate to death row, as compared to the maximum security prisons where those sentenced to life without possibility of parole ordinarily serve their sentences, is $90,000 per year per inmate. With California's current death row population of 670, that accounts for $63.3 million annually." My reasons for being anti-death penalty are faith-based reasons but I thought this economic angle ($63.3 million a year!) might helped someone else come around to the "life without parole" option. Read more about the report at the "Death Penalty Information Center" here .
Paul's pastoral advice to Titus : Remind them to be submissive to rulers and authorities, to be obedient, to be ready for any honest work, to speak evil of no one, to avoid quarreling, to be gentle, and to show perfect courtesy toward all men. Titus 3:1
I love this verse of Titus 3:1... What an amazing agenda: obedience to authorities, honesty, no quarrelling but courtesy. Dear Saint Paul, pray for us!

Ignatius Catholic Study Bible commentaries: Titus must remind his flock that public life is to be as shaped by the gospel as is private life. A Christian's allegiance to civil government is part of this, as is working for justice and the betterment of society.

Rev. William Most (The Thought of St. Paul): It is striking that Paul calls for obedience to the government at the very time when Nero was near the peak of his insanity. But they are to obey only in what is not wrong, being ready for every good work.

Fr. Raymond Brown (An introduction to the New Testament): In the Pastorals, there is emphasis on sound doctrine (Titus 1:9, 2:1; I Tim 1:10; II Tim 4:3) and knowledge of truth (Titus 1:1; I Tim 2:4; II Tim 2:25; 3:7) as well as being sound in faith (Titus 1:13; 2:2). Clearly a certain content and phraseology had become part of the Christian belief. … thus doctrine becomes part of faith. The pastorals reflect what will become increasingly characteristic of Christianity in the 2nd through the 4th centuries: an ever-sharpening insistence on orthodoxy (correct faith content) combined with orthopraxy (correct behavior).
Avoid stupid controversies! But avoid stupid controversies, genealogies, dissensions, and quarrels over the law, for they are unprofitable and futile. The Letter of Paul to Titus, 3:9.

I sometimes wonder if the daily political brouhaha would fall under the above categories...
For by the grace given to me I bid every one among you not to think of himself more highly than he ought to think, but to think with sober judgment, each according to the measure of faith which God has assigned him. For as in one body we have many members, and all the members do not have the same function, so we, though many, are one body in Christ, and individually members one of another. Having gifts that differ according to the grace given to us, let us use them: if prophecy, in proportion to our faith; if service, in our serving; he who teaches, in his teaching; he who exhorts, in his exhortation; he who contributes, in liberality; he who gives aid, with zeal; he who does acts of mercy, with cheerfulness. Let love be genuine; hate what is evil, hold fast to what is good; love one another with brotherly affection; outdo one another in showing honor. Never lag in zeal, be aglow with the Spirit, serve the Lord. Saint Paul, Roman 12.
The Faith of Mother Teresa First let me say that any reviewer out there who reads this book and claims that she doubted God her whole life or had a "crisis of faith" or any such thing obviously missed the entire point of her writings. The feeling wasn't there after a certain point in her life, and this caused her much suffering because she longed to feel God's love so much, but the amazing part is that her faith remained and grew despite the lack of feeling, and in fact because of it and even through it. She did not spend her life doubting God, she says herself she never doubted God... Read more of Stephanie's review of "Come be my light" here on "La Vie Catholique"
See this funny and quirky video on "Alert to all Christians: Saving Hollywood!" or "Hollywood as a Missionfield" the lost tribe of the 30 miles zone with a global impact... here . I found it on Church of the Masses, Barbara Nicolosi's blog, which is here . Barbara Nicolosi has written numerous movie reviews and articles about Christianity and culture, the craft of writing, and Hollywood as a mission field.
Ingrid Betancourt in an interview with the French Catholic paper La Croix here
on how she was able to overcome hate for the brutal and cruel guards holding her hostage.
I have written an Open Letter to Ingrid Betancourt, whom I admire so much and whose release brought me - and the whole world - so much joy and so much hope, such a wonderful sense that peace is possible! Read it here and see my meditation/slideshow on Mary Most Holy.
Ingrid Bétancourt is free! This is absolutely the best news possible and I can't tell you enough how happy I am. A great rescue operation, 15 people freed in all, Ingrid being the most famous one but 3 Americans were freed too, the whole rescue was "flawless" Ingrid said. Rejoice and thank God! See more details on the site lefigaro.fr here or the French Catholic site ici la-croix.com
One of my pictures is in the "Travel" section of the Los Angeles Times site
In the "Your Scene" picture corner.
It's a shot of San Francisco, taken from Sausalito.
Go check it out and if you like it, vote for my picture as "Best"... here
de janvier a juin 2008 - Le partage de la foi… en français: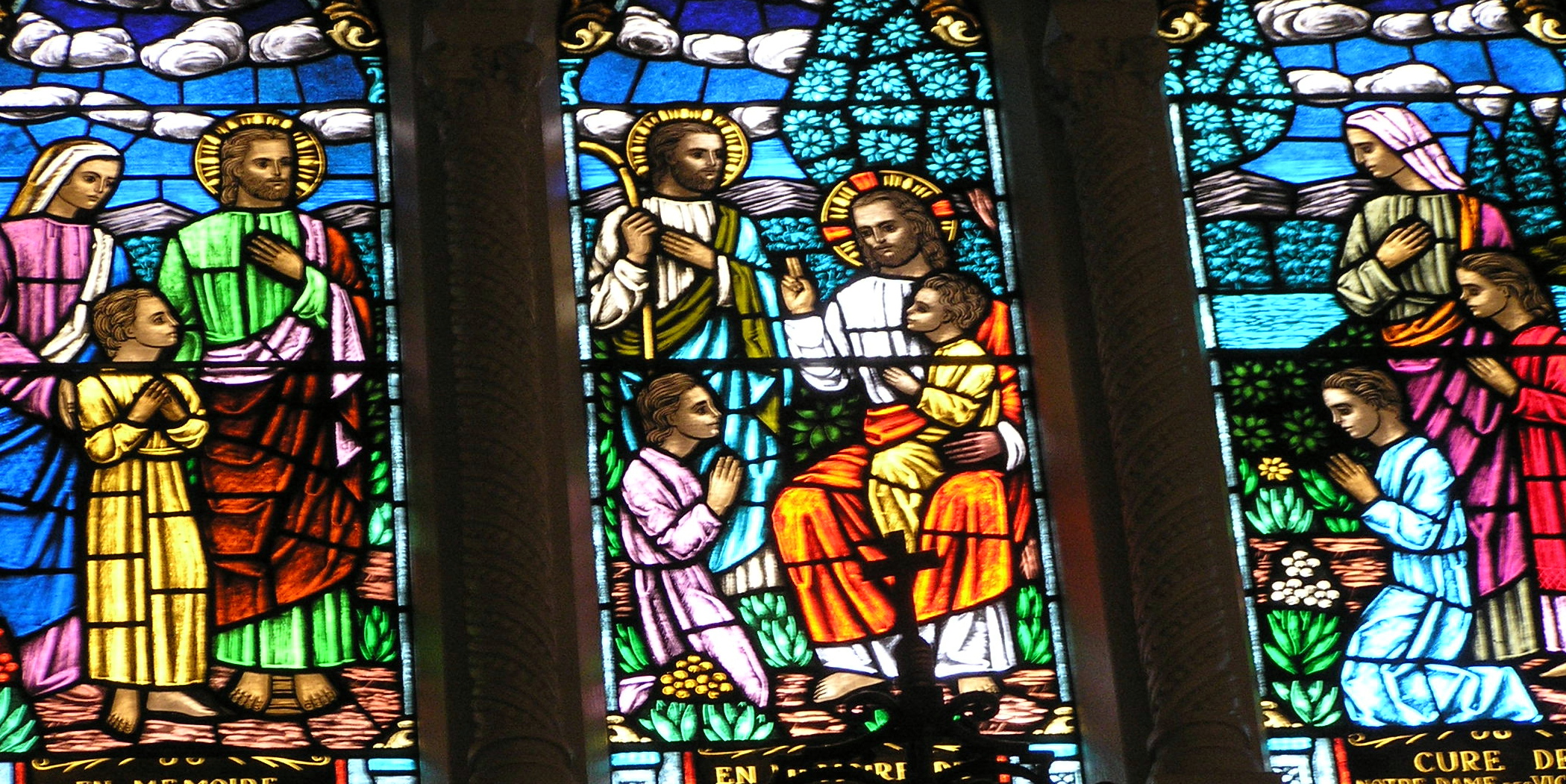 Lettre de saint François Xavier à un Jésuite de ses confrères, écrite de Goa et datée de mars 1549. " Soyez prompt et empressé pour les tâches basses et obscures afin de pouvoir apprendre à être humble et de croître toujours en humilité. Soyez aimable et de bonne humeur avec tous sans exception. Evitez la raideur et la maussaderie car un visage morne empêchera bien de gens de s'approcher de vous et de profiter de vos conseils." Lire la suite (et à mediter!) ici sur le site missel.free.fr.
A l'école des "Exercices spirituels" de Saint Ignace: "c'est au père de son âme, comme il l'appelait, à Ignace, qu'après Dieu François dans ses lettres s'en reconnaissait redevable, Ignace qui, dans la retraite spirituelle des Exercices, l'avait imbu à fond de la connaissance et de l'amour du Christ."
Quel drôle de jeu de cache-cache quand la Torche Olympique est passée dans ma ville ! J'ai pris des photos et j'ai voulu soutenir ceux qui souhaite un Tibet Libre. Si je blâme le régime communiste chinois pour avoir bafoué les droits de l'homme et pour tourmenter les croyants, j'ai aussi beaucoup de respect pour le peuple chinois et leurs aspirations et je prie pour que tout ce brouhaha autour de la Torche et tout ce charivari avant les Jeux soient transformer, par la grâce de Dieu, en un moment bénis, pour le Tibet, pour la Chine, pour nous tous, a l'est comme a l'ouest. Que l'esperance et la paix et l'amour du prochain soient les vrais gagnants! Voir mes photos et mes commentaires (en anglais) ici .
On est moins vulnerable
quand on se soucie de la vulnerabilité des autres.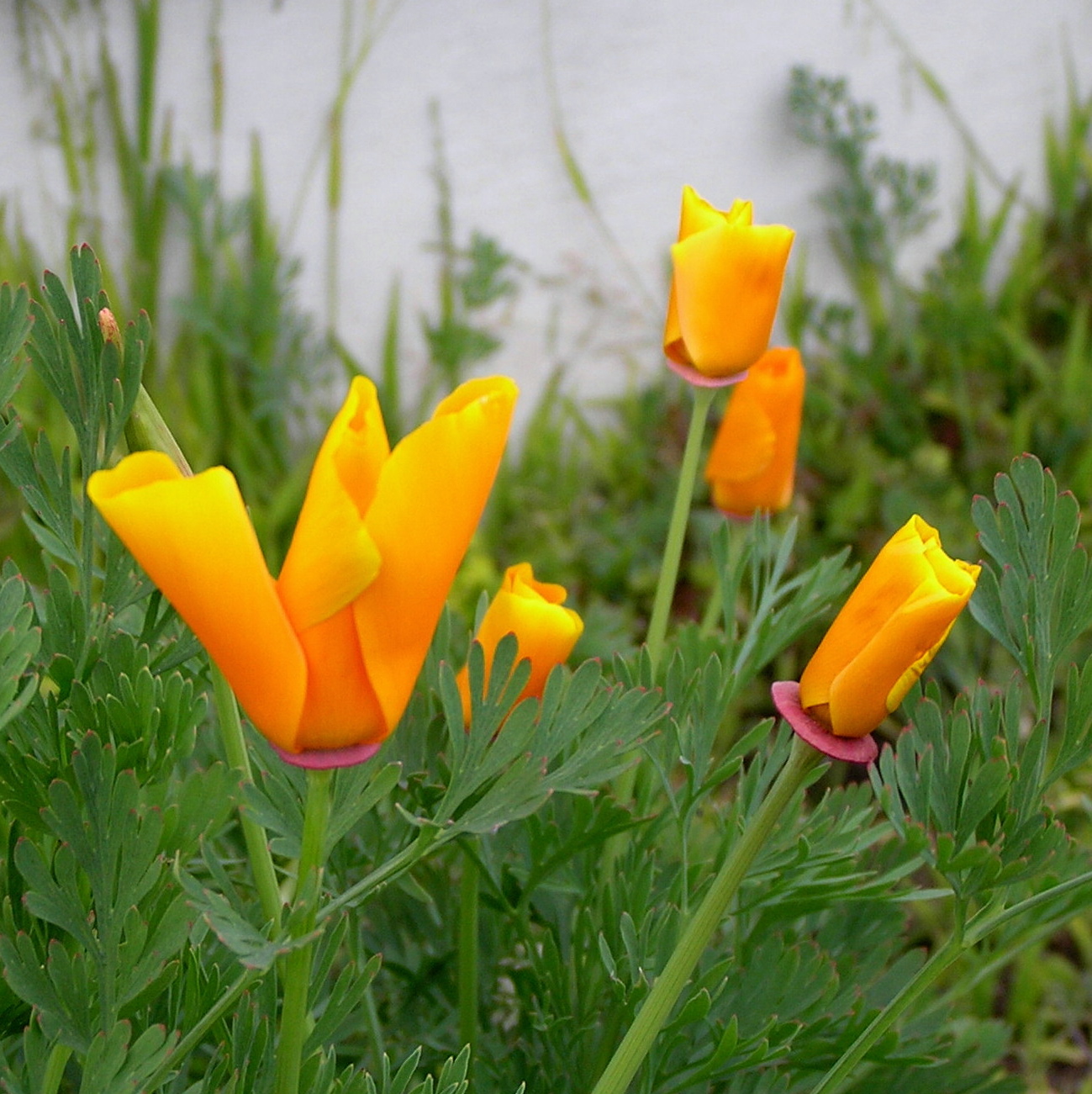 "Il faut savoir douter où il faut,
se soumettre où il faut,
croire où il faut".
Blaise Pascal.
J'ai toujours beaucoup aimé Pascal!
Et voici un site avec plein de citations de lui.
"Les hommes, n'ayant pu guérir la mort,
la misère, l'ignorance,
se sont avisés pour se rendre heureux
de n'y point penser".
Vu sur le site: Mots d'Auteurs ici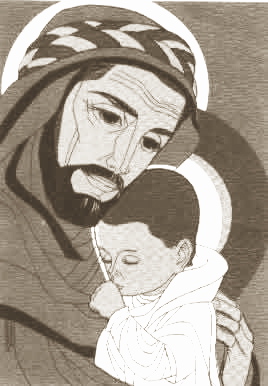 Saint Joseph. Saint Joseph fut un homme juste, de foi et de douceur, de force calme et de confiance. Père nourricier de Jésus, il montra une disponibilité parfait pour entrer dans les vues de Dieu. Il fut cette image terrestre a laquelle Jésus put toujours se référer pour nous révéler avec tant de vérité humaine le cœur du Père qui est aux cieux.
Nous vous demandons, Seigneur, l'aide de Saint Joseph, l'Epoux de votre très sainte Mère, pour que son intercession nous obtienne tout ce que nous sommes incapables de mériter par nous-mêmes.
Le mois de Saint Joseph: (sur le site Missel) ici
Extraits de l'homélie de Jean-Paul II sur le Guardien du Redempteur: ici
Globalisation : des clés pour comprendre la prochaine encyclique sociale qui devrait paraître après Pâques, et porter largement sur les problèmes soulevés par la mondialisation. La compréhension de la mondialisation est notamment difficile parce que nous nous trouvons dans un processus encore en développement, et dont l'issue n'est pas claire. Ce qui est certain, c'est que le problème le plus grave vient des carences de gouvernement de nos dirigeants par manque de vision éthique. C'est précisément dans cette perspective éthique que l'Église offre sa contribution à la société. Jean-Paul II a fait remarquer que la mondialisation en soi n'est ni bonne ni mauvaise, mais que son impact dépendra de nos décisions. Par conséquent, gouverner la mondialisation appelle à la sagesse. Lire la suite ici sur le site www.libertepolitique.com
Les principaux moyens du combat spirituel:
- la prière,
- les sacrements,
- les œuvres de charité,
- la contemplation,
- la voie monastique.
Cet amour de soi se pervertit lorsque, hypertrophié, il se retourne vers soi comme vers le seul bien et évacue tout autre amour : Dieu et les autres. C'est l'égoïsme. Le combat spirituel va nous demander de renoncer à ce " moi " idolâtré pour rechercher le vrai Dieu. Tout l'Evangile nous invite à crucifier, à la suite de Jésus, cette fausse relation hypertrophiée, afin de retrouver la sagesse d'aimer. Il s'agit de " se perdre pour se gagner ", de se dépasser pour aimer , de renoncer à soi pour aller à l'autre.
Par le Père Bernard Ducruet. "Petits Traités Spirituels".
Analyse critique de la démocratie libérale. "La démocratie est devenue le système politique normatif de la société moderne (…) Pourtant la démocratie n'est pas la panacée de tous les maux de notre civilisation. Elle peut générer des injustices et des dérives allant jusqu'au totalitarisme idéologique"…" Le terme «démocratie» cependant contient sa propre définition : le pouvoir du peuple. Il trouva une réalisation achevée dans la démocratie athénienne où le pouvoir appartenait directement au peuple. " Lire l'article ici sur le site: Europae Gentes.

Je me propose d'envisager Tristan non point comme œuvre littéraire, mais comme type des relations de l'homme et de la femme dans un groupe historique donné: l'élite sociale, la société courtoise et pénétrée de chevalerie du douzième et treizième siècles. Ce groupe est a vrai dire dissous depuis longtemps. Pourtant ses lois sont encore les nôtres d'une manier secréte et diffuse. Profanées et reniées par nos codes officies, elles sont devenues d'autant plus contraignantes qu'elles n'ont plus de pouvoir que sur nos rêves. Tristan et Iseut ne s'aiment pas, ils l'ont dit et tout le confirme. Ce qu'ils aiment, c'est l'amour, c'est le fait même d'aimer. Et ils agissent comme s'ils avaient compris que tout ce qui s'oppose a l'amour le garantit et le consacre dans leur cœur, pour l'exalter a l'infini dans l'obstacle absolu, qui est la mort.

(Tristan) s'élance vers l'instant suprême ou la totale jouissance est de sombrer….Un tel amour (l'amour-passion) n'est pas sans lien profond avec notre gout de la guerre.

Eros veut l'union, c'est-à-dire la fusion essentielle de l'individu dans le dieu. Que l'homme ne s'attache pas aux créatures, puisqu'elles n'ont aucune excellence, et qu'en tant que particulières, elles ne représentent que des défauts de l'Etre. Agape au contraire ne cherche pas l'union qui s'opérerait au delà de la vie. Le péché n'est pas d'être né, mais d'avoir perdu Dieu en devenant autonome. Or nous ne trouverons pas Dieu par une élévation indéfinie de notre désir. Nous aurons beau sublimer notre Eros, il ne sera jamais que nous-mêmes ! Point d'illusions ni d'optimisme humain dans le christianisme orthodoxe. Mais alors, c'est le désespoir ? Ce serait le désespoir s'il n'y avait pas la Bonne Nouvelle, et cette nouvelle, c'est que Dieu nous cherche. Et il nous trouve lorsque nous percevons sa voix, et que nous répondons en obéissant. Dieu nous cherche et nous a trouvés par l'amour de son Fils abaissé jusqu'à nous. L'Incarnation est le signe historique d'une création renouvelée ou le croyant se trouve intégré par l'acte même de sa foi. Désormais pardonné et sanctifié, c'est-à-dire réconcilié, l'homme reste l'homme (n'est pas divinisé) mais un homme qui ne vit plus pour lui seul. " Tu aimeras le Seigneur ton Dieu, et ton prochain comme toi-même ". C'est ainsi dans l'amour du prochain que le chrétien se réalise et s'aime lui-même en vérité.
Extraits de "L'amour et l'occident" de Denis de Rougemont.
« La fin de l'éducation est que l'enfant en vienne à préférer librement pour toujours le vrai au faux, le bien au mal, le juste à l'injuste, le beau au laid, Dieu à tout. » Voici comment l'abbé Berto concevait le but de l'éducation. Citation trouvée sur le site de la revue Kephas ici.
La rencontre inter-religieuse selon François d'Assise Quelle formidable leçon de méthodologie missionnaire nous donne notre patron Saint François d'Assise dans ce passage extrait du chapitre 16 de la Première Règle. Le champion de la pauvreté nous propose deux façons d'être missionnaires et la première n'est pas celle à laquelle tout le monde s'attend,lire la suite ici sur le site inXL6.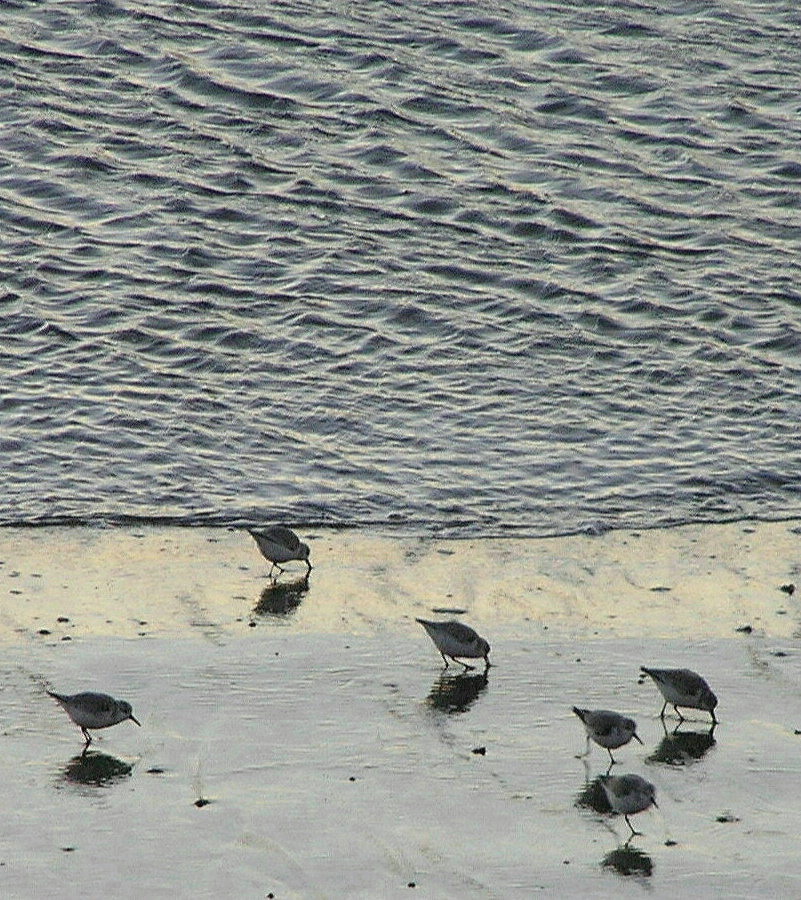 Les doutes sur les articles de foi
surviennent
non pas à cause
d'une certaine incertitude
à leur sujet
mais de la faiblesse
de notre propre compréhension.
Thomas d'Aquin.
Le démon existe-t-il ?
Méditation de l'Evangile du 10 février
par le P. Cantalamessa.
Le démon, le satanisme et autres phénomènes du même genre sont aujourd'hui très actuels et inquiètent fortement notre société. Notre monde technologique et industrialisé est imprégné d'occultisme, de spiritisme et pullule de magiciens, de sorciers, de diseurs d'horoscopes, de vendeurs d'envoûtements, d'amulettes, ainsi que de véritables sectes sataniques. Chassé par la porte, le diable est revenu par la fenêtre. En d'autres termes, chassé par la foi, il est revenu par la superstition. Lire la suite ici sur Zenit.org
MEDITATION: Thomas Merton, Nul n'est une île. Dieu, qui est partout, ne nous quitte jamais. Cependant II semble parfois absent. Et si nous ne Le connaissons pas bien, nous ne comprenons pas qu'Il peut être plus proche de nous lorsqu'Il est absent que lorsqu'Il est présent. Il y a deux sortes d'absences de Dieu. L'une nous condamne, l'autre nous sanctifie…. Seuls ne sont jamais séparés du Seigneur ceux qui ne mettent pas un instant en doute le droit qu'Il a de se séparer d'eux. Lire la suite ici sur Spiritualité 2000, site Dominicain
De la justice de chacun nait la paix pour tous par Jean Paul II. La justice de chacun est fondée sur le respect des droits humains La personne est par nature dotée de droits universels, inviolables, inaliénables. Ceux-ci, cependant, ne se maintiennent pas tout seuls. A ce sujet, mon vénéré prédécesseur, le Pape Jean XXIII, enseignait que la personne « est sujet de droits et de devoirs, découlant les uns, et les autres, ensemble et immédiatement, de sa nature » .L'authentique rempart de la paix s'appuie sur le juste fondement anthropologique de ces droits et de ces devoirs, ainsi que sur leur corrélation intrinsèque. Lire la suite ici sur le site: www.portstnicolas.org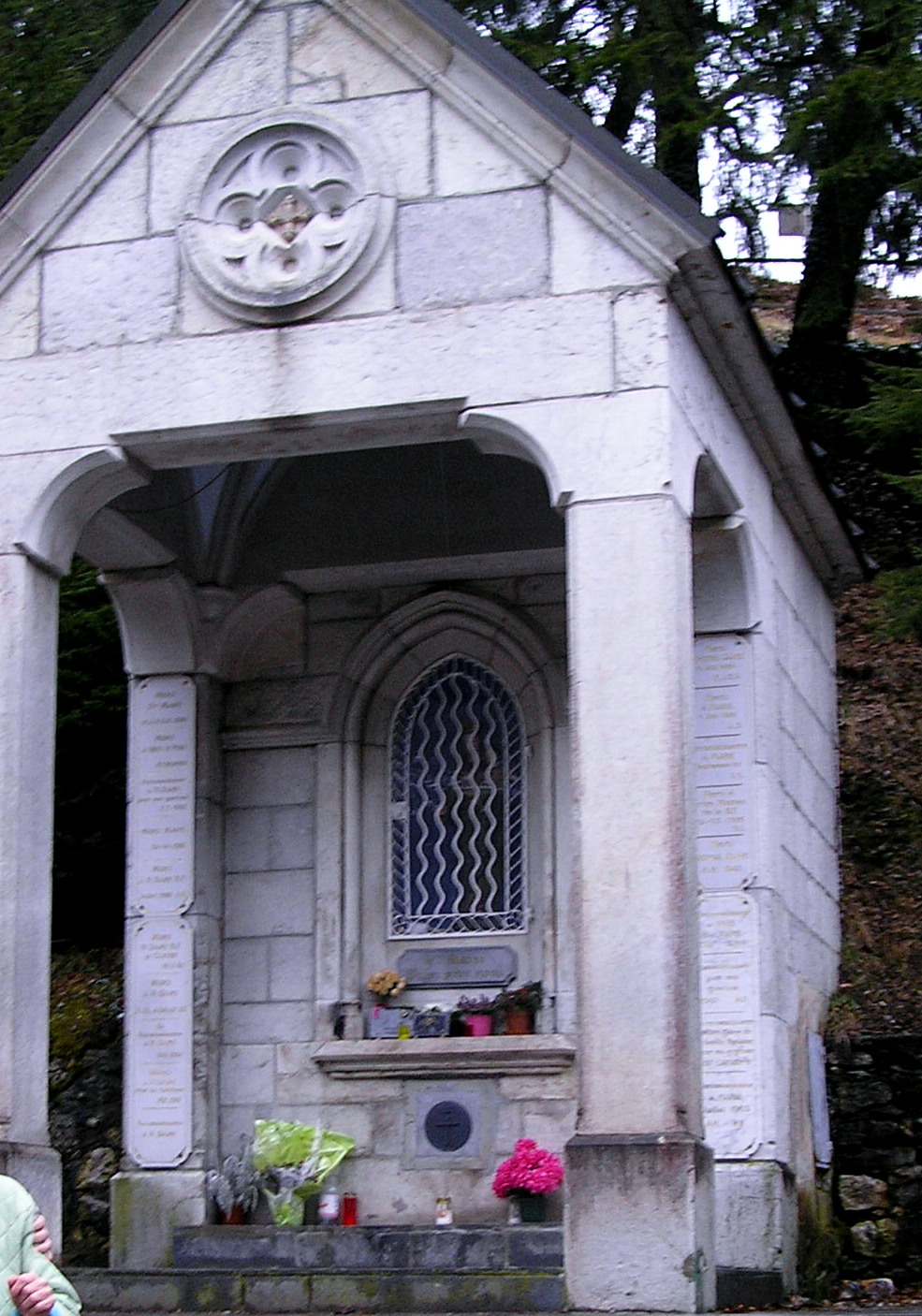 La Bénite Fontaine : aux abords de la Cité Médiévale de la Roche-sur-Foron, il y a une source, "La Bénite Fontaine", près de laquelle se poursuit une très longue tradition de prière. C'est un lieu de paix et de guérison, de recueillement et de ressourcement. Ne manquez pas d'y aller si vous êtes dans la région (en Haute Savoie) ! Les eaux de cette source ont déjà guéri bien des malades; la source est tout en bas, dans le parc, calme et ombragé, pour méditer, et en haut de la colline, il y a une petite boutique de livres et objets de piété et une belle chapelle avec une statue mariale de (presque) 400 ans.
Saint François de Sales lui-même avait encouragé La Bénite Fontaine comme lieux de prières et de pèlerinage.
Messes, Adoration, Heure Sainte et prière pour les malades.
Voyez ma propre page sur La Benite Fontaine ici.
En savoir plus ici sur le site du diocese d'Annecy.
Pascal: Les Pensées. J'ai dit souvent que tout le malheur des hommes vient d'une seule chose, qui est de ne savoir pas demeurer en repos dans une chambre. §136

Mais quand j'ai pensé de plus près et qu'apres avoir trouvé la cause de tous nos malheurs j'ai voulu en découvrir les raisons, j'ai trouvé qu'il y en a une bien effective qui consiste dans le malheur naturel de notre condition faible et mortelle et si misérable que rien ne peut nous consoler lorsque nous y pensons de près.

De la vient que les hommes aiment tant le bruit et le remuement. De la vient que la prison est un supplice si horrible, de la vient que le plaisir de la solitude est une chose incompréhensible. Et c'est enfin le plus grand sujet de félicité de la condition des rois, de ce qu'on essaye sans cesse à les divertir et à leur procurer toutes sortes de plaisir. Le roi est environné de gens qui ne pensent qu'à divertir le roi et à l'empêcher de penser à lui. Car il est malheureux tout roi qu'il est s'il y pense.

Ce n'est point de l'espace que je dois chercher ma dignité mais c'est du règlement de ma pensée. Je n'aurai point d'avantage en possédant des terres. Par l'espace, l'univers me comprend et m'engloutit comme un point : par la pensée, je le comprends. §113

Reconnaître la présence de Dieu . Exercer le corps; Entraîner la respiration; Entraîner l'écoute; Dieu se cache aux endroits les plus improbables; et un poeme sur "Chacun son nombril" (à la manière de Péguy) ici sur le site: Un Moment sacré .
Il y a plus de bonheur a donner qu'a recevoir " Rappelle-toi que si un rien fait souffrir, un rien peut aussi faire plaisir...Lire la suite ici sur le site: "les petits du Seigneur".
"Ne croyez pas ceux qui vous disent que la jeunesse est faite pour s'amuser. La jeunesse n'est pas faite pour le plaisir, elle est faite pour l'héroïsme" (Paul Claudel) Les dangers de la vie chrétienne pour un jeune catholique en 2008 : le compromis ! Lire la suite ici sur Notre Dame des Neiges.
Soutenir les chretiens en Irak. Proposée par Pax Christi France, l'opération oecuménique d'information, de sensibilisation et de soutien aux Chrétiens d'Irak, appelée "Pâques avec les Chrétiens d'Irak", est animée en partenariat avec Justice et Paix, la Fédération Protestante de France, l'Oeuvre d'Orient et Chrétiens de la Méditerranée ici.
L'urgence d'une éducation qui conjugue liberté et discipline . « A la racine de la crise de l'éducation, il y a une crise de confiance dans la vie », explique le pape. « Nous avons tous à coeur le bien des personnes que nous aimons, et en particulier de nos enfants, de nos adolescents, et de nos jeunes. Nous savons en effet que c'est d'eux que dépend l'avenir de notre Ville. Nous ne pouvons donc pas ne pas être attentifs à la formation des nouvelles générations, à leur capacité de s'orienter dans la vie et de discerner le bien et le mal, à leur santé non seulement physique mais aussi à leur santé morale », écrit notamment Benoît XVI . « Eduquer n'est certes jamais facile, reconnaît le pape, et aujourd'hui, cela semble devenir toujours plus difficile (...). On parle d'une grande « urgence dans l'éducation », Lire plus ici sur Zenit.org.
Rencontre avec une clarisse. Comment êtes vous devenue sœur ? Chaque histoire est absolument unique et en même temps, on retrouve pour chacune deux éléments forts : un désir d'absolu que Dieu seul peut combler et un désir de servir les hommes d'une manière particulière, par la prière. Pourquoi est-ce que vous travaillez en silence ? Nous travaillons en silence pour rester à l'écoute de Dieu. Lire le reste de cet interview ici sur www.franciscain.net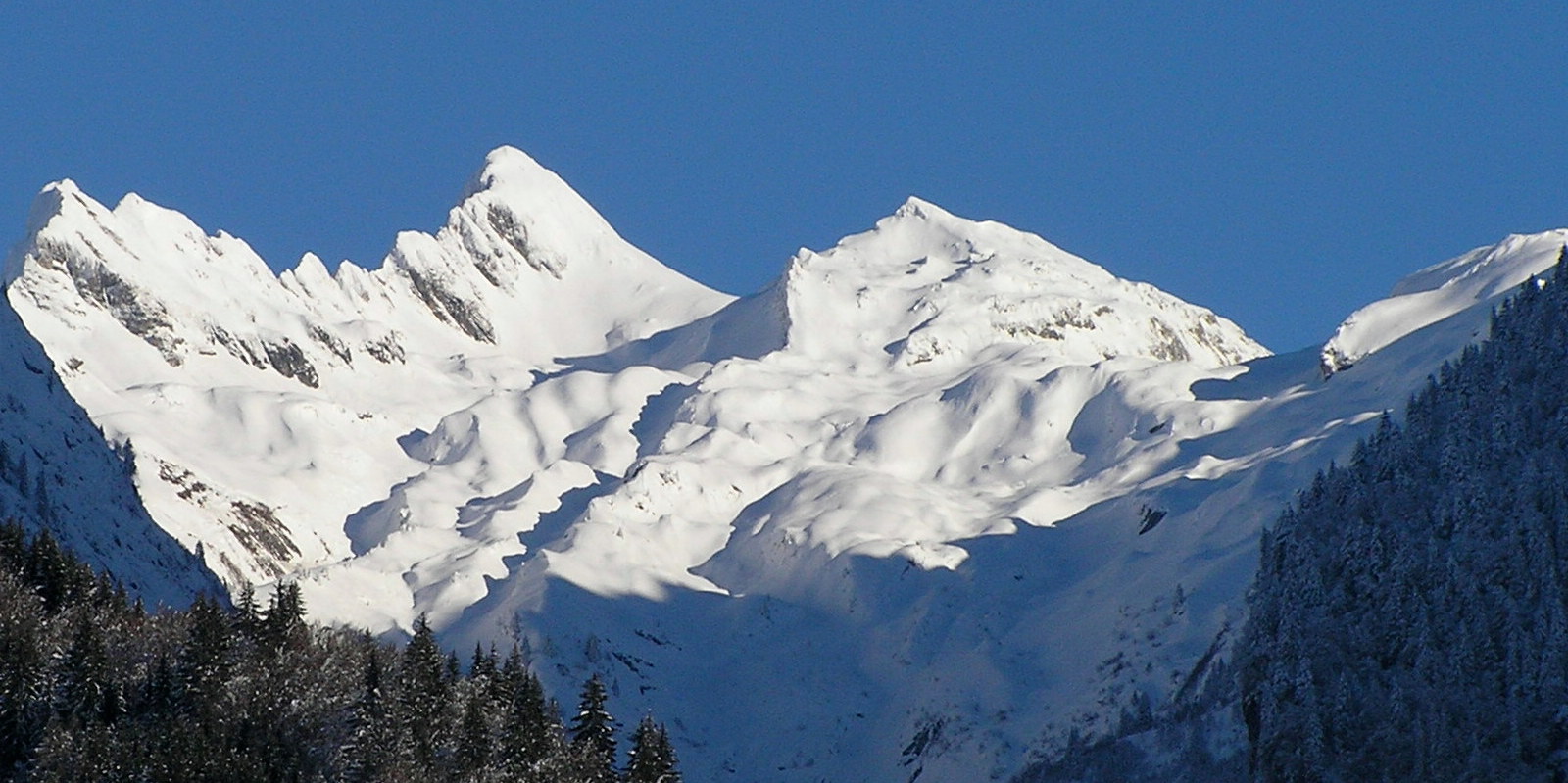 Tracer un chemin de confiance: où foi, confiance et ski se rencontent. Envie de grand air, envie de paysage. Quel beau programme!
Partager le plaisir du ski avec d'autres jeunes croyants.
Lire les détails ici sur le site PASAJ
"L'Église est contre l'idéologie écologiste" La doctrine sociale de l'Église n'a jamais avalis éé ces formes radicales et idéologiques d'écologisme, pour deux raisons. Avant tout, parce que celles-ci subordonnent l'homme à une prétendue centralité de la nature ; dans cette perspective, tout, l'homme compris, doit tourner autour de la nature, considérée comme le centre vers lequel tout doit converger. La seconde raison est que certaines formes radicales d'écologisme risquent de bloquer le développement, et surtout de remettre en cause le droit au développement des pays pauvres. Lire la suite ici
Utiliser ses fautes pour s'affermir dans la persévérance : Les navigateurs ont leur carte marine ou ils marquent soigneusement les récifs qu'ils ont constatés ; a la lumière de nos fautes passées, faisons nous aussi notre carte de navigation spirituelle, ou seront décrites les causes de nos défections antérieures, les courants, les illusions, les défauts de précaution qui ont amené nos égarements, et instruits par notre triste expérience, nous éviterons désormais les écueils signalés par nos naufrages.
Il faut haïr nos défauts mais d'une haine tranquille et calme, non point dépiteuse et troublée. Il faut avoir la patience de les voir et en tirer profit d'un saint mépris de nous même.
Saint François de Sales.
L'ÉGLISE ET L'ÉTAT : UNE SYMPHONIE DIFFICILE par Noël RUFFIEUX. L'idéal byzantin connaissait théoriquement la distinction de l'État et de l'Église, mais concevait entre eux une "symphonie" où l'action de l'empereur franchissait souvent la limite. Dans l'idéal de chrétienté à l'occidentale, c'est le pape qui s'emparait du pouvoir politique et humiliait les princes. Aujourd'hui l'Occident, de manière chaotique, en est arrivé à séparer le pouvoir religieux, les sphères publique et privée, le profane et le sacré, le temporel et un éternel hypothétique. Lire plus ici sur le site du SOP Service Orthodoxe de Presse.
"Le calcul à l'école primaire" par Laurent Lafforgue Professeur permanent à l'IHÉS. Texte rédigé en janvier 2007 avec le concours d'instituteurs praticiens et de professeurs de différentes disciplines ici Il a été écrit en réaction à un "avis" sur le même sujet préparé par une sous-commission de l'Académie des sciences à la demande du ministre de l'Éducation nationale et voté le 9 janvier. Voici le résumé de cet avis ici destiné à la presse avec les commentaires personnels (en rouge) de Laurent Lafforgue et voici l'avis lui-même avec d'autres commentaires personnels. ici
L'Evangile, programme social ? Les Semaines Sociales, une parole de chrétiens laïcs Mais, pour que la parole du pape et des évêques soit relayée, des chrétiens de Lyon et de Lille ont voulu créer une "université sociale" où les principes moraux prenaient corps dans une pensée structurée sur les réalités économiques et sociales. Lire plus ici sur le site Theo4you.org site des jeunes catholiques de la Côte en Suisse.
A pied de Compostelle à Jérusalem. Le blog de Patrice et Marie-France Goulard, partis de Compostelle pour aller à Jérusalem. Patrice et Marie-France Goulard, 68 et 66 ans, ont osé l'aventure pour réaliser leur rêve : rejoindre à pied Jérusalem et assister à la messe de Noël en Terre sainte… en décembre 2007 ! L'équipe de www.pelerin.info a fait le pari de s'associer à cette aventure en ouvrant un « blog » à ces pèlerins. ici
Le temps de l'attente, de la vigilance.
Patience.
"Veillez donc car vous ne savez ni le jour, ni l'heure". Mat 25:13
Bienvenue sur WikiKto, l'encyclopédie catholique libre, accessible et modifiable par tous. Introduction au christianisme; Église; Vie chrétienne; Recherche; Bible; Théologie; Spiritualité; Participation et Communauté et beaucoup plus… Actuellement, 3 557 articles en français sont présents dans l'encyclopédie ici
Prière pour obtenir l'Humilité. Ô Jésus! lorsque vous étiez Voyageur sur la terre vous avez dit: "Apprenez de moi que je suis doux et humble de coeur et vous trouverez le repos de vos âmes." Ô Puissant Roi des Cieux, oui mon âme trouve le repos en vous voyant, revêtu de la forme et de la nature d'esclave, vous abaisser jusqu'à laver les pieds à vos apôtres. Je me souviens alors de ces paroles que vous avez prononcées pour m'apprendre à pratiquer l'humilité : "Je vous ai donné l'exemple afin que vous fassiez vous-mêmes ce que j'ai fait, le disciple n'est pas plus grand que le Maître. Si vous comprenez ceci vous serez heureux en le pratiquant." Sainte Therese 16 juillet 1897 .
Les prêtres blogueurs de plus en plus nombreux Les sites personnels de prêtres ou de séminaristes se multiplient sur la Toile. Un moyen original pour faire entendre la voix de l'Église et leurs voix dans l'Église. Voir l'article de Sophie de Ravinel ici sur le site: www.lefigaro.fr.
La liste des blogs de prêtres Les blogs, un nouveau moyen pour les prêtres d'annoncer l'Evangile ? C'est probablement une des raisons principales qui explique qu'aujourd'hui une trentaine de prêtres et de séminaristes se sont lancés dans cette aventure. Voir la liste ici
Les apparences sont trompeuses. Un ami me disait qu'il avait entendu une réflexion très négative, a l'hôpital, faite par un infirmier qui venait de s'occuper d'un grand handicapé: "Une vie comme ça, ça ne vaut pas la peine de continuer a vivre " et mon ami lui avait alors parlé de Marthe Robin. Il lui avait dit quelle vie extraordinaire elle a vécut, combien d'amour et de joie, d'encouragement et d'espérance Marthe a put apporter a une foule de gens durant sa propre vie (elle a eut plus de 103,000 visiteurs dans sa petite chambre de malade) et que son rayonnement continue a s'étendre aujourd'hui même (voir la carte actuelle des Foyers de Charité dans le monde ici ) et que Marthe a accomplit tout cela du fond de son lit d'handicapé, sans jamais sortir de chez elle. On a bien tort de juger sur les apparences. Toute l'importance de notre vie, notre vraie richesse, tient dans nos relations avec les autres (et avec Dieu), et ca c'est un capital pas toujours facile a cerner, pas toujours évident, surtout a un regard superficiel, mais qui a l'immense avantage de pouvoir être améliorer et agrandit, a l'aube de chaque nouvelle journée, car l'amour et l'amitié peut naitre a chaque instant.
JesusMarie.comTout le site peut être copié sans autorisation - le seul but est la diffusion gratuite des meilleurs livres de l'église catholique romaine : ceux du magistère romain, des docteurs de l'église, des pères de l'église et des grands mystiques catholiques ici sur le site JesusMarie.com.
La peine de mort. Je suis contre la peine de mort et je voudrais pouvoir trouver les mots justes pour convaincre ceux qui hesitent encore (surtout aux US!) mais en attendant, j'ajoute ce lien ici sur "Peine de mort : un dossier publié par le Vatican" ou « Comment l'État ôte la vie ».
Une bonne critique des erreurs New Age de Scott Peck, de l'abandon de la raison qui conduit a "la divinisation de l'inconscient collectif" … "Hélas lorsque la conscience personelle sera dénigrée, toutes les idéologies - y compris les plus totalitaires - auront droit de cité par le seul fait qu'elles existent, puisqu'aucun critère rationnel ne pourra être invoqué pour opérer un discernement." Lire plus ici du Père Joseph-Marie Verlinde.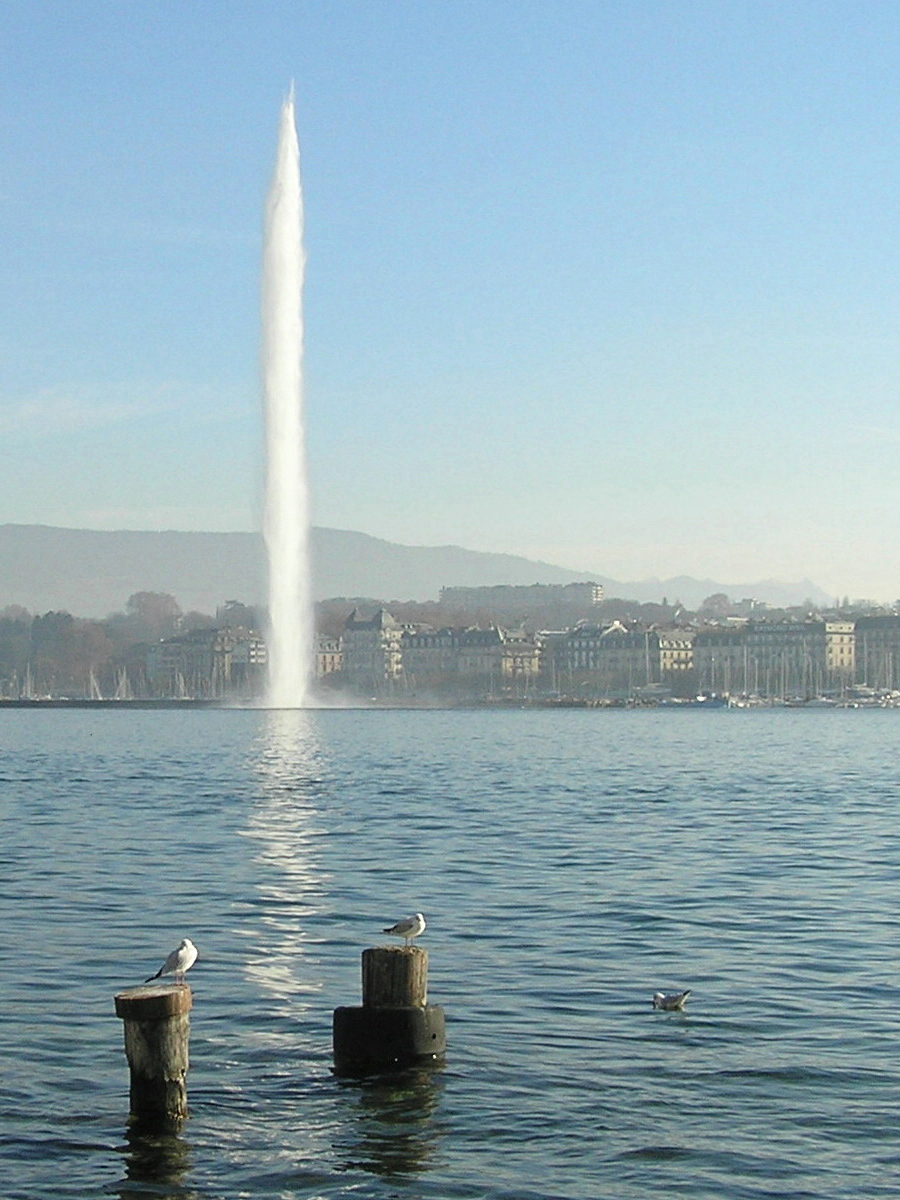 Taizé, Genève et 40 000 jeunes croyants plein d'espérance: messages adressés à la communauté de Taizé et aux 40 000 jeunes qui participeront à la rencontre européenne de Genève du 28 décembre 2007 au 1er janvier 2008. Lire plus ici .
La lettre de Cochabamba : une rencontre latino-américaine de jeunes a eu lieu à Cochabamba, Bolivie, du 10 au 14 octobre 2007. Elle a réuni 7000 participants venus des diverses régions du Bolivie, de tous les pays d'Amérique latine et de quelques pays européens. Lire la lettre ici .
Cuba, ou comment l'Eglise cultive le germe de la liberté . Interview de Dagoberto Valdés Hernández, fondateur et directeur du think-tank catholique libéral le plus influent de l'île: "A Cuba, l'Eglise est la seule institution où il reste encore une trace de cette société civile qui a été anéantie partout ailleurs", par Sandro Magister. Lire plus ici
L'œcuménisme du cardinal Kasper: la vérité avant tout. Le texte intégral du rapport qu'a lu en consistoire le président du conseil pontifical pour l'unité des chrétiens. Dialogue avec les orthodoxes: bon. Avec les protestants: mauvais. Avec les évangélistes et les pentecôtistes: moyen. Entre temps, avec les musulmans... par Sandro Magister. A lire sur le site Chiesa ici
Praise for the sweetness of the wet garden
sprung in completeness where his feet pass.
Praise with elation, praise every morning
God's recreation of the new day!
Hymn: "Morning has broken" Eleanor Farjeon






xxx xxx
Saints Pierre et Paul, priez pour nous!
Le Bienheureux Pierre, premier entre les Apôtres, et qui aima le Christ véhémentement, eut le bonheur de s'entendre dire : « Et moi je te dis : Tu es Pierre. Car l'apôtre avait déclaré : Tu es le Christ, le Fils du Dieu vivant. » Et le Christ répond : « Et moi, je te dis que tu es Pierre, et que sur cette pierre j'édifierai mon Eglise[11] » : sur cette pierre, j'édifierai la foi que tu confesses. Sur cette parole que tu as dite, « Tu es le Christ, le Fils du Dieu vivant », j'édifierai mon Eglise. Car toi, tu es Pierre. (Saint Augustin, Sermon CCLXXXV)
Remarquez le coq sur le portrait de Saint Pierre, qui sera pour toujours, et ce jusqu'a sa mort, une source de grande souffrance et de grand remord...

Paul est un passionné, une âme de feu qui se dévoue sans compter a un idéal et cet idéal est essentiellement religieux. Pour lui Dieu est tout et il le sert avec une loyauté absolue, d'abord en persécutant ceux qu'il tient pour des hérétiques, puis en prêchant le Christ quand il a compris par révélation qu'en lui seul est le salut. Ce zèle inconditionné se traduit dans une vie d'abnégation totale au service de celui qu'il aime. Il se sait le dernier de tous, lui le persécuteur, et n'attribue qu'a la grâce de Dieu les grandes choses qui se font par lui. (la Bible de Jérusalem)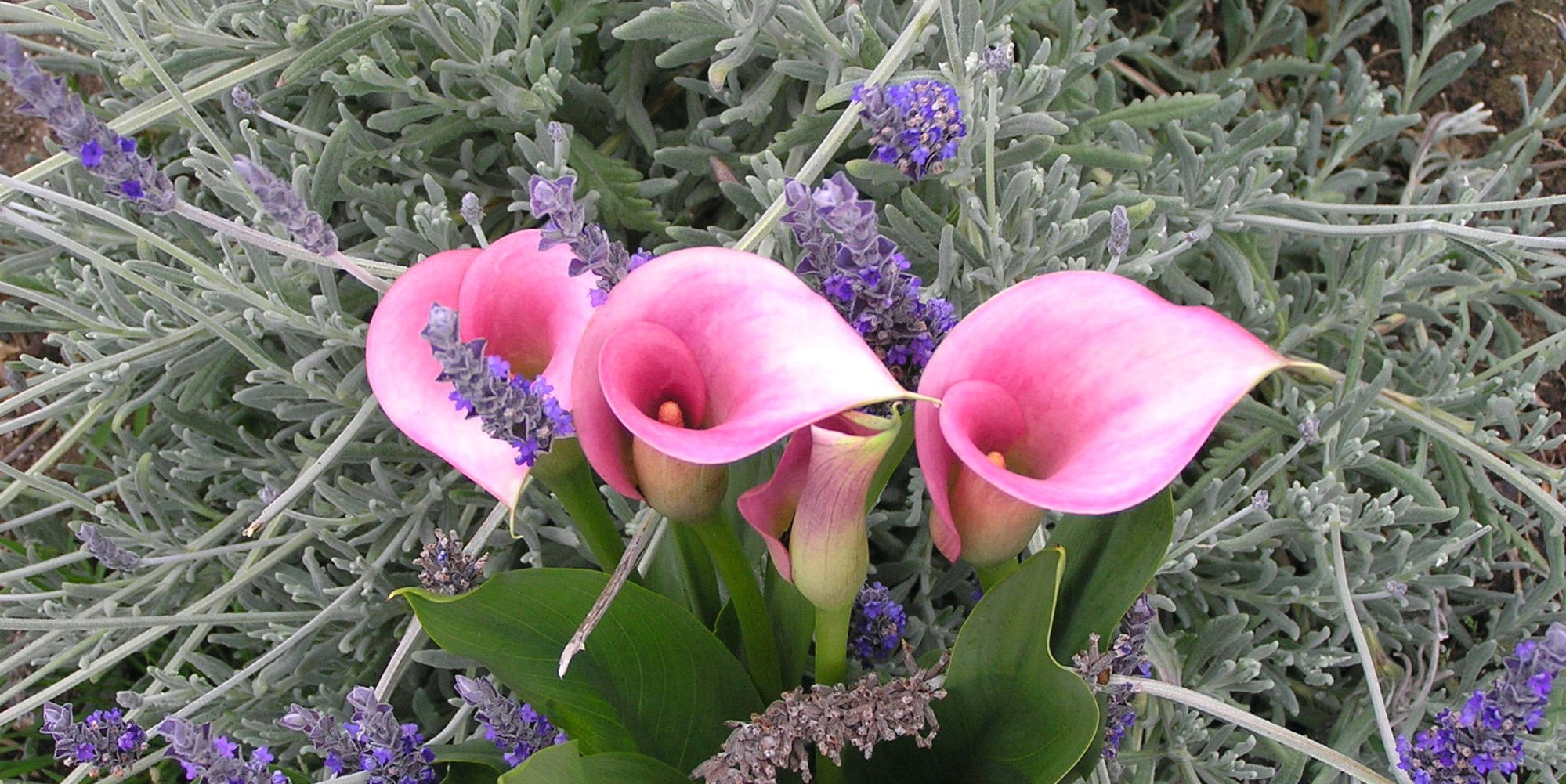 La vie d'oraison Dieu, voulant «élever les hommes jusqu'au partage de la vie divine», met en nous le désir de le voir face à face. Lire plus ici sur cette belle page de La COMMUNAUTE DES BEATITUDES, qui fait partie des «communautés nouvelles» nées dans l'Eglise Catholique à la suite du Concile Vatican II et dans la mouvance du Renouveau charismatique. "Petites Soeurs des Maternités Catholiques" Voyez comme elles accueillent bien la vie ici ! J'ai entendu parler de l'incident récent a Bourgoin-Jallieu, en Isère, ou un père musulman s'est mis en colère et a fait enlever le crucifix du mur de la chambre ou était sa fille. Tout d'abord, j'en étais très attristée puis je me suis dit que, grâce a ce brouhaha médiatique, maintenant, nous pouvons tous prier pour lui et pour sa fille!
Saint Jean-Baptiste, priez pour nous! Le 24 juin, la Nativité de Saint Jean-Baptiste. Maintenant encore l'Eglise célèbre cette naissance ; elle ne célèbre que trois naissances, celle du Fils de Dieu, celle de sa mère et celle-ci ; elle sait « que pour l'homme le jour de la mort est meilleur que celui de sa naissance », et que toute naissance humaine est accompagnée de tristesse. C'est pourquoi elle célèbre la mort des martyrs qu'elle appelle leur naissance, car ils naissent vraiment à la vie quand ils se dépouillent de la vie pour le Christ. Mais cette naissance de Jean, l'Eglise la célèbre avec assurance sur la parole si expresse de l'Ange (saint Pierre Damien : sermon XXIII, sur la nativité de saint Jean-Baptiste, 4). Lire plus ici sur le site: missal.free.fr, le Calendrier Liturgique.
Au milieu de la nuit,
son cœur n'y tenant plus,
devant toutes les misères et les faiblesses entrevues,
il quitte la maison de Simon et va prier .

La misère provoque la prière = une des méditations trouvées sur le site oraweb.net ici .
Voir une diaporama sur: La Montagne,
ou la beauté de la nature est un émerveillement
qui se renouvèle constamment ;
que ce soit une procession de nuages
qui avance doucement et sérieusement;
ou bien le spectacle étonnant d'une fourmi escaladant
les pétales mouillés d'une pivoine après la pluie…
l'aventure nous attend a chaque tournant. ici
La miséricorde du Christ. Il existe, d'une certaine manière, une miséricorde du cœur et une miséricorde des mains. Ce que Jésus condamne c'est le fait d'établir soi-même que telle justice est la vraie justice et de considérer tous les autres comme des " voleurs, des personnes injustes et adultères ", au point d'ailleurs de leur nier la possibilité de changer. La façon dont Luc introduit la parabole du pharisien et du publicain est significative : " Jésus dit une parabole pour certains hommes qui étaient convaincus d'être justes et qui méprisaient tous les autres " (Lc 18, 9). Jésus était plus sévère avec ceux qui méprisaient ou condamnaient les pécheurs, qu'avec les pécheurs eux-mêmes (2). Rappelons ce que le père répond à son fils aîné : " Toi, mon enfant, tu es toujours avec moi, et tout ce qui est à moi est à toi " (Lc 15, 31). L'erreur du fils aîné est de considérer que le fait d'être toujours resté chez lui et d'avoir tout partagé avec son père, n'est pas un immense privilège, mais un mérite ; son attitude est plus celle d'un mercenaire que celle d'un fils. (Ceci devrait être un avertissement pour nous tous qui, dans notre manière de vivre nous trouvons dans la même position que le fils aîné !) Nous déduisons quelques critères, de l'attitude du Christ envers les pécheurs, examinée ci-dessus. Il ne banalise pas le péché mais trouve le moyen de ne jamais perdre l'affection pour les pécheurs, mais au contraire de les attirer à lui. Il ne voit pas seulement en eux ce qu'ils sont, mais ce qu'ils peuvent devenir s'ils sont touchés par la miséricorde divine au plus profond de leur misère et de leur désespoir. Il n'attend pas qu'ils viennent à lui. C'est souvent lui qui va les chercher.
Extraits de la predication du P. Raniero Cantalamessa " HEUREUX LES MISERICORDIEUX, CAR ILS OBTIENDRONT MISERICORDE " ici sur Zenit.
Saint Ephrem Un Diacre du IIième siecle, un Docteur de l'Eglise, un Defendeur de la foi contre les hérétiques. La prière de Saint Ephrem, en français et en anglais ici
Pacem in terris. Rapport indissoluble entre droits et devoirs dans une même personne. Jusqu'ici, Nous avons rappelé une suite de droits de nature. Chez l'homme, leur sujet, ils sont liés à autant de devoirs. La loi naturelle confère les uns, impose les autres ; de cette loi ils tiennent leur origine, leur persistance et leur, force indéfectible. Ainsi, par exemple, le droit à la vie entraîne, le devoir de la conserver ; le droit à une existence décente comporte le devoir de se conduire avec dignité ; au droit de chercher librement le vrai répond, le devoir d'approfondir et d'élargir cette recherche. Dans la vie en société, tout droit conféré à une personne par la nature crée chez les autres un devoir, celui de reconnaître et de respecter ce droit. Tout droit essentiel de l'homme emprunte en effet sa force impérative à la loi naturelle qui le donne et qui impose l'obligation correspondante. Ceux qui, dans la revendication de leurs droits, oublient leurs devoirs ou ne les remplissent qu'imparfaitement risquent de démolir d'une main ce qu'ils construisent de l'autre. (28, 29, 30)
Une croix, un bapteme et une ordination au Pole Nord Une célébration liturgique orthodoxe a eut lieux le 6 avril dernier au Pole Nord. Voir l'article et les photos ici sur le site de La Croix.
Hommage de Benoît XVI au Cardinal Van Thuan, sur le chemin de la béatification. Le Pape a tout d'abord tenu a rappeler "la cordialité, la capacité de dialogue et de se faire proche de tous" qui caractérisaient le défunt Cardinal vietnamien, qui fut Président de Justice et Paix, et qui fut à l'origine du Compendium de la Doctrine sociale de l'Eglise (octobre 2004). "Il s'est engagé avec ferveur pour la diffusion de la doctrine sociale parmi les pauvres du monde, il a donné un nouveau souffle à l'évangélisation de son continent, l'Asie, il avait la capacité de coordonner les activités charitables et soutenait la promotion de l'homme dans les endroits les plus retranchés de la terre". Lire plus ici sur le site EUCHARISTIE SACREMENT DE LA MISERICORDE.
Une diaporama fascinante et pleine d'information sur Le Mont Saint Michel Abbatiale du Mont-Saint-Michel: Un lieu, une histoire, une communauté. Genèse d'une fondation. Le Mont-Saint-Michel jour après jour. Une mission particulière. Voir la diaporama de 28 minutes: ici trouvé sur le site Frat. Jérusalem, une Fraternité Monastique, Apostoliques et Laïque, au sein de l'Église Catholique, la "Famille de Jérusalem".
"La main de Dieu et le pélican." Homélie pour la Fête-Dieu par l'Abbé Pierre Guéroult Le pélican alimente ses petits avec la nourriture qu'il a stockée dans la poche membraneuse; en cas de nécessité, il nourrit ses petits avec sa propre chair, s'étant déchiré la poitrine. Pour cette raison, la tradition chrétienne à utiliser le pélican comme symbole eucharistique. Le sang vivifiant étant une figure du sang rédempteur du Christ. Lire plus ici sur le site Liberté Politique .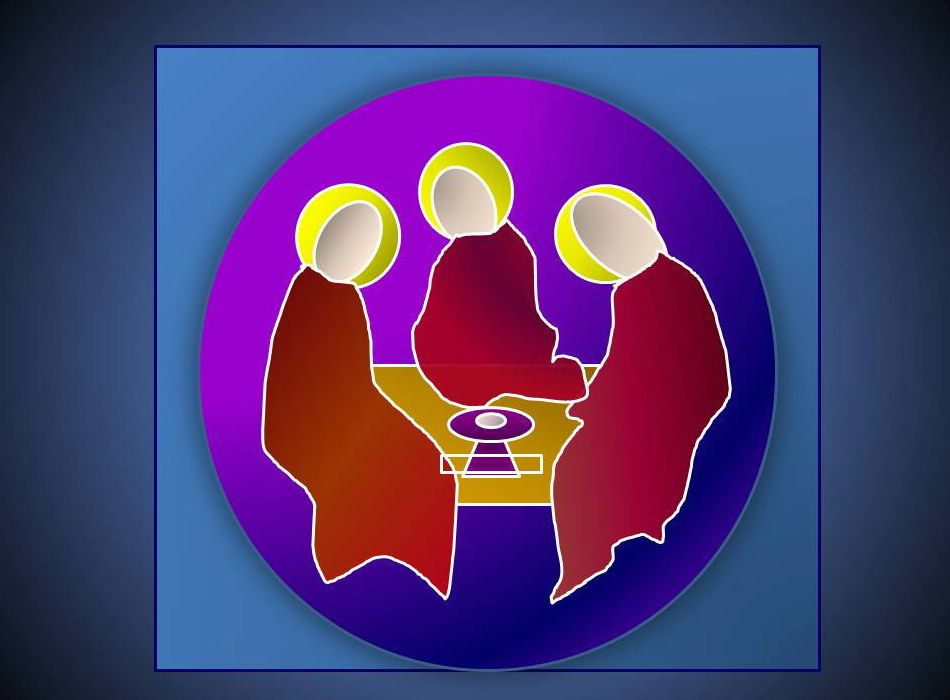 le Mystère de la Sainte Trinité Dans le langage chrétien, le Mystère est source de vie. Depuis notre baptême, le Mystère de la Sainte Trinité nous porte et nous habite tout à la fois. Nous en vivons sans le comprendre, un peu comme on respire sans l'expliquer. « Je te bénis, Père, dit Jésus, d'avoir caché ces choses aux sages et aux savants et de les avoir révélées aux tout-petits. » Lire l'article de Mgr Louis Sankalé Evêque du diocèse de Nice ici .
ROME, le 13 mai 2008. le Code de droit canon. Le Concile Vatican II n'a pas été le seul moment décisif de l'histoire de l'Eglise catholique au XXe siècle. Un autre tournant important a eu lieu un demi-siècle auparavant, avec le pontificat de Pie X. C'est ce qui ressort d'un imposant essai en deux volumes qui vient de sortir en Italie, sous le titre "Chiesa romana e modernità giuridica". Ecrit par un expert très connu en droit ecclésiastique, Carlo Fantappiè. Il est consacré à une entreprise grandiose du pape Giuseppe Sarto, le nouveau Code de droit canon. On retient de Pie X sa bataille acharnée contre les catholiques "modernistes". On le décrit généralement comme le pape de la restauration et des anathèmes. Cela n'a pas été le cas. De nouvelles études examinent ce pontificat sous une lumière nouvelle, beaucoup plus constructive et innovatrice. Sa célèbre encyclique "Pascendi Dominici Gregis" contre les modernistes, par exemple, dont on a fêté le centenaire en 2007, a abordé avec prévoyance des sujets qui sont encore d'actualité et centraux dans la vie de l'Eglise…
Avec près de 1 300 pages réparties sur deux volumes, c'est une œuvre vraiment imposante. L'auteur y démontre que le Code de droit canon voulu par Pie X et promulgué par Benoît XV en 1917 a été beaucoup plus qu'un travail technique de restructuration et de simplification de normes juridiques. Il s'agit en réalité d'une réflexion profonde sur le passé, le présent et l'avenir de l'Eglise de Rome. Elle s'inscrivait dans un projet de réforme de l'Eglise, le droit étant à cet égard un moyen et non une fin. Lire ici sur le site chiesa.espresso l'article par Sandro Magister.
La beauté et le calme d'une promenade en foret,
la douceur du temps,
le printemp en fleur,
l'arboretum de Jeli en Hongrie.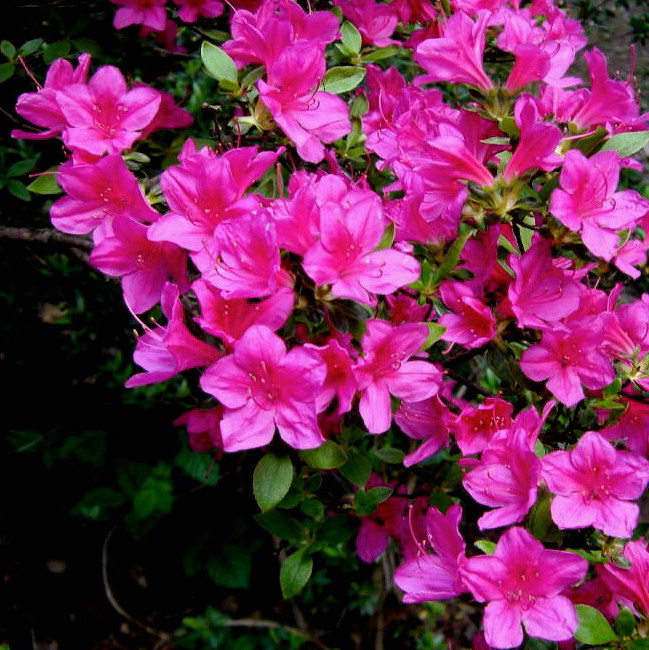 L'Ascension : "Vous serez mes témoins jusqu'aux extrémités de la terre" Agir dans la société est en effet indispensable. Mais en cohérence avec la démarche chrétienne : des chrétiens qui tourneraient en rond dans leurs griefs et doléances, criant au scandale quand on les contredit (voire quand on les diffame), ce serait anti-évangélique. Ce serait vouloir supprimer les contradictions et rêver d'une société « favorable » : une société dont la pression sociologique s'exercerait en faveur des chrétiens plutôt qu'à leur détriment. Cette société « favorable » serait une machine à trahir l'évangile. Alors qu'une société hostile est une pépinière de saints. Lire plus ici.
Un pari pour la joie: l'Arche de Jean Vanier. Vanier était personnellement frappé par les qualités de ceux qu'il s'était senti appelé a aider. Il était frappé aussi de les voir en transformer d'autres venus travailler avec lui. Il semble que proportionnellement aux limites de leur capacité de raisonnement, ces gens soient riches en dons de cœur. Ces dons du cœur sont précisément ce dont a tant besoin une société technique qui devient de plus en plus dure. La vision de Vanier est passée du souci de ce que la société pouvait faire pour les handicapés au souci de ce que les handicapés peuvent faire pour la société.
Un pari pour la joie: l'Arche de Jean Vanier, un message actuel.
La promesse de la resurrection!

Une tres belle méditation
devant l'Icone
de la descente aux enfers

L'hymne finale est enregistré
par les Fraternités Monastiques
de Jérusalem ici
Il a été cherché Adam et l'a emmené avec lui.
Quelle belle deliverance!
Ou le Christ nous emmène, là est le paradis.





NOUVEAUX DANGERS POUR LA FOI. Question : En lien avec la perte de sens du christianisme dans une société sécularisée, vous avez évoqué un tout nouveau danger pour la foi encore totalement sous-estimé : la possibilité d'une subtile dictature de l'opinion antichrétienne. Réponse : Je crois que c'est un vrai danger. Ce n'est pas qu'on persécute publiquement les chrétiens : ce serait vieux jeu et inconvénient. Non, on est tout a fait tolérant et naturellement ouvert a tout. Mais il y a des choses sur lesquelles on est d'autant plus catégorique et qui sont exclues, et qui sont alors cataloguées de fondamentalistes même la ou il peut s'agir de foi authentique. Je pense qu'on peut arriver a une situation ou la résistance doit s'organiser, face a la dictature d'une tolérance qui n'est qu'apparente et qui met hors circuit le scandale de la foi en la déclarant intolérante. Ici apparaît vraiment au grand jour l'intolérance des " tolérants ".
"Voici quel est notre Dieu", page 317, quand Pape Benoit XVI était Cardinal Ratzinger.

Le Petit Prince et le renard.
- Les hommes, dit le renard, ils ont des fusils et ils chassent. C'est bien gênant ! Ils élèvent aussi des poules. C'est leur seul intérêt. Tu cherches des poules ?
- Non, dit le petit prince. Je cherche des amis. Qu'est-ce que signifie apprivoiser ?
- C'est une chose trop oubliée, dit le renard. Ça signifie créer des liens…
- Créer des liens ?
- Bien sûr, dit le renard. Tu n'es encore pour moi qu'un petit garçon tout semblable à cent mille petits garçons. Et je n'ai pas besoin de toi. Et tu n'as pas besoin de moi non plus. Je ne suis pour toi qu'un renard semblable à cent mille renards. Mais, si tu m'apprivoises, nous aurons besoin l'un de l'autre. Tu seras pour moi unique au monde. Je serai pour toi unique au monde…
- Je commence à comprendre, dit le petit prince. Il y a une fleur… je crois qu'elle m'a apprivoisé…
Extrait trouvé ici.

Mes passages préférés du discours du Pape à l'ONU: Les principes fondateurs de l'Organisation - le désir de paix, le sens de la justice, le respect de la dignité de la personne, la coopération et l'assistance humanitaires - sont l'expression des justes aspirations de l'esprit humain et constituent les idéaux qui devraient sous-tendre les relations internationales. Comme mes prédécesseurs Paul VI et Jean-Paul II l'ont affirmé depuis cette même tribune, tout cela fait partie de réalités que l'Église catholique et le Saint-Siège considèrent avec attention et intérêt, voyant dans votre activité un exemple de la manière dont les problèmes et les conflits qui concernent la communauté mondiale peuvent bénéficier d'une régulation commune. Cela est d'autant plus nécessaire dans le contexte actuel où l'on fait l'expérience du paradoxe évident d'un consensus multilatéral qui continue à être en crise parce qu'il est encore subordonné aux décisions d'un petit nombre … L'action de la communauté internationale et de ses institutions, dans la mesure où elle est respectueuse des principes qui fondent l'ordre international, ne devrait jamais être interprétée comme une coercition injustifiée ou comme une limitation de la souveraineté. À l'inverse, c'est l'indifférence ou la non-intervention qui causent de réels dommages.… La promotion des droits de l'homme demeure la stratégie la plus efficace quand il s'agit de combler les inégalités entre des pays et des groupes sociaux, quand il s'agit aussi de renforcer la sécurité. En effet les victimes de la misère et du désespoir dont la dignité humaine est impunément violée, deviennent des proies faciles pour les tenants du recours à la violence.
Lire le texte en entier ici sur Chiesa.

Acte d'Esperance :
Mon Dieu, j'espère avec une ferme confiance que vous me donnerez,
par les mérites de Jésus-Christ,
votre grâce en ce monde et le bonheur éternel dans l'autre,
parce que vous l'avez promis et que vous tenez toujours vos promesses.
Le Pape nous a demandé de prier cet acte d'esperance tous les jours de sa visite aux US pour nous unir avec lui par la priere et pour que sa visite soit bénéfique a tous!


xxxx xxx
Le référenceur des meilleurs sites catholiques francophones