May to December - Sharing the faith… in English:
For an alpha listing of articles & prayers on this site, see Site Map
Ask Sister Mary Martha is a lovely blog, faithful, funny and informative too! Read their latest postings, involving spiritual advice and saint matching here
Living the Joy of the Liturgy. Small Eastern-Rite Church Has Relic of the True Cross. St. Peter Eastern Catholic Mission offers nothing to attract the worldly eye. There's a small parking lot, a field of weeds, and a nondescript white-stucco building that could use a fresh coat of paint. The only outward sign to mark the latter as a church is a small golden rooftop Byzantine cross. And yet, inside this little church, the feeling is always of having stepped into another dimension. Sunlight streams through the east window. Joyful psalmody fills the air. Breathtakingly beautiful liturgy can last three to four hours. Read more here on The National Catholic Register site.
For information on Fr. David's class starting Thursday January 21, 2010:
click here
(finishing the last chapters of The Letter To The Hebrews and starting Revelation)
"Mystics of the Church" recent mystics, modern-day mystics. I have already mentioned on this site how much I love conversion stories. But what about mystics? What about the story of their private encounter with the divine? When they have left us a recorded account of what they saw and heard, what went through their heart and mind and soul, then we have a direct insight into the most mysterious levels of human experience, into this most amazing joy, this infinite love that keeps the world turning... It also reveals much about suffering, about this very paradoxical fact that suffering for others, suffering for the Lord and with Him becomes joy and peace and growth and is the door to heaven. This is very hard to discuss with non-beleivers, it is certainly hard enough for myself to grasp it fully but I am open to listen and pray and learn... Here is a wonderful site with modern day mystics. For instance, here is the story of "Sister Mary of the Holy Trinity" (1901-1942) and the account of what Jesus told her "My friends are: truth; sincerity; silence; order, and that respect which discovers Me in all creatures. You should believe what I say; why do you doubt? Have I ever deceived you on even one single occasion? Yes, believe Me, in spite of all appearances; then your soul will be free and happy. Those who love Me a little, have a little confidence in Me. Those who love Me much, have great confidence in Me. Those who place no limit to their love have a confidence in Me without bounds or limit. I cannot disappoint them. You honor Me more by the confidence you show Me than by all that you could give Me. And notice, I respond at once by putting joy into the heart that honors Me with confidence." Read more http://www.mysticsofthechurch.com/2009/11/sister-mary-of-holy-trinity-poor-clare.html"> here
Reading Scripture is not simply information, it is formation - God is shaping our thoughts and feelings through the words, God is re-aligning our own worldview to become closer to his will. We usually resist because of two deeply engrained tendencies: read more here
New Advent has a terrific listing of the Church Fathers writings! It is a great ressource for finding out texts on line and the list is quite exhaustive: Alexander of Alexandria, Ambrose, Augustine of Hippo, Barnabas, Basil the Great, Clement of Alexandria, Cyril of Jerusalem and many, many more... Bookmark this site : http://www.newadvent.org/fathers/
Custodians of beauty in the world. "This world in which we live needs beauty in order not to sink into despair. Beauty, like truth, brings joy to the human heart, and is that precious fruit which resists the erosion of time, which unites generations and enables them to be one in admiration. And all this through the work of your hands... Remember that you are the custodians of beauty in the world." ... "Art is born when the temporary touches the eternal; the shock of beauty is when the irresistible force hits the immovable post." — G. K. Chesterton Read more here on Ignatius Insight
The settlements in East Jerusalem. World Council of Churches against the settlements in East Jerusalem The ecumenical organization, which brings together 349 Christian denominations, appeals for "Israeli government to revoke its decision and its settlements program." Read more here on Asianews.
Medjugorje. The messages, videos, comments and the BBC documentary on Medjugorje, which is titled "Pilgrims" and focuses on a group of Irish pilgrims and their week-long visit to Medjugorje, see more on this blog here
We need to replace our attitude of ownership with an attitude of stewardship. Why is this kind of generosity, this kind of putting others first, so important to Jesus? We see this emphasis in so many of his parables and in his teachings and interactions with people as well. One answer is the example Jesus sets: the Son of God has become man in order to give himself to us and for us. He has put us first, and that has led to the Cross on Calvary. He gives himself to us in this celebration of Mass, feeding us with his Body and Blood. God's love for us has stopped at nothing in the life of his Son. Gratitude for Christ's gift of himself is meant to move us to generosity toward one another for love of him. Everything we have that matters to us is, in some way, a gift from God: in his first letter to the Corinthians St. Paul asks the question, "What do you have that you have not received?"

This teaching goes against some of the values we hold so dear in our culture. We prize individualism and ownership. We like to say that everything we have we worked for and earned with our own two hands and our brains. That may be true, but did we create our own hands and our own brains? Are they not a gift to us that we did not earn and for which we cannot pay?

One of our most precious gifts is time. Did we create it? Do we give it to ourselves? Is not every day a gift from God? Consider the things we own: are they really going to be ours forever? No, ownership is only for a time, then all those things will belong to others. We won't take them with us; as the Irish like to say, "There are no pockets in shrouds."

We need to replace our attitude of ownership with an attitude of stewardship. What we have God has given us in trust for a while, to use for serving others and seeking our own eternal salvation. The widows in our two readings realized that: what they had they shared with others, and God rewarded them both. Read the full article from Archbishop George H. Niederauer here
Buy my books of photos! I have published two books of photos of nature, one in color and one in black and white, and you can buy them on line. In advance, I thank you very much, I greatly appreciate it. THANK YOU! Un grand merci... Here is the information and the links:
In the debate on displaying the cross in public, read these 12 arguments FOR the cross. "Christianity is the oldest European Lobby for fairness, solidarity and charity. It has a lot to offer - even for non-believers". PRAY for a Europe built upon Christian values and EDUCATE yourself and others around you on vital issues of concern for European Christians. Read more here on the site Europe For Christ: europe4christ.net.
To the above quote from the Europe For Christ network on "Christianity is the oldest European Lobby for fairness, solidarity and charity. It has a lot to offer - even for non-believers", I would say that actually it is: especially to non-believers whether they be atheists, agnostics or just plain indifferent; or whether they belong to any non Judeo-Christian religions! If you love art, you should wish to be in a Christian culture where art can flourish; if you love freedom of speech, freedom to write (and argue and debate), you will only know it in a Christian nation; if you love progress and scientific discoveries, you will only be allowed to experience it in a Christian educated society! Pay attention to what truly happened in history, look around what is going on nowadays in other places, pray for discernment, and you will know the truth and understand the various propaganda at work in the world today. Don't get me wrong, I am not saying that the Government has to be "Christian" for art, freedom and progress to blossom, there is a very good reason why Jesus said: "give back to Caesar what belongs to Caesar and to God what belongs to God", the answer is not in one political party or in imposing Christianity via politics (although the interesting paradox is that we are certainly asked to work and shape the political arena with the light of Christ). Believers are asked to transform the world, that is what spreading the Good News is about. There is a concerned effort nowadays (and a global one for that matter, it is not just a European issue) to snuff out any reference to Christ, to relegate the Church to the back burner of the world… The truth is that this type of effort has come up regularly at various times in the world and there is usually a "tipping point" where the attempts to extinguish any Christian light is the beginning of the death of that society.
Well, that is my two-cents.
And that is why it is a great time to be Christian!
It is the most amazing challenge, the best possible adventure ever!
Fr Ashley Beck says the Church teaches clearly that Freemasonry and Catholicism are incompatible. Read this very sound - and fair and coherent - article on this issue. The reasons for our teaching, expounded in teaching from many popes since the 18th century, are theological. In the first place, Freemasonry is a naturalistic religion. Its rituals and constitutions present the member as a man who is able to advance towards enlightenment through his own efforts - a good parable of this is the depictions of the trials of Tamino in Mozart's opera The Magic Flute. The Mason can earn his salvation through rites of initiation and the activities of the lodge (including charitable giving); it is thus, in a way, the perfect religion for the "self-made", middle-class professional man. It is totally at odds with the Christian vision, in which we need God's grace, through the death and resurrection of Our Lord, to grow in holiness. I would add that the temptation to rely exclusively on this "self-made" approach, combined with the secretive and elitist atmosphere of a private club, will re-enforce and promote adherence to relativism and to a certain corner of liberalism, the one that is prone to a demagogue, "laissez-faire" moral attitude. Go ahead and check Fr. Beck's article here on the Catholic OnLine site.
An extremely moving video: hear the voice of a Martyr in Iraq, singing a Hymn to the Blessed Mother, and watch shots of his funeral. Father Ragheed Ganni, a Chaldean Catholic Priest, was killed in 2007 with three of his deacons right after celebrating mass in Mosul, Iraq. Their car was stopped by Islamic terrorists, they were forced to get down from the car and asked to declare their conversion to Islam. When the four refused they were brutally gunned down with machine guns here .
Do you know the "Hymn Acathist to the Mother of God" "Rejoice!". I only discovered it recently but it is absolutely beautiful. It is very formative too, a real theology treasure. Listen to it, read the text and pray along and grow in the love of God and love of neighbor. That's how I see it! I put some of the translations and links on my own page here .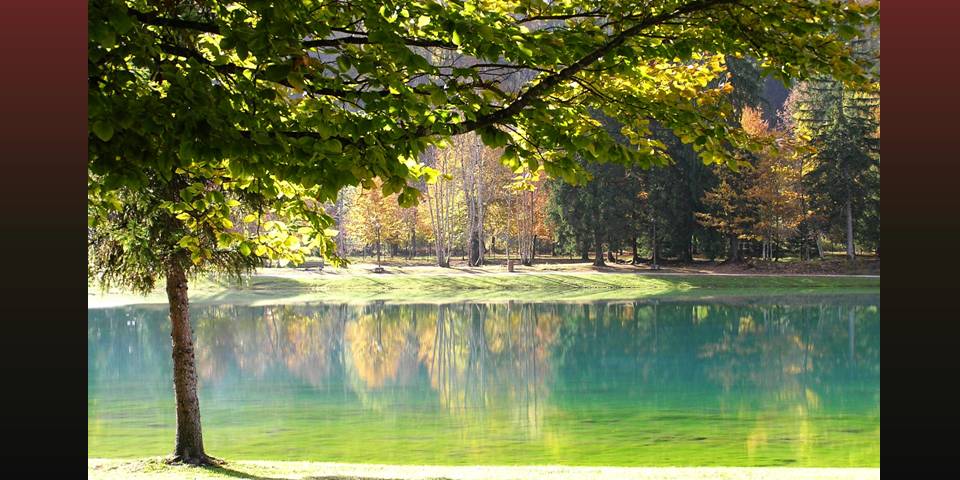 Beautiful Autumn Trees By The Lake
What a bold and beautiful move, full of courage and charity: The Pope paves the way for (some) Anglicans to enter the Church! Groups of Anglicans will now be able to enter full communion with the Catholic Church while preserving elements of the Anglican spiritual and liturgical tradition. This policy has been established in a forthcoming apostolic constitution the Vatican announced today. here on Zenit news.
Millions of anti-abortion march in Spain! Protesting against a bill to change Spanish abortion laws, they marched through Madrid on Saturday, 17 October 2009, in one of the largest demonstrations since anti-war protests in 2003 and 2004. Civic and religious groups say they chartered some 600 buses and several planes to bring people in from other cities; here on Christian Concern for our Nation.
Saint Teresa of Avila, pray for us! May your teaching inspires in us a longing for true holiness. 'If Christ Jesus dwells in a man as his friend and noble leader, that man can endure all things'. Read more here
The Sacrifice of the Mass by Fr. William G. Most. At the Last Supper, the outward sign was the seeming separation of body and blood, with the two species. This was a dramatized way of saying to the Father: "I know the command you have given me, I am to die tomorrow. Very good, I turn myself over to death - expressed by the seeming separation - I accept, I obey." On the next day He did as He pledged, but then the outward sign was the physical separation of body and blood, while the interior remained the same. In the Mass, by the agency of a human priest who acts "in the person of Christ" Christ continues and repeats His offering. The external sign is multiplied as many times as there are Masses. But the interior disposition of Christ is not multiplied, it is continued from that with which He died. For death makes permanent the attitude of will with which one leaves this world. Read more here. I always find Fr. Most's teachings very clear and very inspiring.
The intellectual cynicism of the West: Gender theory. Gender theory, the materialist philosophy that sees human sexuality as not intrinsic to the human person but as a "social construct" based on "choice," is a "lethal ideology" and "contrary to African culture," said a senior Vatican prelate. Read it here on Catholic Exchange.
The Church in Africa at the service of reconciliation, justice and peace. Africa: this "spiritual lung" for mankind risks "infection" from "two dangerous diseases": "First, a disease that has spread throughout the Western world, namely practical materialism, combined with relativistic and nihilistic thinking". The second "virus" is "religious fundamentalism, mixed with political and economic interests, intolerance and violence". Read it here on Asia News.
Saint François de Sales I'm reading a terrific book (in French) on the life and writings of one of my very favorite Saint. And a local one too! It's called: "A Sage and a Saint" by Andre Ravier. He was trained as a lawyer, he was gifted with intellectual rigor coupled with diplomacy and gentleness, he was a much sought-after spiritual guide his entire life, he constantly strove to bring unity in an age of divisions, he trusted whole-heartedly the mercy of the Lord and from his years of pastoral experiences and from his own insights and the many graces he received, and from a life of prayers and penitence, he developed a wonderful spiritual guide book: "Introduction to the devout life" which is still, to this day, one of the best foundational and formative book on the love of God and what it means to be a follower of Christ. One of the key trait of the Salesian spirituality is: "Accept yourself and accept God's will for you and do everything (and I mean EVERYTHING, no matter where you are and who you are) WITH love and complete trust FOR the love of God".
A very powerful sermon on Nature and Grace, on the two distinct bodies within mankind: one is "following the prince of this world" and the other one is "with Christ" and "hated by the world". John Henry Cardinal Newman speaks of the true religion "which the world cannot endure" and that "the number of Catholics that are to be saved will on the whole be small. Multitudes of those who never knew the Gospel will rise up in the judgment against the children of the Church, and will be shown to have done more with scantier opportunities". John Henry Cardinal Newman is very direct and clear and it makes for scary reading. "Tell me, what is the state of your souls and the rule of your lives"? "O my dear brethren, be children of grace, not of nature". Read it here
Discourse 8. Nature and Grace by Venerable John Henry Cardinal Newman
Chesterton and the new best seller by Dan Brown:
Ignatius Insight : One of the central assumptions of The Da Vinci Code was that Jesus was a mere mortal man. Thoughts?
Chesterton : I maintain therefore that a man reading the New Testament frankly and freshly would not get the impression of what is now often meant by a human Christ. The merely human Christ is a made-up figure, a piece of artificial selection, like the merely evolutionary man.
Ignatius Insight : Does it surprise you that Brown, despite denying the divinity of Jesus, insists that he is a Christian?
Chesterton : Of course it is possible to play an endless game with the word "Christian" and perpetually extend its epoch by perpetually diminishing its meaning.
Read the full - and witty - article by Carl E. Olson here on the Ignatius Insight blog.
The Imitation of Christ. These pearls of wisdom, which inspire us and which move us to reflection, set us on the right path that always lead us back to the heart of faith. They help us to grow in the love of God and of neighbor. Here then is the program of this astonishing little book, "The Imitation of Christ". Published first in Latin in the seventeenth century, it remains a classic of the spiritual life. Translated by Daniel Bonner here
The primacy of Peter. Read this very detailled and Scriptures based account of "The Petrine facts" exploring the meaning of Peter's primacy and the primacy of the Bishop of Rome:
1. Peter's preeminence and leadership role among the Twelve in the NT
2. This primacy is different in kind and rooted in the choice of Jesus Christ
3. The Petrine fact, historically and ecclesiologically, and debated for centuries.
A very good account here by Jimmy Akin
If we know the truth,
must we hide it
in the name of tolerance?
Hell is:
1) where you'll be digging sand and sinking in the sand hole;
2) the place where YOU put yourself in - when you refuse grace and mercy. To begin with, God does not put you in hell, you go there. God never turns away from you because you sin. Sin is when you turn away from God. The easy answer would be to say, "You have had your whole life to repent your sins. If you haven't done it by now, what makes you think you're going to do it after you die?" Read the whole post on hell here on Ask Sister Mary Martha's blog.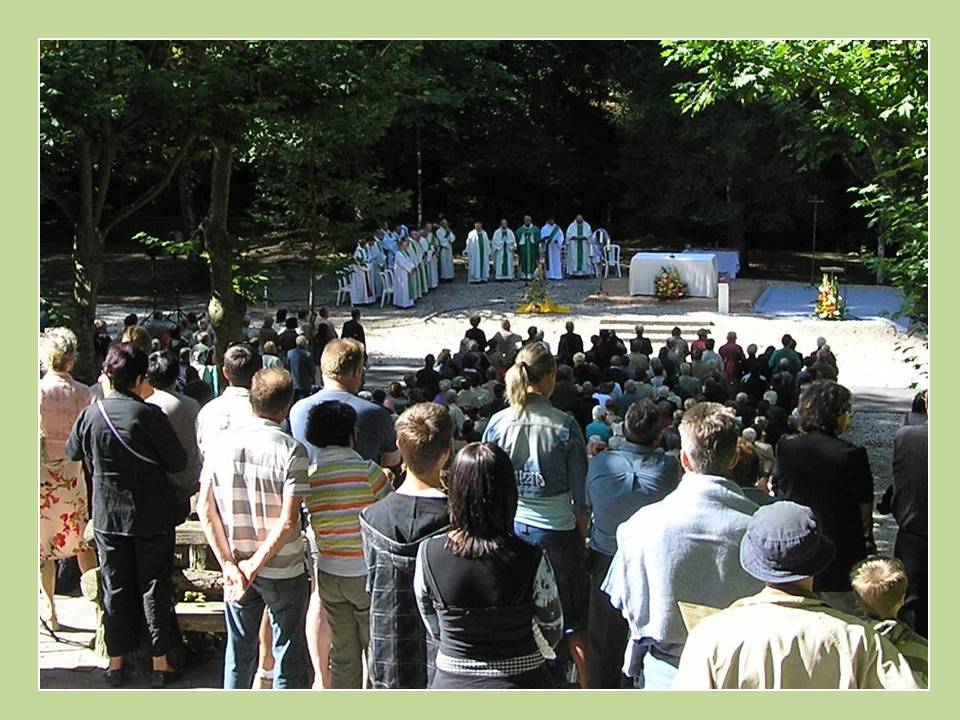 La Benite Fontaine 2009. Yesterday, Sunday Sept. 6, 2009, was a most beautiful day of prayers and meditation on Salesian spirituality at La Benite Fontaine (Haute Savoie). Some walked to La Benite Fontaine from as far as Annecy (30 km away), starting a day before, many, many more came for the Mass on Sunday morning in the lovely canyon of la Benite Fontaine (where the Blessed Fountain is located) followed by a picnic, a conference from one of the Visitation Sister, then a meditation/rosary and final Blessing. See my pictures here .
A commentary on Icons, the Communion of Saints and changes... "In The Open Door, Mathewes-Green's gentle intelligence and warmth help an outsider into the space of an Orthodox church, to the iconostasis where the Christ of Sinai, the Virgin of Vladimir, St. John the Baptist, and other saints dwell throughout the liturgical year. "Dwell" is the right word for it. She writes about them as dear friends or family members whose expressions and gestures have become so familiar that the need for words as a mode of communication has fallen away. Read Julie Mullins here on Image
Lord, as a new day dawns
send the radiance of your light
to shine in our hearts.
Make us true to your teachings;
keep us free from error and sin.
Liturgy of the Hours, morning prayer.
From the Encyclical to Health Care reforms. I have written a short outline on how the recent Encyclical can be used to guide us in the current Health Care debate. I started from the position that we do need reforms, that we can improve on the current system and work out something for the common good. I am not part of the group who wants to "shout and drown out" any hint of reforms, although I do understand how emotional and poignant those crucial issues of life and death are, because that is really what we are talking about, life and death and everything in between. I do think there is a great window of opportunity right now to push and promote a true pro-life/pro-family agenda which would be coupled with a pro-poor/weak/vulnerable program of justice and compassion, charity and truth. Don't be discouraged, don't be confused, the time is great and this moment is a gift from God!
Read my thoughts here.
A Guiding Principle to the Debate on Healthcare: The Principle of Subsidiarity. A crucial component of the reform should be "subsidiarity", which means working out solutions at the local level and involving the relevant parties. See this very good article on this particular subject here on Catholic Exchange.
Herod Slaughters Where the Cross Does Not Come. China, with its compulsory one child policy, is not the only country where unborn children and babies are killed. Infanticide was and is a common practice in many civilizations of yesterday and today. Christianity has always been its most radical antithesis. Read more here on Chiesa expresso online
"It is the glory of vain men never to yield to the truth. Such vainglory is a deadly passion for those it dominates. It is a disease that, in spite of every effort, is never cured - not because the doctor is inept, but because the patient is incurable." (Saint Augustine, City of God, Bk VI)
The Papacy of Reason - Inside the mind of Benedict XVI. A 49 minutes documentary, in English with French subtitles. Very well done, very informative, very inspiring. This video report was broadcasted on KTO on the occasion of Benedict XVI' visit to France in 2008. "Josef Ratzinger, a man searching for the face of God. Where is he leading the Church ? From professor to shepherd. From defender of the Faith to father of all Catholics. What is his agenda?" Click here to go to Gloria.TV
The Ascension of the Holy Virgin also called "the Dormition" especially in the East. See this most beautiful site with lots of icons here and the history and theology of the Ascension.
Church Girl Runs Home. The conversion story of Heidi Saxton, founder of the "Extraordinary Moms Network", editor/writer at "Canticle Magazine". As a young girl, I was taught that there are certain places good Christian girls do not belong: sitting with a boyfriend in the backseat of a Firebird, frequenting movie theaters or karaoke bars... Read more here
The latest Encyclical and Health Care Reforms Read this very balance editorial (equitable and calm! which is to be appreciated in the current chaotic debate): " Charity and Truth. Think of it this way: Psychologists who have attempted to care for people's mental health without regard to the reality of sin end up leaving people at the mercy of the worst psychological disasters. A medical community that rejects the sacredness of human life ends up killing more people — embryos and the elderly — than they save." here on the National Catholic Register site.
Which Church Father are you?
Take the Quiz! It's simple and it's fun... here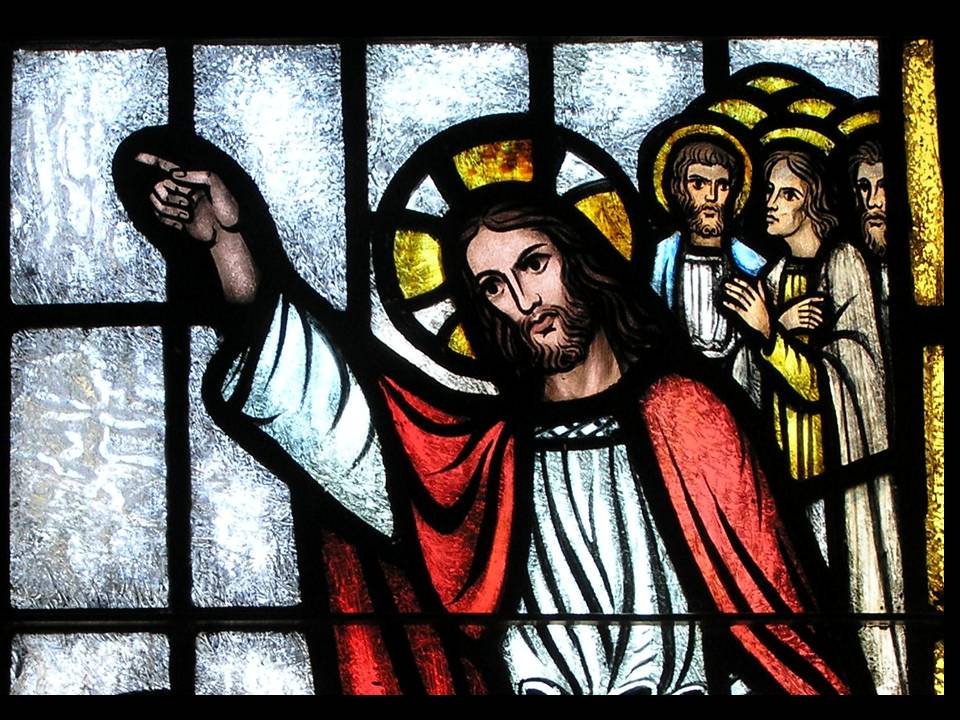 The Great Commission

And Jesus came and said to them,
"All authority in heaven and on earth has been given to me. Go therefore and make disciples of all nations, baptizing them in the name of the Father, and of the Son, and of the Holy Spirit; teaching them to observe all that I have commanded you. And behold, I am with you always, to the end of the age."
Obedience to the Pope Perfection is to obey God and to do his holy will in all things. No holiness or salvation is possible outside this divine will. Jesus Christ is God and the Pope, he is Jesus Christ. So, to obey the Pope, to do the will of the Pope, is to sanctify ourselves and ensure ourselves of heaven. "He who loves me, says Jesus, observes my commandments. " (John XIV, 15) Similarly, if we really love the Pope, if we see Jesus in him, we will want to obey him. The love of the Pope necessarily implies full obedience to his decisions, his advices, his every wish. Not any kind of obedience, but perfect submission of heart and mind, an absolute docility, a full accordance to all his directives. "Whoever listens to you, listens to me, and he who despises you, despises me."(Luke X, 16) These words of Christ refers to his representatives, but especially to the Pontiff, the representative par excellence. "When we love the Pope, said St. Pius X, we do not argue about what he orders or demands, nor how far the obedience can go, nor what are the things we must obey; when we love the Pope, we do not say he did not talk clearly enough, as if he were obliged to repeat in the ear of each one what he so often clearly expressed, not only verbally, but through letters and other published documents; and we do not question his orders, under the pretext, familiar to those who do not want to obey, that it is not the Pope who commands, but his entourage; we do not limit the territory on which he can and he must exercise his authority; and we do not prefer to his authority the one of other people, no matter how learned they are, who do not think like the Pope does. "(To members of the Apostolic Union, November 1912)
I found the above excerpt so very interesting in the light of the latest encyclical's reception...
"Christianity Will Be Victorious, But Only In Defeat": An Interview with René Girard
I found another interesting correspondence with my own work. Because Clausewitz talks only about war, he describes human relations in a way that interests me profoundly. When we describe human relations, we usually make them better than they are: gentle, peaceful, and so forth, whereas in reality they are often competitive. War is the most extreme form of competition. That is why Clausewitz says that business-commercial business-and war are very close to each other.
CH: You've pointed out that our whole contemporary society is reaching a point of "mimetic crisis." What, exactly, causes a mimetic crisis?
A mimetic crisis is when people become undifferentiated. There are no more social classes, there are no more social differences, and so forth. What I call a mimetic crisis is a situation of conflict so intense that on both sides people act the same way and talk the same way even though, or because, they are more and more hostile to each other. I believe that in intense conflict, far from becoming sharper, differences melt away. When differences are suppressed, conflicts become rationally insoluble. If and when they are solved, they are solved by something that has nothing to do with rational argument: by a process that the people concerned do not understand and even do not perceive. They are solved by what we call a scapegoat process. Read the article here. "War is the most extreme form of competition. That is why Clausewitz says that business and war are very close to each other". And that is exactly what the Encyclical Caritas in Veritate is addressing: the need to reform our way of approaching business, the need to use justice and fairness and solidarity and compassion, not as an "afterthought" but as the only and true way.
Saint Martha. In my French column, I put a link to a wonderful page on Saint Martha with lots and lots of pictures depicting the famous scene with her sister and Our Lord. I have always been fascinated by this story, if you think about it, she is actually reproaching Jesus! Telling him what to do, admonishing him for not doing enough... Which shows how strong-headed and vocal she must have been and also how friendly and easy-going and warm their relationship must have been. How come she "complains" first but then "surrenders and worships" later? It is possible that in the beginning, although she was busy caring and serving him, she was only a "disciple-wannabee". By the time of her brother's death, we all know that she is a glorious (and very moving) example of a full-fledge disciple, a shining role model for all of us... This gives me great hope. See the pictures here ( all in French).
The Prayer to Saint Raphael, Angel of Happy Meetings.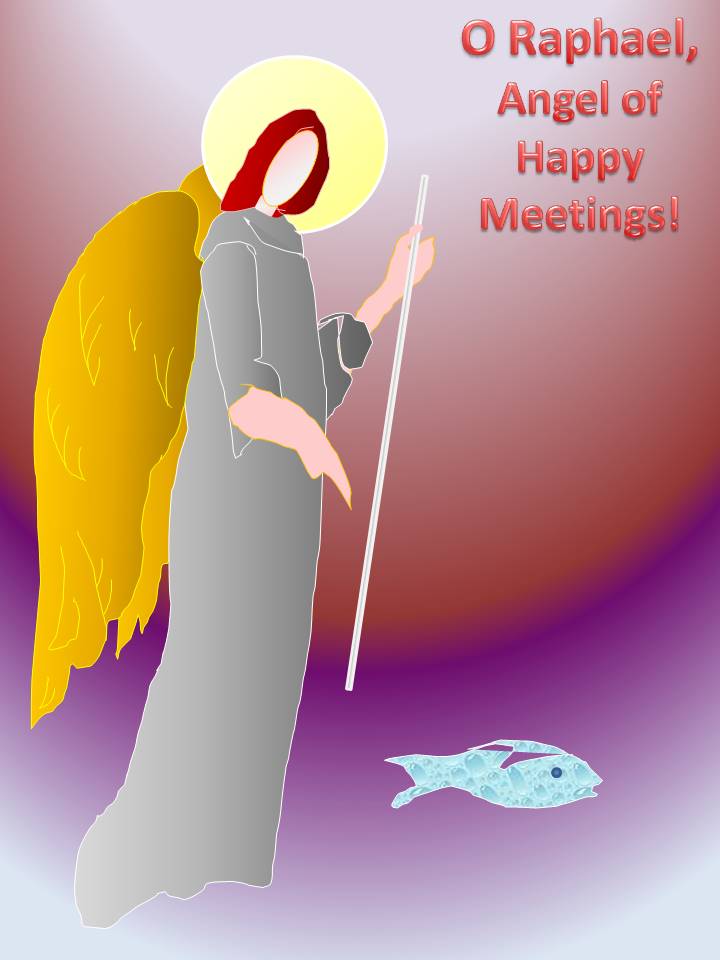 This is one of Flannery O'Connor favorite prayer, one that she used to say daily, or so she confided in one of her very last letter, one written to her friend Janet McKane just a few weeks before her death, in the summer of 1964.
O Raphael, lead us towards those we are waiting for, those who are waiting for us! Raphael, Angel of Happy Meetings, lead us by the hand towards those we are looking for! May all our movements, all their movements, be guided by your Light and transfigured by your Joy. Read more here
Pray, Hope and Don't Worry Read this terrific and inspiring story from an encounter with Padre Pio 50 years ago: In the summer of 1957, Mario Bruschi and his mother Adele, traveled from their home in New York City to the town of Ponte Strambo, in northern Italy, to visit relatives. Mario's mother had just read a biography of Padre Pio which she had enjoyed immensely. She shared some of the details of Padre Pio's life with Mario. She decided that she wanted to travel to San Giovanni... Read more here
The Carmelite NGO The Carmelite NGO and the 57th United Nations DPI/NGO Conference
Carmelite Ministries and the UN Millennium Development Goals. Linking the Millennium Goals to Our Current Ministries. In reality, our Carmelite NGO is just beginning to generate awareness of the Millennium Goals among the members of the various branches of the Carmelite Family... Read more on this very interesting NGO here and read the letter of William J. Harry: "Do we have a place at the table".
ENCYCLICAL LETTER: CARITAS IN VERITATE. Charity in truth, to which Jesus Christ bore witness by his earthly life and especially by his death and resurrection, is the principal driving force behind the authentic development of every person and of all humanity. Love - caritas - is an extraordinary force which leads people to opt for courageous and generous engagement in the field of justice and peace. It is a force that has its origin in God, Eternal Love and Absolute Truth. Each person finds his good by adherence to God's plan for him, in order to realize it fully: in this plan, he finds his truth, and through adherence to this truth he becomes free. To defend the truth, to articulate it with humility and conviction, and to bear witness to it in life are therefore exacting and indispensable forms of charity.
And that is the beginning of the Encyclical!
I downloaded it as soon as it was posted on the Vatican site and I read it once, quickly and eagerly, then I went back and read it again, highlighting my favorite sections in red and adding my own comments in green and pondering many of the points brought up by Benedict XVI. I find this encyclical so rich and profound and challenging that I wonder how it is going to be received. But I am starting to talk about it with my friends and I told them that what I loved most is his ability to expose and intertwine four crucial truths at the very same time: two sets of issues (developmental social justice and individual moral) and to show light on them from two angles (faith and reason).
Read more here
and see my own quick Outline of the Encyclical, chapter by chapter
and my Favorite Quotes illustrated with my own photos
and a listing of Other People's Commentaries.
Flannery O'Connor's Writing: A Guide for the Perplexed. Michael M. Jordan writes very well about her unsentimental realism, her sparkling wit and witty judgments, her gifts as storyteller, her integrity:

On education: O'Connor did not believe in student-centered education; that is to say, she did not believe teachers should ask students what they would like to read. "The high-school English teacher will be fulfilling his responsibility if he furnishes the student a guided opportunity, through the best writing of the past, to come, in time, to an understanding of the best writing of the present. He will teach literature, not social studies or little lessons in democracy or the customs of many lands. And if the student finds that this is not to his taste? Well, that is regrettable. Most regrettable. His taste should not be consulted; it is being formed."

On the spiritual purpose of her writings: One could say that the spiritual purpose in O'Connor's fiction is disguised. Nevertheless, her Christian vision is manifested in her literary techniques. Brainard Cheney, an early critic who noted this manifestation in his 1964 Sewanee Review essay on her fiction, brings into perspective O'Connor's humor, her Christian vision, and her purpose as a writer: "In addition to being a brilliant satirist, she was a true humorist and possessed an unusual gift for the grotesque. But she resorted to something far more remarkable to reflect her Christian vision to a secular world. She invented a new form of humor. This invention consists in her introducing her story with familiar surfaces in an action that seems secular, and in a secular tone of satire or humor. Before you know it, the naturalistic situation has become metaphysical and the action appropriate to it comes with a surprise, an unaccountability that is humorous, however shocking. The means is violent, but the end is Christian".

On faith: Because we live in a secular age, O'Connor uses violence, exaggeration, distortion to shock us into a serious consideration of religious dogmas and mysteries. In "Catholic Novelists and Their Readers" she mentions three Christian doctrines most modern readers reject but which are the foundation of the Catholic writer's universe, her own included: the Fall, the Redemption, and the Judgment. These are doctrines that the modern secular world does not believe in. It does not believe in sin, or in the value that suffering can have, or in eternal responsibility, and since we live in a world that since the sixteenth century has been increasingly dominated by secular thought, the Catholic writer often finds himself writing in and for a world that is unprepared and unwilling to see the meaning of life as he sees it. This means frequently that he may resort to violent literary means to get his vision across to a hostile audience, and the images and actions he creates may seem distorted and exaggerated to the Catholic mind." Read the full article here .
We believe in one God, the Father, the Almighty,
maker of heaven and earth, of all that is seen and unseen.
We believe in one Lord, Jesus Christ, the only Son of God,
eternally begotten of the Father, God from God, Light from Light, true God from true God,
begotten, not made, one in being with the Father.
Through Him all things were made.
For us men and our salvation He came down from heaven:
by the power of the Holy Spirit, He was born of the Virgin Mary, and became man.
For our sake He was crucified under Pontius Pilate; He suffered, died, and was buried.
On the third day He rose again in fulfillment of the scriptures:
He ascended into heaven and is seated at the right hand of the Father.
He will come again in glory to judge the living and the dead,
and his kingdom will have no end.
We believe in the Holy Spirit, the Lord, the giver of life,
who proceeds from the Father and the Son.
With the Father and the Son, He is worshiped and glorified.
He has spoken through the Prophets.
We believe in one, holy, catholic, and apostolic Church.
We acknowledge one baptism for the forgiveness of sins.
We look for the resurrection of the dead, and the life of the world to come. Amen.

"The best remedy for dryness of spirit, is to picture ourselves as beggars in the presence of God and the Saints, and like a beggar, to go first to one saint, then to another, to ask a spiritual alms of them with the same earnestness as a poor fellow in the streets would ask an alms of us". St. Philip Neri's Maxims found on the blog: A Catholic Mom in Hawaii here.
Today is Saint Cyril of Alexandria (Egypt) who fought against heresies and wrote very clearly about "Theotokos", about Mary being the Mother of God; tomorrow is Saint Irenaeus, bishop and martyr in Lyons (France) who also wrote against many heresies, mainly gnosticism (which is still very active today). Irenaeus' writings unfold the unity of God's purpose in creation and in redemption and, in the process, show the sanctification of the world. And Monday is Sts Peter & Paul's the two mega-saints! What a fertile and fervent time of the liturgical year! This is called the Communion of Saints, the fact that we are all linked together and held up by the goodness and truth and strength of the best among us, whether in the visible or the invisible world. Prayers are powerful. Faith and Charity are the answers.
Today is the Birth of John the Baptist. Was he the last Prophet or the first Saint? Was he a forerunner or a follower, or both? How can you be both? I must admit that I had never really thought before of the paradox involved in applying these various titles to John the Baptist. Even if I had heard them mentioned, I had never probed the depth of their meanings and I certainly never grasped the theological implications of these titles but, within the first few pages of Prof. Burke's book, I was intrigued, I was fascinated and I was hooked! See the review of Prof. Burke's book on "John the Baptist" here .
2010 de mai a decembre - Le partage de la foi… en français:
Je viens de découvrir, par l'un de leurs prêtres, Points Coeur, une ONG internationale, née en France en 1990 à l'initiative du Père Thierry de Roucy. Points-Cœur a pour mission : de former et d'envoyer de jeunes volontaires pour vivre 1 an ou 2 au cœur de quartiers particulièrement défavorisés au service des plus délaisés, tout spécialement les enfants; de répandre une « culture de compassion », qui remette l'homme au centre de toute préoccupation, non seulement dans les bidonvilles mais aussi dans le domaine des sciences, de l'économie, de l'art, de la politique... ici
Fugit Irreparabile Tempus Un blog de photos qui me plait beaucoup. Avec une grande finesse dans le regard, une recherche de la simplicité et une certaine bonté. Allez-y faire un tour ici
François de Sales en quelques images A l'occasion du 4ème centenaire de la fondation de l'ordre de la Visitation créé par François de Sales et Jeanne de Chantal (6 juin 1610 - 6 juin 2010), le diocèse propose aujourd'hui une série de fiches salésiennes ici sur le diocèse d'Annecy.
Achetez mes livres de photos!
San Francisco en noir et blanc $37 - 74 pages, 2 choix: version en anglais seulement ou bien verson bilingue (en anglais et en francais) : http://www.viovio.com/micheleszek



Pictures For The Journey En anglais (et en couleur) des photos et des commentaires sur la beauté de la nature à Samoëns et à San Francisco, et comment rechercher la beauté (et la sagesse) dans les petites choses autour de nous $39 - 72 pages on Lulu.com: http://www.lulu.com/product/paperback/pictures-for-the-journey/5985100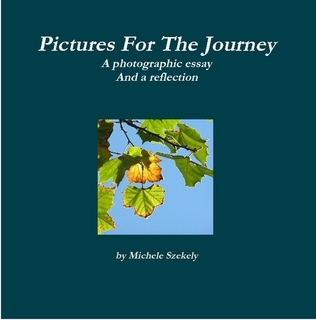 Combattre la torture, Abolir les exécutions capitales et Protéger les victimes, Dans le monde entier. Pour qui que ce soit. Sans distinction idéologique, ethnique ou religieuse. En toute indépendance. Voila le mandat de ACAT-France = Action des Chrétiens pour l'Abolition de la Torture ici et leur spécificité chrétienne: l'œcuménisme et la prière.
" Au risque de l'Esprit " par Pierre-Marie Soubeyrand, Prêtre a la Communauté des Béatitudes. Des amis m'ont offert ce livre ( ici ) récemment et je viens de le lire avec grand plaisir. Ce livre raconte son parcours, d'abord chez les Missionnaires d'Afrique, les Peres Blancs, ses années en mission au Liban, en Egypte, en Algérie, en Afrique du Nord, en Afrique de l'Ouest ; sa participation au mouvement du Renouveau Charismatique et son entrée dans la Communauté des Béatitudes. C'est donc un livre témoignage, avec de belles intuitions sur l'Esprit et le travail de l'Esprit Saint en nous, mais c'est aussi le récit des 30 ou même 40 dernieres années, une sorte de récapitulation du chemin parcourut après Vatican II et l'émergence des nouvelles Communautés.
" Alors que le courant ambiant portait plus vers l'immersion dans le monde, un livre lumineux allait, lui, émerger de cette confusion, apporter comme une bouffée d'oxygène et me redonner de l'altitude alors que tant de baudruches se dégonflaient et que le prêtre semblait avoir perdu non seulement ses repères mais égaré, dans ce charivari, sa propre identité….Ce livre (" Prêtres a la manière des Apôtres " du Père Manaranche, jésuite) me redonnait avec l'espérance le gout de simples choses et surtout le sens de nos choix, de nos vies. Dans la joie, un nouvel élan me fut donné, avec les encouragements du Père Manaranche que je remerciais de son livre. Non seulement l'appel au sacerdoce était alors bousculé mais celui de la mission et l'ordonnance et l'ordre des choses comme en liturgie et vie communautaire devenaient fantaisistes. Fort de ces certitudes rappellées par le jésuite, j'entrai en résistance. "…
L'Italie, sans crucifix? Impensable! Il est impossible d'évoquer la culture italienne (les deux tiers du patrimoine artistique mondial) sans l'immense fécondité artistique de l'Evangile et de la vie des saints. Impensable, l'Italie, sans saint François d'Assise et le crucifix de saint Damien (chrétien, bouddhiste, musulman ou non croyant, on vient du monde entier vénérer François, artisan de paix !) ou sans Notre-Dame de Lorette, les mosaïques de Montréal et la Pietà de Michel-Ange. Lire plus ici sur le site: Eucharistie miséricordieuse.
Pour une liste alphabétique des articles & prières sur ce site: Site Map
Lettre pour l'Europe. Un chrétien africain enregistre avec horreur le climat anti-chrétien en Europe et s'étonne de la passivité avec laquelle les chrétiens européens l'acceptent. "Les chrétiens réagissent à une vague anti-chrétienne avec une passivité totale. A cause des medias, journaux, magazines, TV et radio, les gens sont confrontés chaque jour à des idéologies que seuls un discernement clair et une foi profonde peuvent contenir". Lire plus ici sur le site L'Europe Pour Le Christ: europe4christ.net.
"L'Icône de Marie" Un tres beau site! Avec l'hymne acathiste sur leur page d'accueil, un chant merveilleux à Marie: "Rejouis-toi".
Le monde se meurt de na pas connaître l'amour de Dieu. Le monde ne sait pas que Dieu est devenu homme dans le cours de l'histoire, qu'il est devenu petit enfant, "...afin que nous puissions le trouver et que, ainsi, sa bonté nous touche aussi, qu'elle se communique à nous et continue à agir par notre intermédiaire" dit le Pape Benoît. ici avec beaucoup d'images, d'icones et une longue liste de prières.

"Si ton cœur te condamne, Dieu est plus grand que ton cœur". Je viens de lire avec grand plaisir le " Petit éloge du catholicisme " de Patrick Kéchichian. " J'écris, non par gout de l'introspection ou pour me connaître moi-même a travers le moyen que seraient la religion et la foi, mais pour rendre, si Dieu le veut, un infime part de la lumière reçue. " Patrick parle avec beaucoup de justesse de "l'unité" de l'Eglise et avec beaucoup de tendresse et de generosité de sa propre conversion et du travail accomplit en lui-même.

Hymne acathiste à la Mère de Dieu: "Réjouis-toi!" Finalement, j'ai créé ma propre page avec le (début) du texte de l'hymne acathiste et un éxemple de chant plus de nombreuses références et liens ici

Quelle belle nouvelle, pleine de courage et de charité: Une structure pour le retour à la communion plénière des Anglicans. Le document explique que Benoît XVI « a introduit une structure canonique » prévoyant « l'institution des Ordinariats personnels, qui permettra aux fidèles auparavant anglicans d'entrer dans une communion plénière avec l'Eglise catholique, tout en conservant, en même temps, des éléments de leur patrimoine spirituel et liturgique anglican ». La Constitution apostolique qui sera publiée veut ainsi apporter « une réponse raisonnable et même nécessaire à un phénomène global, en offrant un seul modèle canonique pour l'Eglise universelle, adaptable à différentes situations locales, et, dans son application universelle, équitable pour les Anglicans ». En lire plus ici sur Zenit.

Grande manifestation anti-avortement à Madrid Plus d'un million de personnes ont participé à cette mobilisation selon les organisateurs. Ils protestaient contre le projet de libéralisation de l'avortement qui permettrait d'avorter librement dans un délai de 14 semaines; ici sur le site du Figaro

Sainte Terese d'Avila, priez pour nous! Dans le Christ, l'être humain créé par Dieu à son image, est racheté ; par lui, chaque personne est appelée et attendue ; avec lui, nous sommes conduits au salut ; à son exemple, la personne se réalise moyennant l'obéissance au dessein du Père. En lire plus ici sur le site officiel: Le Carmel en France

La prière, "une ligne directe avec Dieu" MINI VIDEOS DE SAINT JOSEMARIA: Prier, c'est parler avec Dieu, comme on parle avec un ami ou un frère. Et le Seigneur ne nous fait jamais attendre : dès que nous lui parlons, il nous écoute: here

Joseph Maïla, le «M. Religion» du Quai d'Orsay Article tres interressant, tres encourageant. "Comme l'économie ou la politique, le facteur religieux entre désormais de plain-pied dans l'analyse des évolutions du monde. «Le fait religieux, commente le ministère, joue un rôle important dans les rapports entre les nations.» "Natif du Liban, Joseph Maïla, à côté d'une brillante carrière de professeur, en France où il vit depuis quarante ans, en Allemagne, au Canada, en Belgique, en Espagne et aux États-Unis, a souvent été appelé comme expert, en Afrique et au Moyen-Orient, pour débloquer des situations." En lire plus ici

LES MYSTERES DE LA JOIE Le ROSAIRE : PRESENTATION DES MYSTERES sur "Oraweb". Nous vous proposons d'alterner la lecture d'une phrase du texte et la récitation d'un " Je vous salue Marie ". Vous verrez, vous rentrerez ainsi dans la grâce profonde de chaque mystère et de chaque moment de la vie de Dieu sur terre. LES MYSTERES DE LA JOIE, LES MYSTERES DE LA DOULEUR, LES MYSTERES DE LA GLOIRE, LES MYSTERES DE LA LUMIERE: here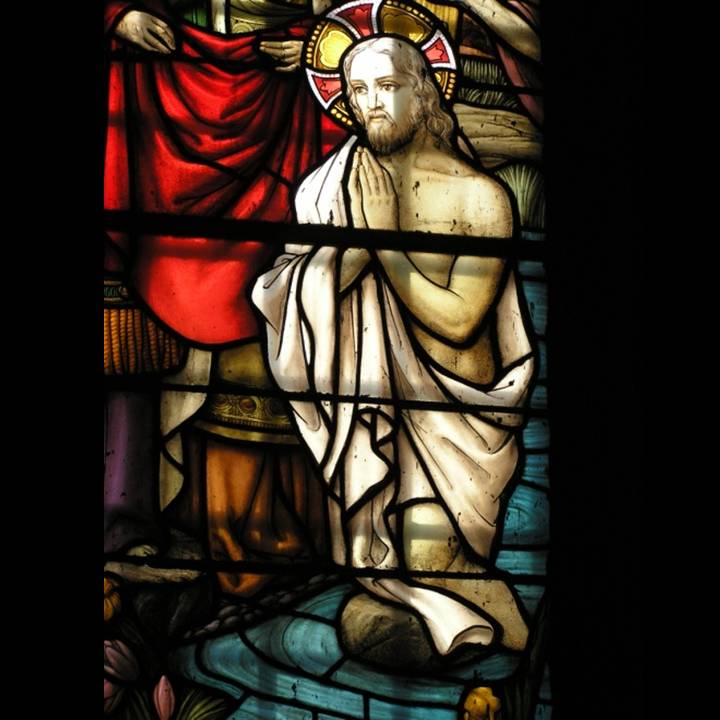 Saint François de Sales Je suis en train de lire: François de Sales, un Sage et un Saint" de André Ravier. C'est un livre que je recommende chaudement. Et François de Sales est un de mes saints préférés ! " Mgr Boivineau, évêque du diocèse d'Annecy a dit en 2002 : " Conseiller des Papes et des Princes, doté de grandes qualités spirituelles, pastorales et diplomatiques, François de Sales fut un homme d'unité dans une époque ou les divisions constituaient une plaie au flanc de l'Eglise. Il eut en particulier le souci de rétablir l'unité de son diocèse et de maintenir la communion dans la foi, fondant sa marche sur la confiance en Dieu, sur la charité qui peut tout, sur l'ascèse et sur la prière, car c'est ainsi, disait-il, que l'on doit vivre la règle chrétienne et que l'on se comporte vraiment en enfants de Dieu ".
Dans Les Mystères Lumineux du Rosaire : #3 La proclamation du royaume. Lecture des Ecritures Saintes: Après que Jean eut été livré, Jésus vint en Galilée, proclamant l'Évangile de Dieu et il disait: "Le temps est accompli, et le Royaume de Dieu est proche. Repentez-vous, et croyez à la bonne nouvelle." (Marc 1:14-15) Meditation: L'appel à la conversion, une conversion chaque jour renouvellèe. Que nos âmes soient toujours tendues vers le royaume, même si chaque jour nous amène bien des tournants, comme une boussole tend toujours vers le vrai nord, même si on la tourne et la retourne en tout sens.

"Nous sommes ici-bas comme dans un hôpital: nous avons besoin de remèdes, de consolations dans nos maux et nos souffrances; ou pouvons-nous trouver des remèdes, des adoucissements, si ce n'est dans les sacrements, qui rendent la vie à nos âmes et qui en sont la nourriture?"
Prières d'un serviteur de Dieu, J.M.B. Vianney, curé d'Ars.
Rendez-vous a la Bénite Fontaine le 6 septembre! Pèlerinage de rentrée à la Bénite Fontaine: aux abords de la cité médiévale de la Roche-sur-Foron, il y a une source, la Bénite Fontaine, près de laquelle se poursuit une très longue tradition de prière. Des guérisons sont intervenues et saint François de Sales, évêque de Genève, a demandé que l'on y construise une chapelle sous le vocable de la Visitation et que l'on y organise des pèlerinages here.
C'était vraiment une tres belle journée de prières, de méditations sur la spiritualité de Saint Francois de Sales et Sainte Jeanne de Chantal, une journée de rencontres et d'amitié et j'en ai ramené plusieurs photos: ici.

Hérode massacre là où la croix n'arrive pas. La Chine, qui impose l'enfant unique, n'est pas le seul pays où l'on tue des enfants avant ou après leur naissance. Dans beaucoup de civilisations d'hier et d'aujourd'hui, l'infanticide était et est encore une pratique courante. Depuis toujours, le christianisme est son antithèse la plus radicale Lire la suite ici sur Chiesa expresso online
Icônes, images saintes et prières à Marie
Une page du Web entierement consacrée à la Sainte Vierge. La beauté élève l'âme... Par ces images volontairement sélectionnées, ainsi que par la récitation de ces prières, puissiez-vous avoir le désir de parvenir à Jésus et à la sainteté, but ultime de toute vie... ici
Psaume 23
Le Seigneur est mon berger
Rien ne saurait manquer
où tu me conduis.
Dans de verts paturâges, tu m'emmènes
Vers les eaux tranquilles, tu me guides
Tu me récomfortes.
Tu me fais suivre les sentiers de justice
A cause de ton nom.
Même quand je passe
près de la vallée des ténèbres
Je ne crains aucun mal
car tu es a mes cotés.
Ton baton, ta houlette me rassurent.
Devant moi tu apprêtes une table,
sous le regard de mes ennemis…
D'une onction, tu soulages mon front.
Ma coupe déborde.
Seuls la grâce et la bonté me combleront
tous les jours de ma vie.
Je resterais dans la demeure du Seigneur pour toujours.

Diaporama sur les Chartreux Textes, Photos, Bibliographie, Diaporama sur la vie cartusienne, Photos des maisons. Il n'est pas possible de transmettre par des images ce qui est l'essentiel de la vie contemplative parce que cet essentiel est à l'intérieur. Cependant les images peuvent laisser pressentir quelque chose de ce secret. La journée d'un moine ou d'une moniale. Travail. La vie commune ici
Obéir au Pape: la perfection consiste à obéir à Dieu et à faire en toutes choses sa sainte volonté. Pas de sainteté ni de salut possibles en dehors de cette volonté divine. Or, Jésus-Christ est Dieu; et le Pape, c'est Jésus-Christ. Donc, obéir au Pape, faire la volonté du Pape, c'est se sanctifier et s'assurer le ciel. "Celui qui m'aime, dit Jésus, observe mes commandements. " ( Jean XIV, 15 ) De même, si mous aimons vraiment le Pape, si nous voyons Jésus en lui, nous voudrons lui obéir. L'amour du Pape entraîne nécessairement l'obéissance entière à ses décisions, à ses conseils, à ses moindres désirs. Pas une obéissance quelconque, mais une parfaite soumission de coeur et d'esprit, une docilité absolue, un acquiescement plénier à toutes ses directives. " Celui qui vous écoute, m'écoute; et celui qui vous méprise me méprise." (Luc X, 16 ) Cette parole du Christ se rapporte à ses représentants, mais surtout au Souverain Pontife, son représentant par excellence. " Quand on aime le Pape, disait saint Pie X, on ne discute pas sur ce qu'il ordonne ou exige, ni jusqu'où doit aller l'obéissance, ni en quelles choses on doit obéir; quand on aime le Pape, on ne dit pas qu'il n'a pas parlé assez clairement, comme s'il était obligé de redire à l'oreille de chacun la volonté qu'il a tant de fois clairement exprimée, non seulement de vive voix, mais par des lettres et d'autres documents publiés; on ne met pas en doute ses ordres, sous le prétexte, familier à ceux qui ne veulent pas obéir, que ce n'est pas le Pape qui commande, mais son entourage; on ne limite pas le terrain sur lequel il peut et doit exercer son autorité; on ne préfère pas à l'autorité du Pape celle d'autres personnes, si doctes soient-elles, qui ne pensent pas comme le Pape. " ( Aux membres de l'Union apostolique, novembre 1912 ) En lire plus ici
Des photos de roses pour un moment de paix Je prends des photos de nature comme d'autres écrivent des mots de remerciements. Je recherche le mouvement et la lumière sur les fleurs, sur les roses, comme je me tourne regulièrement vers la prière, pour rythmer la journée, en alternant la gratitude et la louange, la pétition, l'intercession et les appels au secours!

Une tres bonne page (avec photos de plusieurs peintures) sur Sainte Marthe dont c'est la fete aujourd'hui, 29 juillet, Marthe, vierge, hôtesse de Notre Seigneur Jésus-Christ "La vie revêt deux formes: Marthe est le symbole de la vie active, et Marie-Madeleine de la vie contemplative. L'une conduit à l'autre; la première est la base de l'édifice, la seconde sa perfection." Saint Grégoire le Grand. Lire plus ici sur le blog hodiemecum sur hautetfort.com.
Surf and pray : l'évangélisation par le surf La paroisse Notre-Dame de Royan, dans le diocèse de La Rochelle, accueille une quarantaine de jeunes venus prier, évangéliser et surfer dans le cadre de la deuxième édition du Surf and Pray. En lire plus ici
chants, textes et icônes orthodoxes, chants orthodoxes en français : les béatitudes, et les fêtes chrétiennes de l'année décrit par les tropaires et les icônes orthodoxes.
Des chants d'une grande beauté.

Chant Byzantin et Icones Chanté par le maitre et professeur George Papanikolaos de Samos, Grèce. (Psaume 135) Remercie Le Seigneur...
Une voix grave absolument magnifique.

CARITAS IN VERITATE : L'amour dans la vérité (Caritas in veritate), dont Jésus s'est fait le témoin dans sa vie terrestre et surtout par sa mort et sa résurrection, est la force dynamique essentielle du vrai développement de chaque personne et de l'humanité tout entière. L'amour - " caritas " - est une force extraordinaire qui pousse les personnes à s'engager avec courage et générosité dans le domaine de la justice et de la paix. C'est une force qui a son origine en Dieu, Amour éternel et Vérité absolue. Chacun trouve son bien en adhérant, pour le réaliser pleinement, au projet que Dieu a sur lui: en effet, il trouve dans ce projet sa propre vérité et c'est en adhérant à cette vérité qu'il devient libre. Défendre la vérité, la proposer avec humilité et conviction et en témoigner dans la vie sont par conséquent des formes exigeantes et irremplaçables de la charité.
Voila le début de l'encyclique : quel beau (et bon) demarrage ! Je suis en train de le lire - avec grand plaisir - et un certain effort - car c'est tellement riche que j'ai du mal à comprendre, assimiler et dominer le tout ; pour l'instant, j'ai tendance à le déguster et m'en régaler par petits morceaux.
Taizé: les icônes dans la prière. Les icônes viennent soutenir la beauté de la prière. Elles sont comme des fenêtres qui s'ouvrent sur les réalités du Royaume de Dieu et les rendent présentes dans notre prière sur la terre. En lire plus ici sur le site de Taizé.
Le fœtus, cet être sensible. Les études sur la sensorialité du fœtus ont montré depuis longtemps déjà que, dans la seconde moitié de la gestation, il est capable de voir, entendre, goûter, sentir... C'est le dernier tiers de la grossesse qui serait, dans tous les cas, le plus sensible et le plus vulnérable au stress. « Cela me fait dire, conclut-il, que la tendance actuelle qu'ont beaucoup de femmes à repousser leur congé de maternité après la naissance du bébé pour être "avec lui" est une erreur, car elles sont aussi avant sa naissance "avec lui" et elles devraient conserver dans ce dernier trimestre de leur grossesse une période de calme, autant que possible sans stress ; les environnements de stress au travail devraient être considérés comme des événements dangereux pour les jeunes mères. »
En lire plus ici sur le site de La Croix
"Caritas In Veritate" Dans les jours qui viennent va être publié "Caritas In Veritate" et j'attend cet événement avec la plus grande impatience ! D'après ce que j'ai déjà compris, ce sera une réévaluation du capitalisme et ce sera un compte rendu basé sur la raison et la foi, très instructif (car c'est comme ca que l'auteur s'exprime!) et sur le fait que l'économie des marchés libres doit êtres basée sur le bien commun, le partage des ressources et la solidarité entre tous (car c'est ça le coeur des doctrines sociales de l'Eglise). Grace a l'internet, nous pourrons tous lire (et commenter) cet encyclique dès sa parution.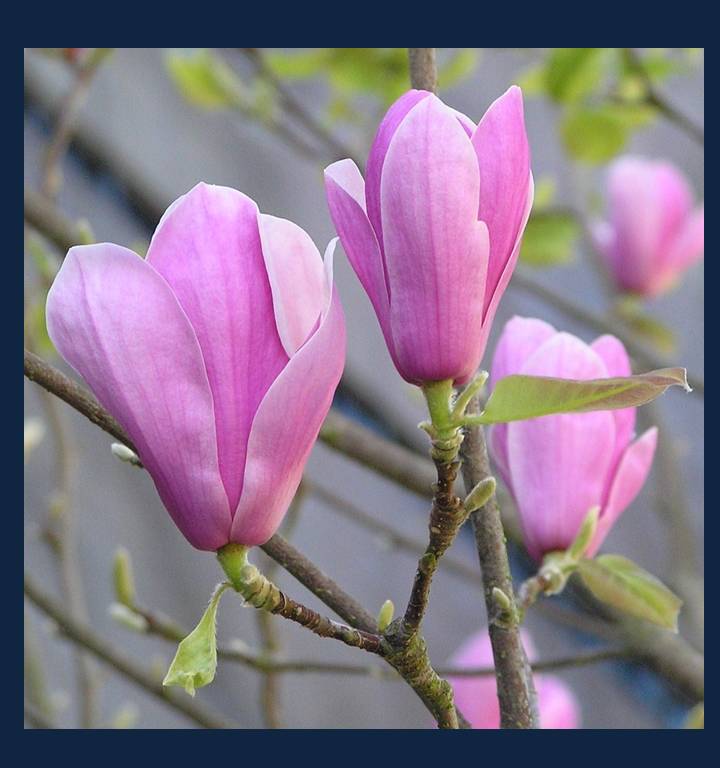 Chaque vie est un témoignage. Toute créature est faite pour rendre témoignage à Dieu puisque toute créature est comme une preuve de sa bonté. La grandeur de sa création témoigne à sa manière de la force et de la toute-puissance divines, et sa beauté témoigne de la divine Sagesse. Certains hommes reçoivent de Dieu une mission spéciale: ils rendent témoignage à Dieu non seulement à un point de vue naturel, par le fait qu'ils existent, mais bien plutôt de manière spirituelle par leurs bonnes oeuvres. Tous les saints sont des témoins de Dieu, car leurs bonnes oeuvres glorifient le Seigneur auprès des hommes...
Lire plus ici .
Le royaume de Dieu ne consiste pas en des questions de nourriture ou de boisson ; il est justice, paix et joie dans l'Esprit Saint. Celui qui sert le Christ de cette manière-là plaît à Dieu, et il est approuvé par les hommes. Recherchons donc ce qui contribue à la paix, et ce qui nous associe les uns aux autres en vue de la même construction
On approche de la fin de l'année Saint Paul, l'homme des 3 cultures: le Saint-Père a rappelé que Paul a été appelé "l'homme des trois cultures", regroupement de ses origines juives, de la langue grecque et de son statut de citoyen romain, dont témoigne son nom latin Paul. On trouve aussi dans sa formation intellectuelle la philosophie stoïcienne, dominante à son époque, porteuse "de hautes valeurs humaines et morales qui seront inclues par le christianisme". Et puis, c'était un moment agité par une crise de la religion traditionnelle, principalement sous ses aspects mythologiques ou sociologiques. «Puisse l'exemple de saint Paul nous enseigner à témoigner infatigablement du Christ et à affronter avec courage les épreuves de la vie pour les placer sous le regard de Dieu. Ayons comme lui le souci des nations dans nos prières et dans notre engagement missionnaire.» Lire plus ici
C'est la Pentecôte! Et nous avons tous bien besoin des fruits de l'Esprit Saint, il y a tant de divisions, de souffrance et de menaces autour de nous, bien trop de guerres et de conflits, bien trop d'égoïsme économique et financier ou le seul critère est le profit. Esprit Saint, guide nous sur les chemins de charité et de justice, donne nous le courage de proclamer l'Evangile autour de nous et d'être ferme sur l'importance de la famille au cœur de nos sociétés modernes.

Litanies du Saint-Esprit: Seigneur, ayez pitié de nous.
Jésus-Christ, ayez pitié de nous. Seigneur, ayez pitié de nous.
Jésus-Christ, écoutez-nous. Jésus-Christ, exaucez-nous.
Père céleste, qui êtes Dieu, ayez pitié de nous.
Fils, Rédempteur du monde, qui êtes Dieu, ayez pitié de nous.
Esprit-Saint, qui êtes Dieu, ayez pitié de nous.
Trinité Sainte, qui êtes un seul Dieu, ayez pitié de nous.
Esprit, qui procédez du Père et du Fils, ayez pitié de nous.
Esprit du Seigneur, qui, au commencement du monde, planiez sur les eaux et les avez rendues fécondes, ayez pitié de nous.
Esprit, par l'inspiration duquel les saints hommes de Dieu ont parlé, ayez pitié de nous.
Esprit dont l'onction nous apprend toutes choses, ayez pitié de nous.
Esprit, qui rendez témoignage de Jésus-Christ, ayez pitié de nous.
Esprit de Vérité, qui nous instruisez de toutes choses, ayez pitié de nous.
Esprit qui êtes survenu en Marie, ayez pitié de nous.
Esprit du Seigneur qui remplissez toute la terre, ayez pitié de nous.
Esprit de Dieu, qui êtes en nous, ayez pitié de nous.
Esprit de Sagesse et d'Intelligence, ayez pitié de nous.
Esprit de Conseil et de Force, ayez pitié de nous.
Esprit de Science et de Piété, ayez pitié de nous.
Esprit de Crainte du Seigneur, ayez pitié de nous.
Esprit de Grâce et de miséricorde, ayez pitié de nous.
Esprit de Force, de dilection et de sobriété, ayez pitié de nous.
Esprit de Foi, d'Espérance, d'Amour et de Paix, ayez pitié de nous.
Esprit d'humilité et de chasteté, ayez pitié de nous.
Esprit de bonté et de douceur, ayez pitié de nous.
Esprit de toutes sortes de grâces, ayez pitié de nous.
Esprit qui sondez même les secrets de Dieu, ayez pitié de nous.
Esprit qui priez pour nous par des gémissements ineffables, ayez pitié de nous.
Esprit qui êtes descendu sur Jésus-Christ sous la forme d'une Colombe, ayez pitié de nous.
Esprit par lequel nous prenons une nouvelle naissance, ayez pitié de nous.
Esprit qui remplissez nos cœurs de charité, ayez pitié de nous.
Esprit d'adoption des enfants de Dieu, ayez pitié de nous.
Esprit qui avez paru sur les disciples sous la figure de langues de feu, ayez pitié de nous.
Esprit dont les apôtres ont été remplis, ayez pitié de nous.
Esprit qui distribuez vos dons à chacun selon votre volonté, ayez pitié de nous.
De tout mal, délivrez-nous, Seigneur.
De tout péché, délivrez-nous, Seigneur.
Des tentations et des embûches du démon, délivrez-nous, Seigneur.
De la résistance à la Vérité connue, délivrez-nous, Seigneur.
De l'obstination et de l'impénitence, délivrez-nous, Seigneur.
De toute souillure de corps et d'esprit, délivrez-nous, Seigneur.
De l'esprit de fornication, délivrez-nous, Seigneur.
De tout mauvais esprit, délivrez-nous, Seigneur.
Par votre éternelle procession du Père et du Fils, délivrez-nous, Seigneur.
Par la conception de Jésus-Christ qui s'est faite par votre opération, délivrez-nous, Seigneur.
Par votre descente sur Jésus-Christ dans le Jourdain, délivrez-nous, Seigneur.
Par votre descente sur les disciples, délivrez-nous, Seigneur.
Dans le grand jour du Jugement, délivrez-nous, Seigneur.
Pauvres pécheur, nous vous prions, écoutez-nous,
Afin que, vivant par l'Esprit, nous agissions aussi par l'Esprit, nous vous prions, écoutez-nous.
Afin que, nous souvenant que nous sommes temple du Saint-Esprit, nous ne le profanions jamais, nous vous prions, écoutez-nous.
Afin que, vivant selon l'esprit, nous n'accomplissions pas les désirs de la chair, nous vous prions, écoutez-nous.
Afin que nous mortifiions les œuvres de la chair, nous vous prions, écoutez-nous.
Afin que nous ne Vous contristions pas, Vous qui êtes le Saint-Esprit de Dieu, nous vous prions, écoutez-nous.
Afin que nous ayons soin de garder l'unité de l'esprit dans le lien de la paix, nous vous prions, écoutez-nous.
Afin que nous ne croyions pas facilement à tout esprit, nous vous prions, écoutez-nous.
Afin que nous éprouvions les esprits, s'ils sont de Dieu, nous vous prions, écoutez-nous.
Afin que Vous renouveliez en nous l'esprit de droiture, nous vous prions, écoutez-nous.
Afin que Vous nous fortifiiez par votre Esprit souverain, nous vous prions, écoutez-nous.
Agneau de Dieu, qui ôtez les péchés du monde, pardonnez-nous, Seigneur.
Agneau de Dieu, qui ôtez les péchés du monde, exaucez-nous, Seigneur.
Agneau de Dieu, qui ôtez les péchés du monde, ayez pitié de nous.
J'ai trouvé cette belle prière ici
Il faut fleurir où Dieu nous a semés.
(Bloom where you are planted).
Saint François de Sales
Vous tous, les oiseaux dans le ciel,
bénissez le Seigneur!
mini-vidéo : Chercher Dieu en toutes choses MINI VIDEOS DE SAINT JOSEMARIA: Le fondateur de l'Opus Dei nous conseille de tirer profit des situations ordinaires - le travail, les loisirs, etc - pour fréquenter Dieu et lui rendre gloire. ici. " Bienheureuse es-tu parce que tu as cru", dit Elisabeth à notre Mère. L'union à Dieu, la vie surnaturelle, comporte toujours l'exercice attrayant des vertus humaines: parce qu'Elle "porte" le Christ, Marie apporte la joie chez sa cousine.
"Il s'agit du défi de développer en vue du bien,
en référence à la foi et à la vérité,
le vaste potentiel de la raison humaine".
a dit le pape Benoît XVI samedi 9 mai
en présence des responsables religieux musulmans en Jordanie.