Le blog de la Bergerie &nbsp &nbsp &nbsp &nbsp &nbsp &nbsp &nbsp &nbsp &nbsp &nbsp &nbsp &nbsp
San Francisco en Noir et Blanc...
I arrived in San Francisco many years ago, by a beautiful afternoon in early June and I fell in love with the City right away. I loved the mediterranean colors of the blue sky and the golden sun and the pastel houses, the smell of the eucalyptus trees in the Golden Gate Park, the bent pine trees on the spectacular coast, the gorgeous Pacific ocean and I even loved the mysterious fog rolling in every summer night.
Whether it is in nature or in urban structures, I take pictures to show my love and gratitude...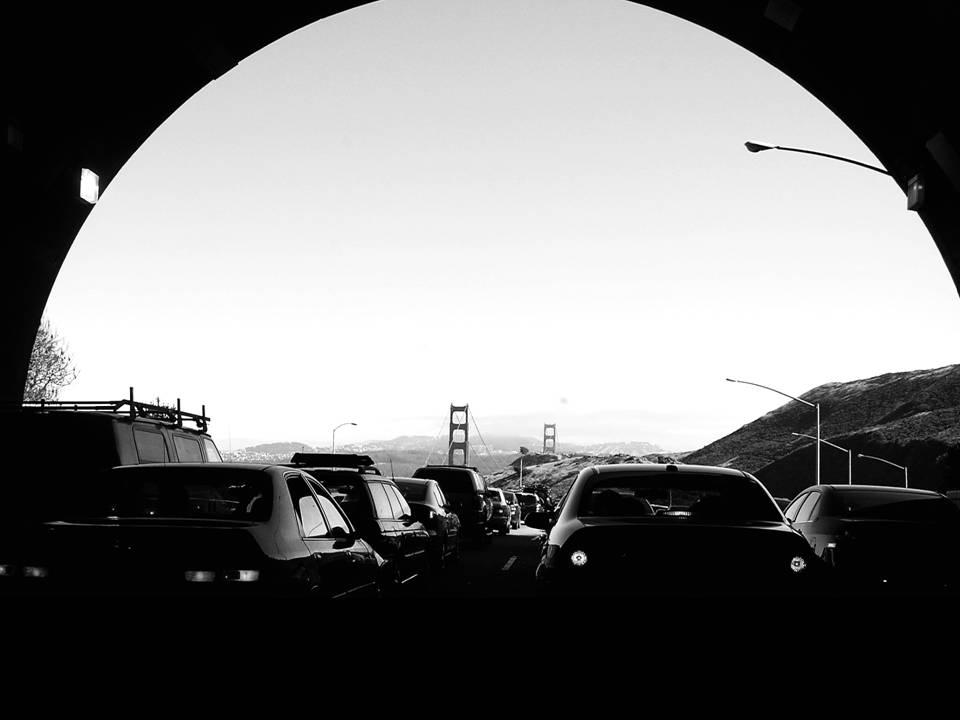 Anyone who has arrived to San Francisco from 101 North will recognize this shot...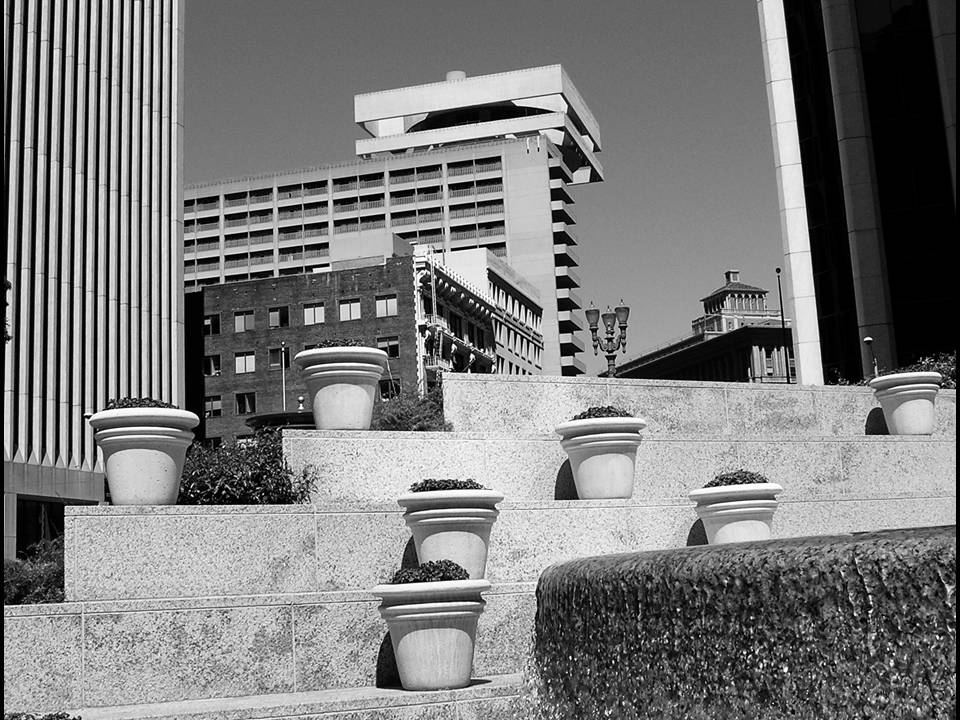 The plazza at 101 California, looking toward Embarcadero 5





The Crocker Galleria in the financial district where Time Is Money! In the City, there is always someone working...




Someone has to pray the Rosary in front of City Hall... Someone has to feed the birds by the Pacific...


and now, a slide show: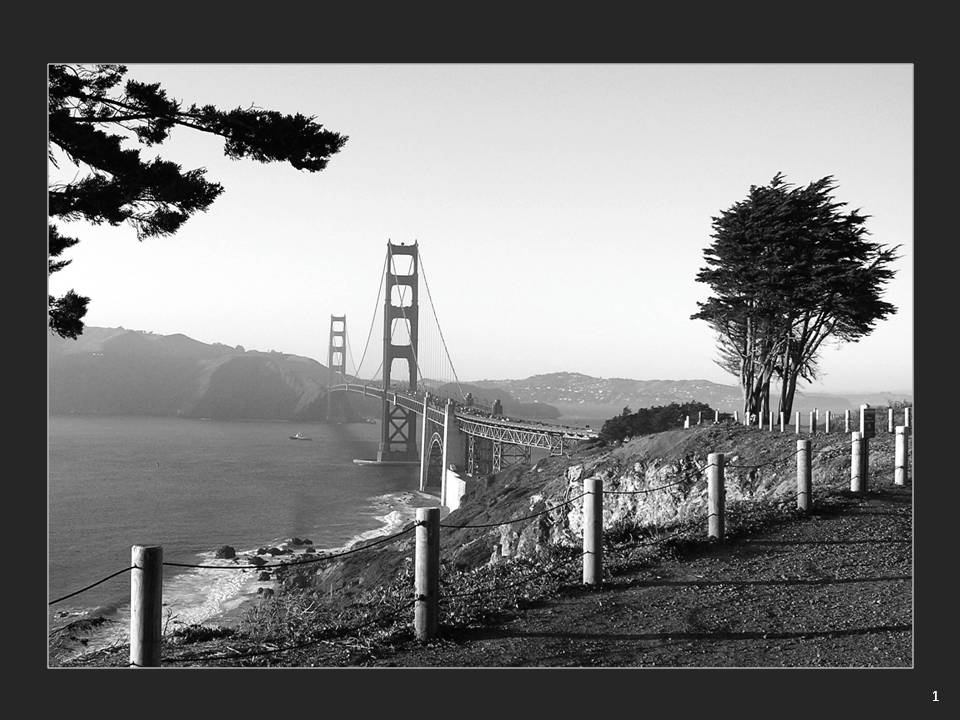 FRENCH: Une diaporama sur San Francisco et sa règion en 8 photos.
1 = Le pont du Golden Gate, coté sud;
2 = La plage au bout de ma rue: Ocean beach;
3 = Le musèe d'Art Modern, dans le centre ville.
4 = Un oiseau sèrieux devant le pont de la Baie
5 = Une belle fleur dans le park du Golden Gate;
6 = De Twin Peak: vue gènèrale sur la ville, avec Market Street au milieu;
7 = De Fort Point, sous le Golden Gate, par mauvais temps (en fèvrier);
8 = La ligne d'horizon de San Francisco vue de Sausalito.

ENGLISH: A slide show around San Francisco in 8 pictures.
1 = The Golden Gate Bridge, South side;
2 = Ocean Beach at the end of my street;
3 = SFMOMA, the Museum of Modern Art, downtown;
4 = One serious bird in front of the Bay Bridge
5 = One beautiful flower in the Golden Gate Park;
6 = From Twin Peak, general view of The City, with Market St. in the middle;
7 = From Fort Point, under the GG Bridge, in rough weather (in February);
8 = The San Francisco skyline viewed from Sausalito.
You can buy my book: "San Francisco en noir et blanc " http://www.viovio.com/micheleszek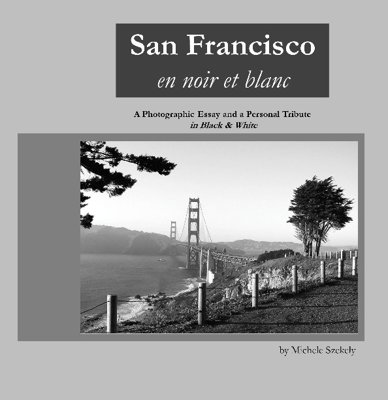 Au revoir...
---